Mindhunter creator Joe Penhall is hopeful that the second season of the Netflix show will be released by the end of 2019, although he admits that all depends on director David Fincher. 
Shooting on Mindhunter season 2 finished "about a month ago," but when it comes to its release date Penhall says, "I don't know because that's always up to David. He kind of goes into editing and he doesn't talk to anybody until he comes out again."
"I would hope that would be by the end of this year but I just don't really know. Yeah and he's a rule breaker and he wants to do it on his own with his own schedule."
When will Mindhunter season 2 be released?
But what else could Penhall tell us about Mindhunter season 2? Quite a lot, actually. In fact, he even went beyond season 2 and broke down his 5 season plan for the series. 
"Well Charles Manson is in season 2. He's probably the most famous of all the criminals they tackle. I think the trajectory; because I wrote a five season Bible, so the idea is a bit like the real Don Douglas, and that these guys become increasingly successful and the caliber of the interviewees becomes increasingly illustrious and famous." 
"Don gains more and more notoriety and with that comes problems. I mean you see that emerging at the end of season 1, their own narcissism, their own self-absorption, their own need for attention and fame starts to accrue in the way that criminals and psychopaths need attention and fame."
That is exactly "what interested [Penhall] the most" about creating and then writing Mindhunter. 
"Manson is a great example of a self publicist if there ever was one. A classic narcissist. Fame was incredibly important to him. You know he started out trying to be a rockstar, and became very disgruntled with Hollywood. I think you'll see Holden's growing narcissism, as well as his awareness of how much power he wields."
"The idea, if we ever get to season 5, is that by season 5 he's not a behavioral profile anymore he write successful books and consults on Hollywood films. A bit like Don Douglas, you know the original behavioral profile list. So the idea is for it to get weird."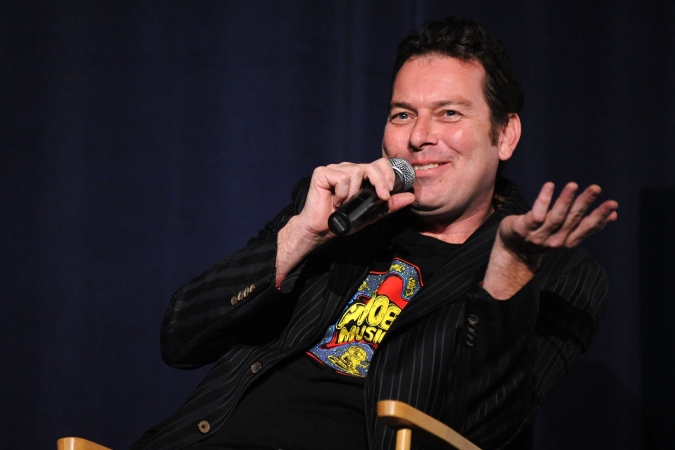 Diving so deep into such disturbing and unsettling subject matter for Mindhunter had some rather serious repercussions for Penhall, though. 
"I went to the FBI headquarters in Quantico. I went to their basement, they've got a museum of death, which is the artifacts left over from the original serial killers. You know the toolbox belonging to the toolbox killers, the painting done by John Wayne Gacy, poetry written in spidery scrawl, tools and handcuffs."
"It did make me feel really quite nauseous. Once or twice talking to FBI Behavioral scientists and agents about the details of the men they captured, and I think twice I nearly passed out I was that nauseous. I mean we were eating at the time. But it was a long dark tunnel that I went into to write there. It made King of Thieves feel like a picnic."
King Of Thieves, which Penhall has written, stars Michael Caine, Charlie Cox and Ray Winstone, and revolves around the 2015 Hatton Garden safe deposit burglary, is in theaters, VOD, Digital on January 25.