Let's face it: Few of us have the time to sit down and watch our favorite shows each week during the regular season. It's so much easier to wait until the end of the season and then binge watch every episode while you're relaxing on vacation or during a lazy weekend. But, it's never easy to tell when our favorite shows — like Blue Bloods — will drop the latest season on Netflix.
Luckily, we now know the release date for Blue Bloods season 8 on Netflix.
So, when will we see Blue Bloods season 8 on Netflix?
Blue Bloods season 8 on Netflix is set to drop on July 1, meaning you have only a few more days to catch up with all 22 episodes on your favorite streaming device.
The July 1 date for Blue Bloods season 8 on Netfilx is a popular one, with several other shows like Madam Secretary, NCIS and Shameless also due to drop the same day. You definitely don't have a reason to say you're bored this summer with all those shows coming to Netflix in July.
What happens on Blue Blues season 8 on Netflix
Blue Bloods season 8 picks up where it left off in season 7. Erin (Bridget Moynahan) doesn't want Danny (Donnie Wahlberg) to take retirement, even though he's still struggling to come to grips with Linda's (Amy Carlson) death.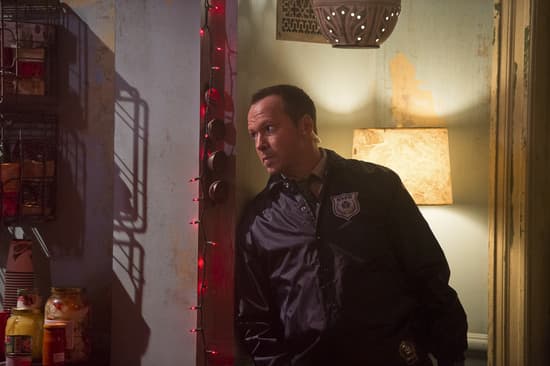 During Blue Bloods season 8, we also watch as Eddie (Vanessa Ray) and Jamie (Will Estes) lead undercover and Frank (Tom Selleck) tussles with a new mayor at the helm.
There's plenty of drama to go around on Blue Bloods season 8 on Netflix — and you can bet there will be more in the future. The CBS show has already been signed on for a ninth season, meaning you won't be left hanging when you finish streaming every episode on Netflix.