Cassette tapes have been traded in for Polaroids in the second season of 13 Reasons Why. The series was a hard pill to swallow for many viewers — and today, it's back (with the exception of suicide, which won't be portrayed this time) to bring us life after Hannah's self-inflicted death and the ramifications of the tapes she left behind. The first set of episodes debuted in March 2017, and here's how to watch 13 Reasons Why if you're looking for the whole series, or if you're diving right into this second chapter.
Watch 13 Reasons Why season 1
You can easily binge all of 13 Reasons Why season 1 in preparation for the sophomore season through Netflix (and if you don't have a Netflix account, simply sign up for a month-long free trial).
If you're willing to drop some money for the episodes, you can also sign up for Vudu free of charge to purchase them. Each, in SD, costs $1.99.
You can buy season one episodes — also for $1.99 each — with a Google Play account as well.
Watch 13 Reasons Why season 2
If you're ready to watch 13 Reasons Why season 2, all 13 episodes are available exclusively on Netflix today, May 18. For further preparation, you can check out Metro's guide on the cast, plot line and more.
This time around, the series focuses on Jessica's recovery from Bryce's rape, a lawsuit Hannah's grieving parents have filed against Liberty High, as well as a string of sexual assaults at the school. There are cryptic Polaroids, narrations from each of the students featured on the suicide tapes and the addition of a new trigger warning intro to discuss where to find the best crisis resources (i.e. 13reasonswhy.info).
The very first episode of the second season reportedly starts with the following quote from Tyler, who may have been planning a potential school shooting at the end of season one: "I know some people don't want us to talk about what happened. But if we don't talk about it, it's never going to change. So it's important for everyone to understand how it all happened. The whole story."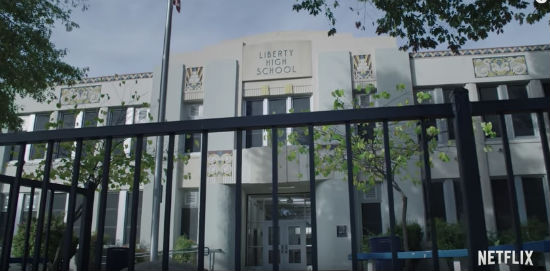 In 13 Reasons Why season 2, each teen with a tape to their name has a chance to tell their side of things.
"Reversing the narrative doesn't do much to change the core of the series, though," Kevin O'Keefe wrote in an early review for Variety. "The strengths — the diverse cast, intriguing mystery — remain the same, while the weaknesses — an exploitative edge, inconsistent characterization — have failed to resolve themselves."
Should producers have quit while they were ahead? Watch 13 Reasons Why to judge for yourself.