For many, summer is a time to flee New York City. Those who choose to stick around — or visit! — are rewarded with NYC Restaurant Week. The Summer 2018 edition of NYC & Company's discount dining program runs from July 23-Aug. 17 at 384 restaurants across all five boroughs.
New for NYC Restaurant Week 2018, the lunch prix-fixe menu has been cut from three courses to two to save time for $26. Dinner remains a three-course prix-fixe for $42 (neither  including drinks, tax and tip). There's plenty to explore among the 32 cuisines represented, but do note that Saturdays are excluded, Sundays are optional, and some restaurants only offer their prix fixe menus during lunch or dinner.
Twenty-six new eateries are taking part in NYC Restaurant Week 2018, from neighborhood favorites to celebrity chef projects, as well as many of the city's iconic restaurants that have been on your to-do list for years. Before making your reservations — available starting July 9 on OpenTable — check out our tips on how to get the most for your money.
Now that you've got the fine print, here are our Top 10 recommendations for NYC Restaurant Week, Summer 2018 edition:
Gloria
Former Le Bernardin sous chef Diego Garcia opened Gloria, a pescatarian (fish is the only "meat" on the menu) restaurant in the most unlikely place: next to the Theater District. Check out the intimate, elegant space for fresh and decadent seafood (paired with an all-natural wine list) before your next Broadway show. 401 W. 53rd St., Hell's Kitchen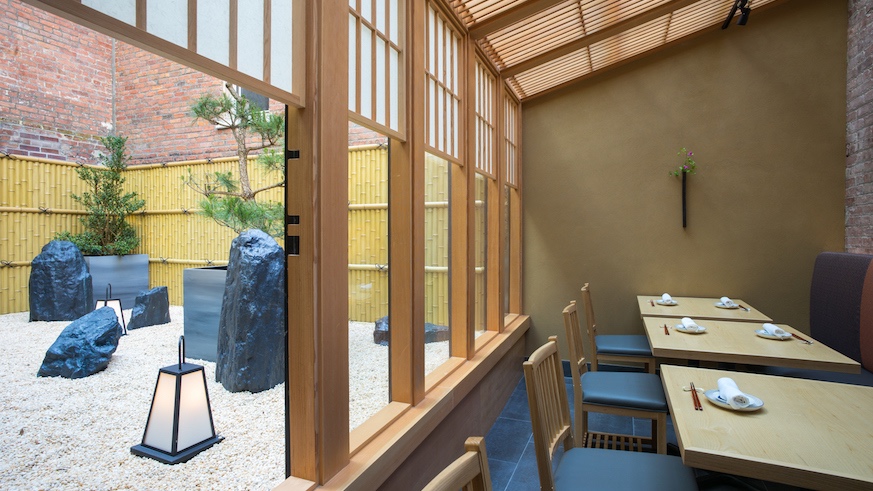 Naoki
Among all the splashy Japanese restaurants in the city, Naoki stands out with a zen rock garden in its hidden backyard. Tucked into an alley, the restaurant's understated entrance gives way to intricate nature-inspired carvings inside and a modern (and modestly priced) Japanese menu that's surely the most artful omakase in town. Desserts are a particular highlight, including a matcha tiramisu designed to recreate the garden. 311 W. 17th St., Chelsea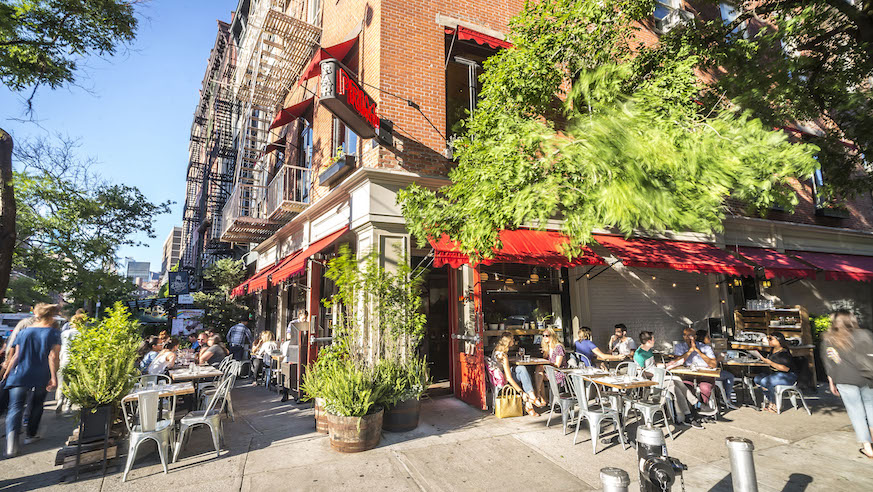 Bar Primi
Enjoy outdoor dining weather with the season's hottest cocktail in your hand. Bar Primi's frosé should absolutely start your meal, to be sipped on the restaurant's spacious corner patio recreates that French feeling on the Bowery. Pair it with a roast chicken sandwich with mushroom marsala during lunch or dinner, and each option still comes with a dessert course of the gelato of the day. 325 Bowery, NoHo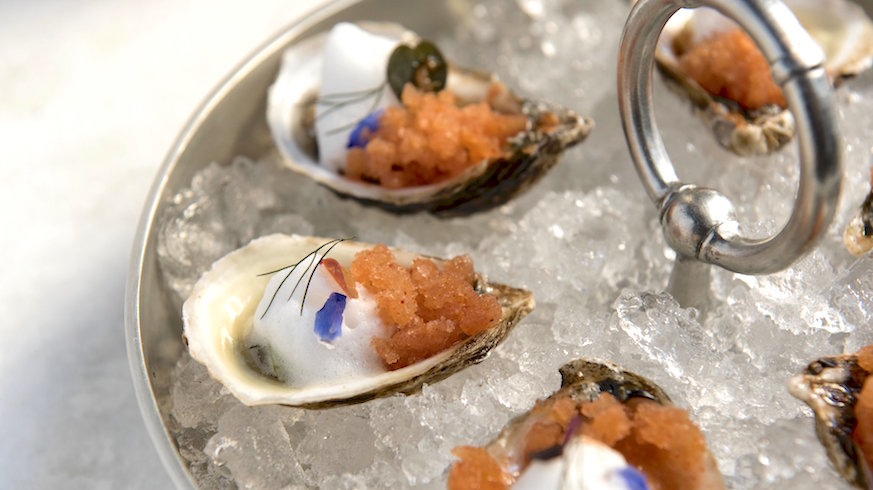 Baar Baar
Ever since Babu Ji threw the gauntlet in 2016 for what Indian food could be — fuschia, to name just one — New York has been spoiled for choice among innovative takes on the cuisine. Gastropub Baar Baar is the buzziest newcomer, taking over Instagram with its gorgeous plates using traditional techniques with new ingredients: tandoori octopus, pinwheel paneer, masala chocolate. Have you ever tasted masala chocolate? You should, and soon. 13 E. First St., East Village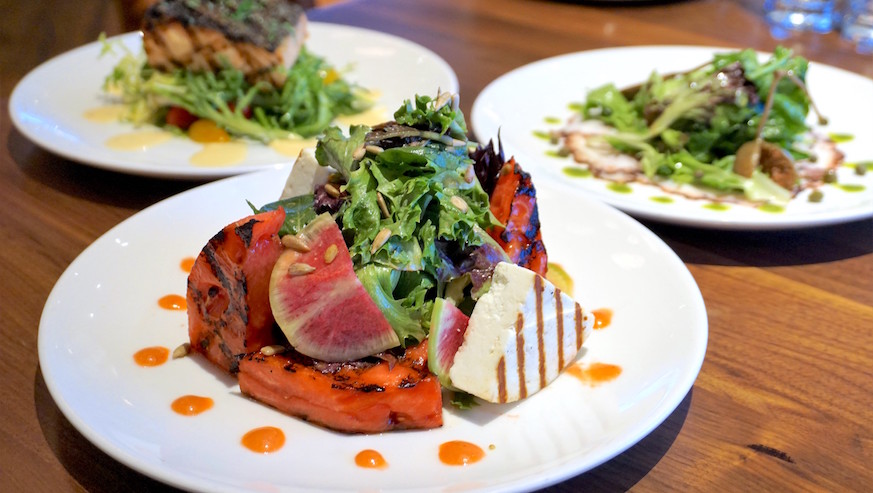 Ousia
Just in time for Restaurant Week, modern Mediterranean fusion restaurant Ousia is launching a new summer menu of light, bright and shareable Greek and vegetable-focused dishes like grilled watermelon salad with Manouri cheese and a strawberry vinaigrette drizzle, and gemista (red peppers stuffed with rice, pine nuts and cherries). 629 W. 57th St., Hell's Kitchen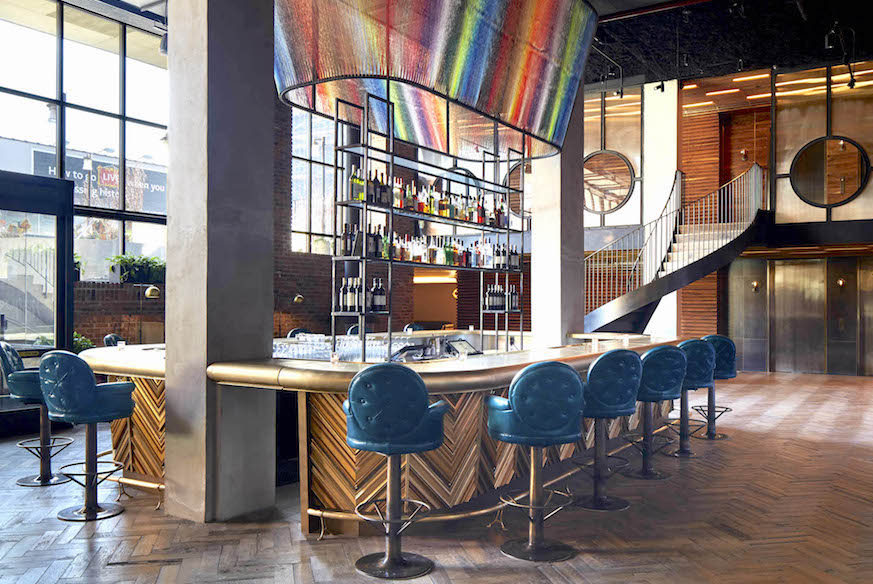 Harvey
Inside the Williamsburg Hotel is the on-trend neighborhood restaurant we all wish for. Lit by a constellation of Edison bulbs, Harvey's warm atmosphere is matched by its approachable casual American bistro menu with flairs of Italian by chef Nicolas Caicedo: think cacio e pepe made with spaghetti squash. 96 Wythe Ave., Brooklyn
Empellón
Alex Stupak's temple of Mexican-American cuisine in Midtown is as playful as it is refined — where else will you find tacos filled with pastrami and mustard seed salsa? Empellón, a James Beard finalist for Best New Restaurant also boasts an extensive menu of agave cocktails. Dinner only, 510 Madison Ave., Midtown East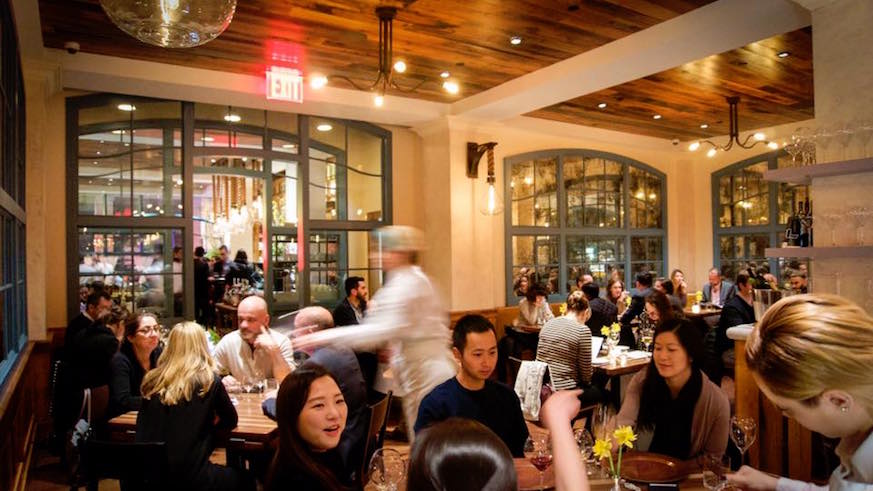 Trattoria Italienne
Switching from upscale dining to a more casual atmosphere has won Trattoria Italienne new fans while keeping everything that made the restaurant beloved: warm service, housemade pastas and that delightful fougasse. The menu is Northern Italy-meets-Southern France, and during Aperitivo Hour (5:30-6:30 p.m.) you'll find a fizz of the day for $7, deals on wine and amuse bouches. 19 W. 24th St., Flatiron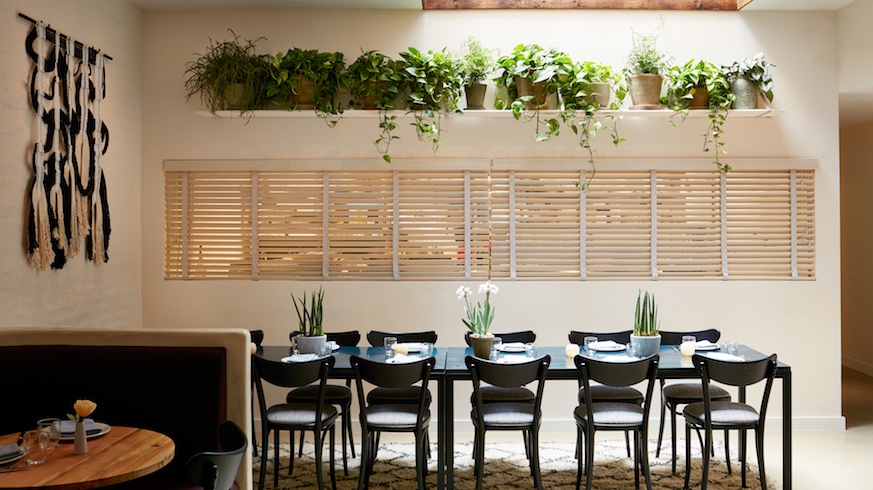 Nix
The only vegetarian restaurant in the U.S. with a Michelin star, Nix is the kind of indulgent pleasure you didn't think existed. Chef John Fraser's menu leans on the flavors of Asia with dishes like miso-honey avocado with daikon, but also finds space for wok-fried cactus. The cocktail menu is heavy on seasonal fruits and, for the abstainers, non-alcoholic sodas. Lunch only, 72 University Place, Greenwich Village
Fish Cheeks
Brothers Chat and Ohm Suansilphong followed their parents into the restaurant business with authentic Thai dishes served family-style at the popular Fish Cheeks. Your spice preference is taken seriously, so be mindful when ordering dishes like Manila clams with Thai basil and short rib massaman curry. Tip: Make your reservation early and take advantage of their $1 oyster happy hour. 55 Bond St., NoHo