Hibernating is our natural state during January in New York City, but you'd be crazy to sleep on the first-ever Winter Outing, when 2-for-1 tickets to bucket list attractions and Broadway Shows coincide with the winter edition of NYC Restaurant Week 2019.
From Jan. 21 through Feb. 8, 370 across the five boroughs (though mostly Manhattan) are offering two-course lunches for $26 and three-course dinners for $42 to draw you out of your cozy cave.
Note that the deals don't include drinks, tax and tip, and note that Saturdays are excluded, Sundays are optional, and some restaurants only offer their prix fixe menus during lunch or dinner. Check out our tips on how to get the most for your money; and speaking of tips, while walk-ins are welcome, reservations through OpenTable are strongly recommended.
To help start your list, we've rounded up our recommendations of where to eat during NYC Restaurant Week 2019's winter edition.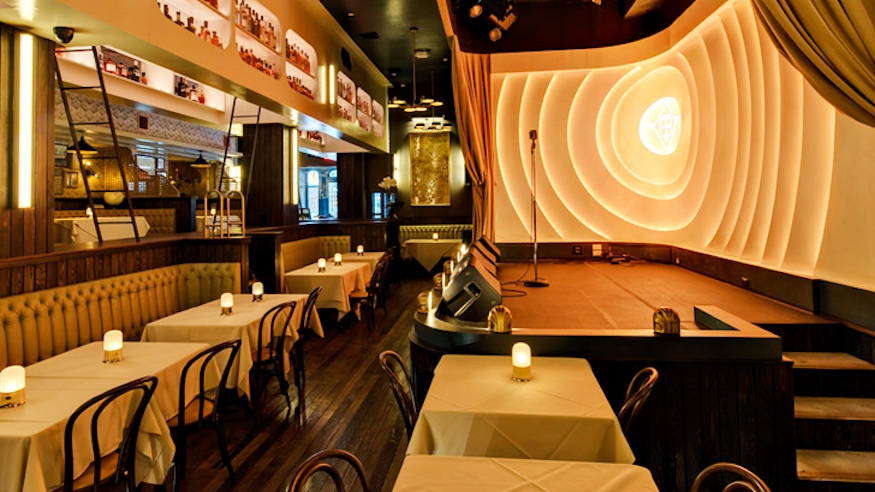 Fine & Rare
Cocktail lovers are well served by the deep liquor collection and customizable drinks — smoke your own Old Fashioned, anyone? — at Fine & Rare. The Old New York decor is complemented by nightly throwback jazz bands with no cover charge, though they did just bring back lunch in time for Restaurant Week if you can hide how much "fun" you had. The modern American menu includes a grain bowl with peppercorn vinaigrette for lunch, while for dinner options include glazed scallops and a whiskey and apple cider-brined pork chop. 9 E. 37th St., fineandrare.nyc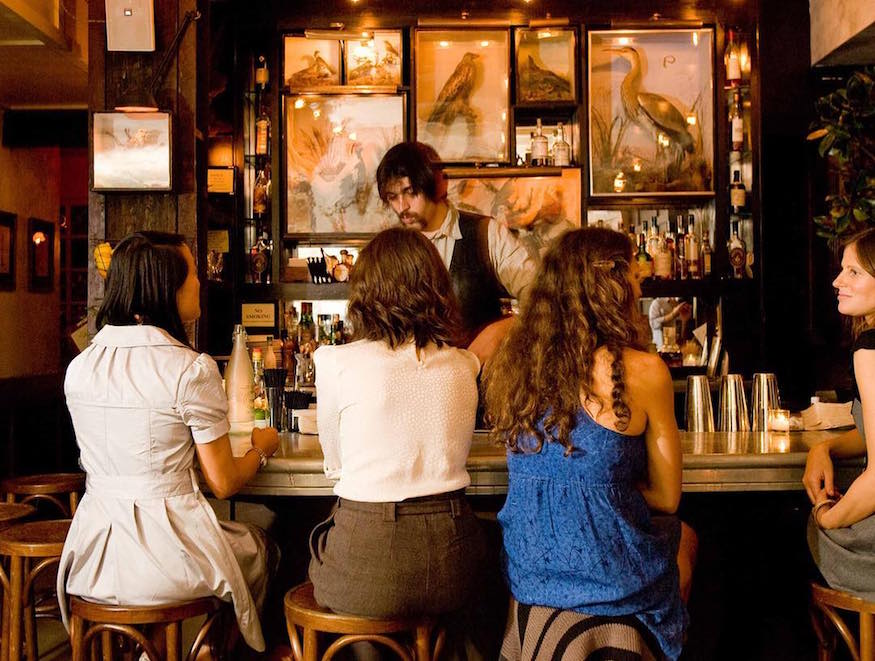 Freemans
This is the first time Freemans, the absolute coziest spot in the city, is taking part in NYC Restaurant Week and you should absolutely run to its dimly lit dining room that feels like a cabin in the woods decorated by Instagram. Hidden down a Lower East Side alley, you'll find rustic favorites like hot artichoke dip with crispy bread and a barbecue brisket sandwich for lunch, while dinner there's duck leg confit and spaghetti with pistachio pesto. Freeman Alley, freemansrestaurant.com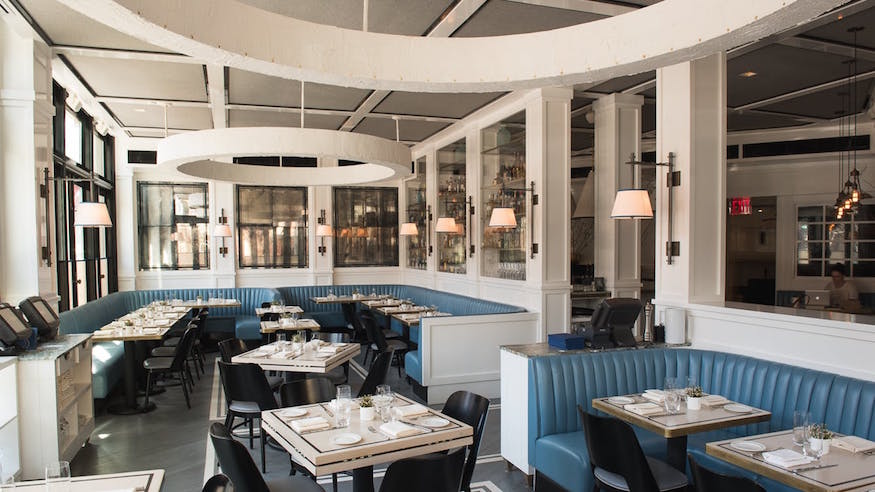 Cafe Clover
Beloved by the Fashion Week crowds, Cafe Clover is the kind of healthy-ish restaurant that still feels indulgent. For NYC Restaurant Week 2019, come by for dishes like calamari with sprouted legumes, chickpea pappardelle and chocolate cake with mascarpone ice cream — see what we mean? And the seaside vibes from the ocean blue booths against white walls could almost qualify as therapy in the middle of winter. Dinner only, 10 Downing St., cafeclovernyc.com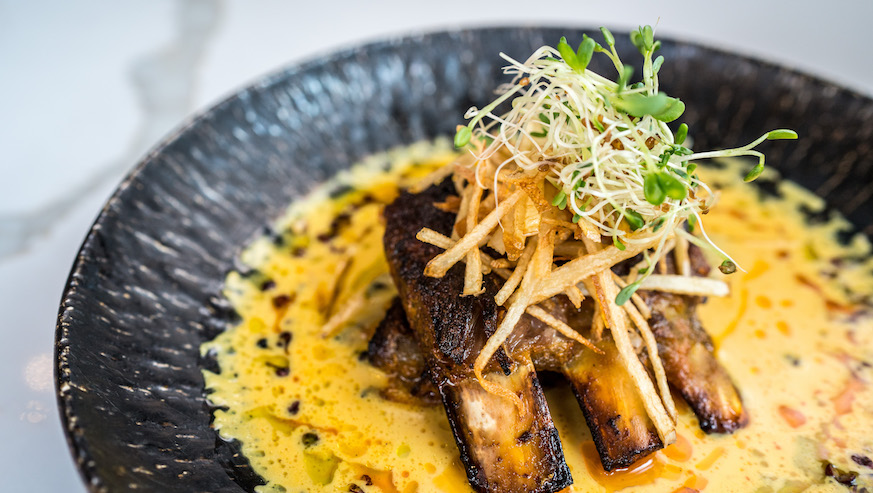 Rahi
The trendy setting and electric plates at Babu Ji started a craze for Indian food, and newcomers have been ditching Americanized favorites like butter chicken for everything from fine dining at Indian Accent to street food at Bombay Bread Bar. Rahi takes things in a totally new direction, using local ingredients to reimagine Indian dishes with artful presentations, plus fun cocktails and a party vibe that's made it a West Village favorite. 60 Greenwich Ave., rahinyc.com
Woo SoHo
In recent years, Korean cuisine has broken out of the grill-your-own meats and banchan format, from the fancy cuts of beef at Cote to the late-night hang Oiji. One of the city's OGs of Korean food from 1999, Woo Lae Oak, is back as Woo SoHo in a grand new space that takes Korean classics and updates the cooking methods while using a more delicate hand on spices to show off ingredients from pork belly to ostrich. Lunch only, 206 Spring St., thewoosoho.com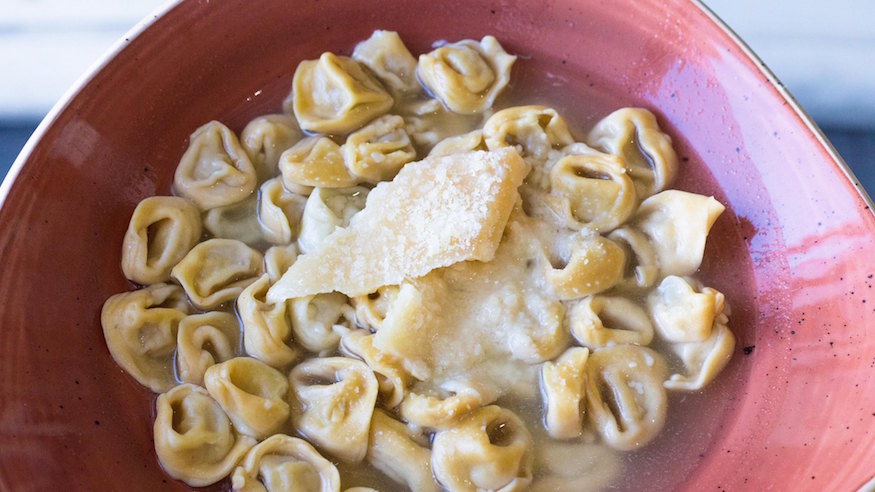 Nonna Beppa
Everything at Nonna Beppa is made the way chef Giancarlo Cacciatori's family has made it for four generations in a tiny Northern Italian town of Comune di San Giovanni. Their "strictly traditional and unabashedly simple" Restaurant Week menus include handmade pasta like tortellini in brodo and tagliatelle with black truffle for dinner, while for lunch there's eggplant parm and beer-braised beef cheeks. 290 Hudson St., South Village, nonnabeppa.com
Brooklyn Chop House
Plush but edgy, cool enough for your friends but welcoming enough for family — newcomer Brooklyn Chop House (in the Financial District, actually) was made to charm. The oddball menu of steakhouse-meets-dim sum parlor (pastrami dumplings!) plus a few other Asian favorites thrown in make for a menu that ranges from dry-aged porterhouse steaks to Peking duck tacos. 150 Nassau St., brooklynchophouse.com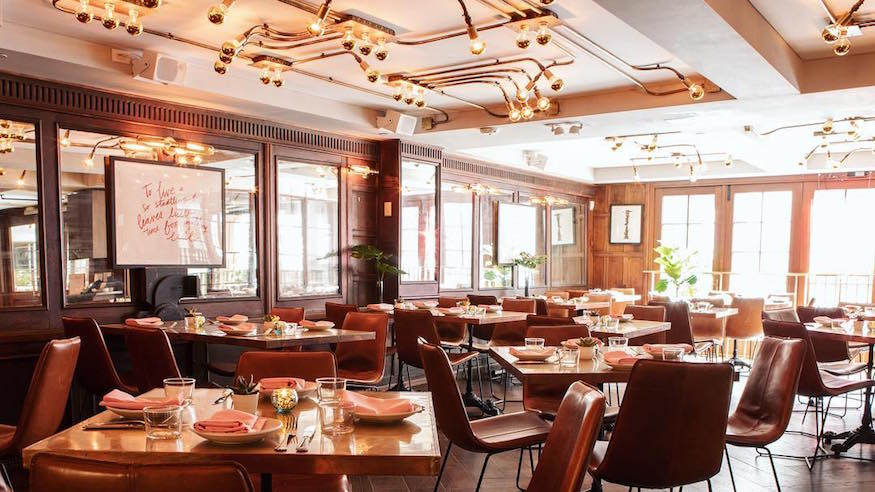 Henry at Life Hotel
James Beard-nominated chef J.J. Johnson has brought his Pan-African cuisine — rolling in some Latin and Caribbean flavors, too — to Henry at Life Hotel near Herald Square. His first solo restaurant landed him on several Best of 2018 lists, and it's time you tried dishes like oxtail egg roll and brown paper bag fried chicken. Don't skip the cocktails by Pam Wiznitzer (Seamstress). Lunch & brunch only, 19 W. 31st St., henrynomad.com