This post will be regularly updated with deals and freebies from restaurants and bars in the five boroughs, as well as pop-ups and giveaways.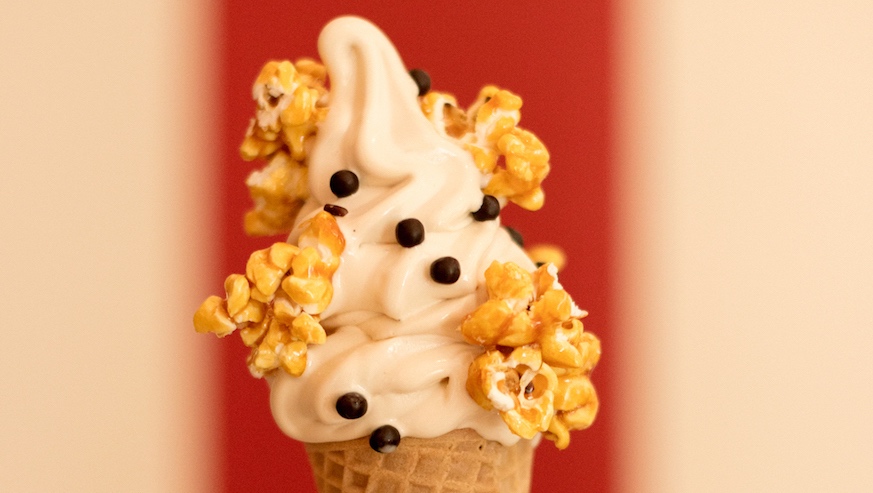 Through Sept. 4: A little Wonka magic with your soft serve
Summer's most photogenic pop-up, the Oddfellows Carnival soft-serve shop next to Chefs Club in the West Village, is sprinkling a bit of Willy Wonka magic on its cones. Through Labor Day, every customer has a chance to be randomly chosen to receive a Golden Ticket with their purchase. Instead of a hazardous tour of a chocolate factory, you could win prizes like a Rag & Bone shopping spree, tickets to a Broadway show and signed art (likely ice cream-themed, of course). Not that you should need an incentive to check out their salted caramel popcorn flavor — all the joy of Cracker Jacks without having to pick kernels out of your teeth. 62 Spring St.
Through Aug. 29: Free and BOGO deals all over Lower Manhattan
We're not just saying this because the Metro office is located downtown, but Lower Manhattan is red hot, with a food scene that runs the gamut from high-end French fare at Augustine to pub grub in a fun setting at Cowgirl Seahorse. Every Tuesday throughout the summer after 4 p.m., find free small plates and BOGO deals at 35 bars and restaurants with #GetLow, the Downtown Alliance's promotional program that spans the neighborhood. Just show your waiter the online punchcard when you order (no need to print it out). 
Aug. 26: Free scoop at Mikey Likes It
Beloved East Village ice cream shop Mikey Likes It has partnered with the recently launched online radio station and music discovery app Satori to create a new flavor called Satori Berri: blueberry ice cream with a blueberry caramel swirl and cinnamon streusel. Get a scoop free by showing you've downloaded the app all day, noon-2 a.m., at their original location, 199 Ave. A.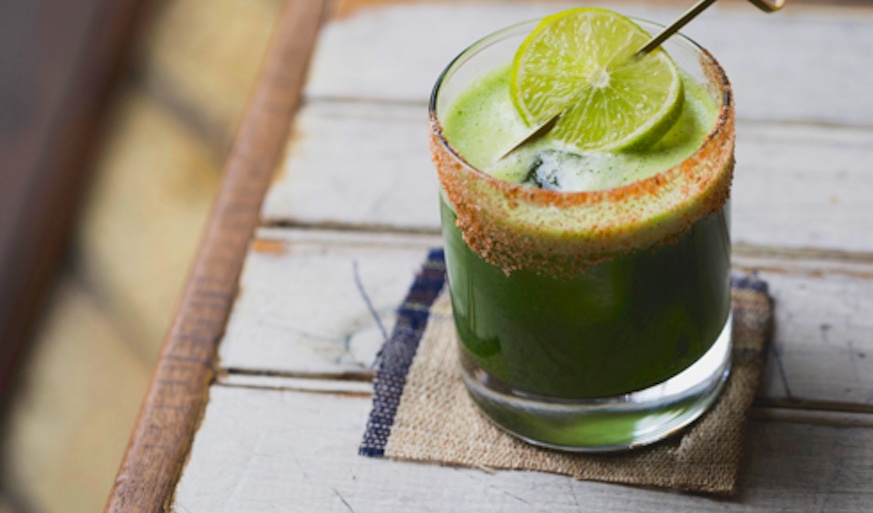 Aug. 13-16: Free green margs at The Wild Son
To celebrate being finally blessed with a liquor license, The Wild Son is buying a round of its Garden Variety Margaritas for everyone who dines in the restaurant beginning at 6 p.m. from Sunday, Aug. 13 through Wednesday, Aug. 16. The cocktail is made with tequila, fresh ginger and kale juice, with a smoked smoked chili salt rim and is a favorite at owners Robert Ceraso and Jason Mendenhall's other restaurant The Wayland. 53 Little West 12th St.
Aug. 11: Free ice cream via Uber
Once in a while, Uber feels like giving out free ice cream. Friday, Aug. 11, is once of those days, when beginning at 11 a.m. you can choose to receive an ice cream delivery through the app. If chosen, you and four of your squad will get a chill snack, and a few especially lucky ice cream lovers will get a reusable Uber waffle cone that can be redeemed for free McDonald's soft serve cones (the only menu item not available for delivery though UberEats) daily through Sept. 22. Because Labor Day weekend is only the unofficial end of summer! 
Aug. 3-7: Chill out with BOGO Macchiatos at Starbucks
Just in time for the summer's second heat wave, Starbucks is offering a sweet deal on a beverage it's been having a bit of fun with all season. From Aug. 3-7 between 2 and 5 p.m., you're invited to Meet for Macchiatos with a BOGO deal on hot or iced versions of the espresso drink topped with a cloud of milky foam (whether that's the regular kind or their recently launched Cinnamon Almond Milk or Coconut Milk Mocha varieties). The promotion is tied to International Friendship Day on Aug. 6, so grab your bestie and catch up Gilmore style.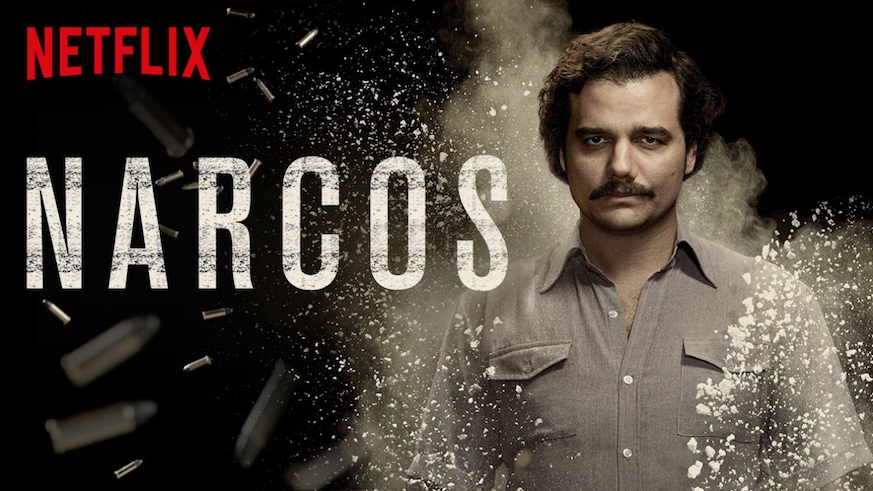 Aug. 3: Wink-wink powdered doughnuts courtesy of Netflix
"Who doesn't need a little pick me up during the day?" asks the press release from Netflix for its "Narcos" food truck, which will be cruising Manhattan with its own white gold on Wednesday, Aug. 3. To promote the show about drug cartels in South America, the streaming service is bringing powdered donuts and hot or iced Colombian coffee to the streets beginning at East 42nd Street between Park and Madison avenues at 8 a.m., then moving on to 48th St. & Sixth Ave.; 57th St. & Eighth Ave.; Albany St. between S. End Ave. and West St.; and Union Square West between 16th and 17th sts. Find your fix by following @NarcosNetflix on Twitter; Season 3 of "Narcos" premieres Sept. 1.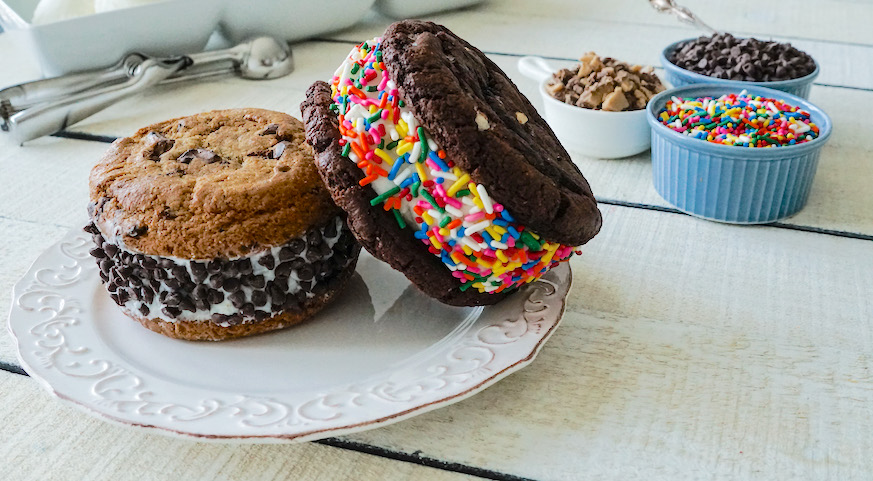 Aug. 2: BOGO ice cream sandwiches made your way at Feed Your Soul
After building a baking empire one cookie at a time, Mya Zoracki is opening her first Feed Your Soul Cafe in the Financial District. Though they've been serving coffee since the beginning of July, the pastries arrive in full on Tuesday, Aug. 2 along with an ice cream sandwich cart in front of the shop. Since the grand opening coincides with National Ice Cream Sandwich Day, bring a friend for BOGO customizable ice cream sandwiches from 1-4 p.m. Then come back for Zoracki's signature 3-ounce cookies served warm, plus Coconut Magic Bars, vegan brownies, chocolate babka mini cakes, Greek yogurt lemon cakes and more, plus savory pastries, too. 14 Wall St.