We are in the final stretch of the World Cup and many of you soccer hooligans may have the urge to keep the thrill of the tournament going after the final match. Here is how you can stream some classic soccer movies to get your fix of the world's most beautiful game.  
Where to stream the most classic soccer movies

[Photo Credit: British Sky]
Bend it like Beckham (2002)
Starring: Parminder Nagra, Keira Knightley, Jonathan Rhys Meyers
Directed by: Gurinder Chadha
Written by: Gurinder Chadha, Guljit Bindra, Paul Mayeda Berges
Length: 1 hr 52 min
Rotten Tomatoes: 85%
This 2002 film introduced Keira Knightley to the world and helped to ignite the world's fascination with David Beckham's ability to defy logic with his pin point accuracy with the soccer ball. So where can you stream this song? Is Bend it Like Beckham on Netflix? Unfortunately, the only way you can watch this heartwarming tale of a can-do high school soccer team is through renting it on Amazon, YouTube, Vudu, Google Play and iTunes.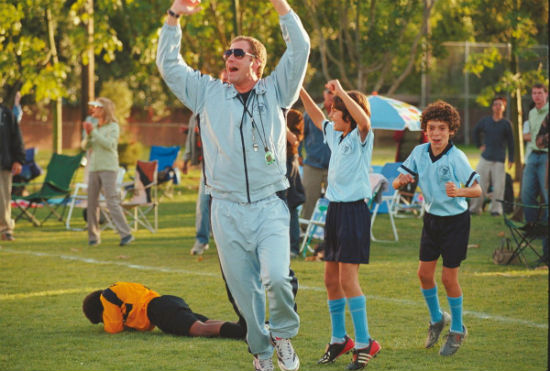 [Photo Credit: Mosaic Media]
Kicking & Screaming (2005)
Starring: Will Ferrell, Robert DuVall, Mike Ditka, Kate Walsh 
Directed by: Jesse Dylan 
Written By: Leo Benvenuti, Steve Rudnick 
Length: 1 hr 34 min
Rotten Tomatoes: 42%
This hilarious Will Ferrell comedy about a father who will stop at nothing to make sure his son's peewee soccer team destroys his brothers team is one of the classic soccer movies that understands the passion that comes with the game. Luckily for us, it is available to stream on Amazon Prime for when the World Cup finals are over.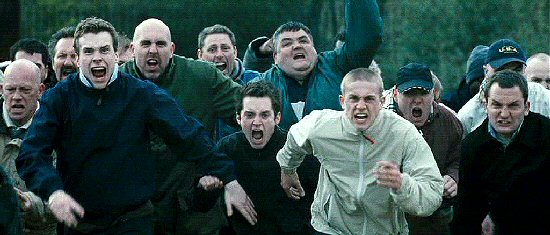 Green Street Hooligans (2005)
Starring: Elijah Wood, Charlie Hunnam, Claire Forlani 
Directed by: Lexi Alexander 
Written By: Dougie Brimson, Josh Shelov, Lexi Alexander 
Length: 1 hr 46 min
Rotten Tomatoes: 48%
This 2005 film about an American who gets introduced to the British Soccer Hooligan culture is one of the must watch soccer movies for any big-time fan of the sport. Unfortunately, it is not available for instant stream but you can get into the spirit by renting it through Amazon, YouTube, Vudu, Google Play and iTunes.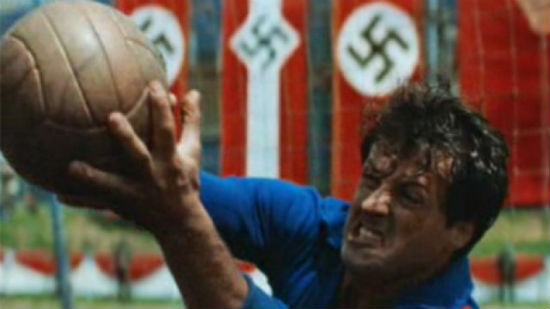 [Photo Credit: Paramount]
Victory (1981)
Starring: Michael Caine, Sylvestor Stallone, Max von Sydow, Pelé 
Directed by: John Huston
Written by: Evan Jones, Yabo Yablonsky, Djordje Milicevic
Length: 1 hr 56 min
Rotten Tomatoes: 67%
This 1981 film about POWs during WWII who use their big opportunity to field a soccer team to play against their Nazi capters to try and break free. The film is pretty goofy and of it's time — but hosts some hilarious Sly Stone scenes as an American soldier trying to "understand" the game of soccer. And of course, there's that legendary bicycle from non-other than Pelé that makes it all worth it and makes it one of the best soccer movies out there for that reason alone. So is Victory on Netflix? Sadly, no. but like Bend it Like Beckham you can rent it through Amazon, YouTube, Vudu, Google Play and iTunes. But for those who just need to see that glorious bicycle kick — Here you go: