Who is Asia Argento?
Previously best known for being Anthony Bourdain's girlfriend, Asia Argento is now hitting headlines in the story tearing Hollywood apart. She's one of the main women behind the bombshell New Yorker piece published Tuesday morning, in which she tells article author Ronan Farrow that Harvey Weinstein raped her.
The New Yorker expose follows hot on the heels of a similar story The New York Times broke last week about allegations dating back three decades of sexual assault against the producer, executive and co-founder of the Weinstein Company. In the cases of eight of these young women, the cases ended in a settlement.
Farrow's harrowing article takes the case one step further. He managed to get Asia Argento to go on record about Harvey Weinstein, but this time it wasn't just about sexual assault. No small feat considering the actress feared retribution from the powerful movie executive.
"I know he has crushed a lot of people before," said Argento. "That's why this story — in my case, it's 20 years old, some of them are older — has never come out."
What did Asia Argento say about Harvey Weinstein?
The 42-year-old Italian actress claims that she thought she was attending a party at the Hotel du Cap-Eden-Roc on the French Riviera in 1997, but when she showed up, the hotel room was empty save Weinstein in a bathrobe, holding a bottle of lotion.
"He asks me to give a massage. I was, like, 'Look man, I am no f–king fool,'" Argento said of what happened after she showed up to the hotel. "But, looking back, I am a f–king fool. And I am still trying to come to grips with what happened."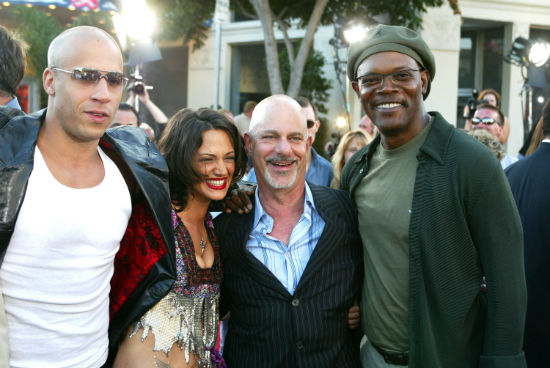 The actress, known for her role as Yelena in the action film xXx, opened up about the rest of the encounter, and told The New Yorker that Weinstein forcibly performed oral sex on her. She describes resisting before faking sounds of enjoyment, believing it was the only way to get him to stop.
"I was not willing," Argento said. "I said, 'No, no, no.' … It's twisted. A big fat man wanting to eat you. It's a scary fairy tale."
Argento claims that she had consensual sexual relations with him over the next five years because she feared he would end her career if she refused. "When I see him, it makes me feel little and stupid and weak," she said. "After the rape, he won."
Weinstein denied "any allegations of non-consensual sex" through spokesperson Sallie Hofmeister, claiming that he never punished women for turning him down. "Mr. Weinstein obviously can't speak to anonymous allegations, but with respect to any women who have made allegations on the record, Mr. Weinstein believes that all of these relationships were consensual," Hofmeister added.
Argento is one of 13 women interviewed for The New Yorker piece. At the time this article was published, new allegations of sexual assault were still being announced.