As allegations against the movie mogul continue to roll in, dividing Hollywood between those who support and those who denounce the executive, you might be wondering, who is Harvey Weinstein's wife? And what does she have to say about all of this?
In case you've been blissfully hiding under a rock for the past few days or traveling in internet-free areas of the globe, the New York Times published a piece last week that broke the news of Harvey Weinstein's decades-long history of sexual assault. That shocking report was followed quickly by a New Yorker article by Ronan Farrow, in which the reporter interviewed 13 women who claim to have been victims of Harvey Weinstein's, detailing assaults ranging from sexual harassment to rape.
Harvey Weinstein's wife is Georgina Chapman, who's famous in her own right for being a model and creator of fashion label Marchesa. Her fame might be eclipsed by her husband's, but you've probably seen her creations on some of Hollywood's hottest actresses.
Controversy spills over to Georgina Chapman and Marchesa
But even Marchesa doesn't appear to be safe from Weinstein's toxic touch as a recent report claims the movie executive threatened Desperate Housewives star Felicity Huffman into wearing his wife's fashion label on the red carpet. And she's far from the only one. The same thing reportedly happened to Sienna Miller in 2007.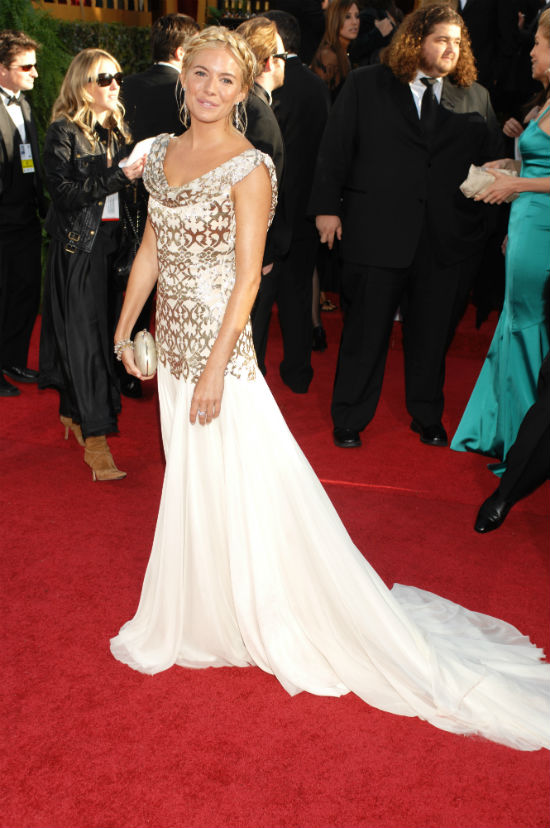 The overlap between actress who have starred in Weinstein films and those who have worn Marchesa on the red carpet points to a pattern. Big Hollywood names on that list "over the past 13 years include Nicole Kidman, Jennifer Lawrence, Sandra Bullock, Halle Berry, Jennifer Lopez and Cate Blanchett," according to The Independent.
Chapman has long faced accusations that her fashion brand's success is thanks in large part due to her husband's influence. "He was the mastermind behind Marchesa — orchestrating deals and using his influence in terms of the celebrity connections for her on behalf of the brand," an LA publicist has said. After these red carpet claims, it looks like she'll be confronting this controversy again.
Harvey Weinstein's wife speaks out
Georgina Chapman might technically still be Weinstein's wife, but she's already left the executive amid the scandal. "My heart breaks for all the women who have suffered tremendous pain because of these unforgivable actions. I have chosen to leave my husband. Caring for my young children is my first priority and I ask the media for privacy at this time," Chapman told People in a statement.
"I support her decision, I am in counseling and perhaps, when I am better, we can rebuild," Weinstein said of Chapman's decision to leave him. "Over the last week, there has been a lot of pain for my family that I take responsibility for," he added. Weinstein is reportedly to enter a treatment facility, though he has yet to leave the home he shares with Chapman and their two children, ages 4 and 7.
This is drastic change from Chapman's response to the first wave of allegations, after which she said she was standing behind Weinstein and would support him.