Orange is the New Black covers a huge cast of characters who have one thing in common — being women in a federal prison. Otherwise, these diverse ladies run the gamut, differing in age, race, and just about everything else. But at the center of it all is Piper Chapman, the character that introduced us to Litchfield in 2013.
The real-life basis for Piper's character is Piper Kerman, who penned a memoir entitled Orange is the New Black: My Year in a Women's Prison. The book details her experience at FCI Danbury, a minimum security federal prison in Danbury, Connecticut, and was the inspiration for the Netflix series.  
Who plays Piper in Orange is the New Black?
In Orange is the New Black, Piper — renamed Piper Chapman — is played by actress Taylor Schilling. For her work on the series, the 33-year-old actress received a nomination for the Primetime Emmy Award for Outstanding Lead Actress in a Comedy Series and two Golden Globe Award nominations for Best Actress — Television Series Musical or Comedy, and Best Actress — Television Series Drama. She is also known for her work in the short-lived medical drama series Mercy, as well as films Atlas Shrugged: Part 1 and The Lucky One.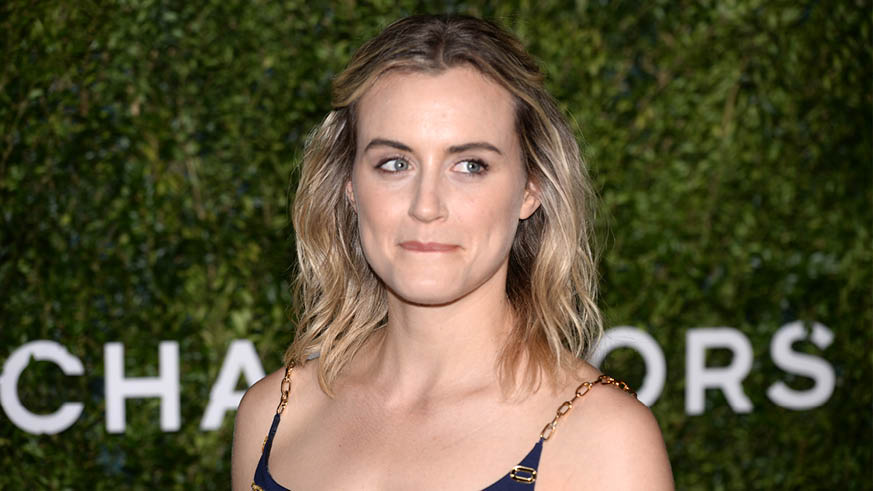 But before you go trying to find all the precious details of Schilling's life, know this: the actress is intensely personal.
"I still think there's a difference between celebrity and acting," she told the Evening Standard in an interview last year. "And I'm really not comfortable with the celebrity role."
"I love talking to people who also really love the show," she continues. "When I was young, and I was having a hard time, my life was impacted by shows I loved, and I can really see that in some of the girls I meet. But I can't get that experience via… Instagram. I'm not interested in having a public identity outside of my work, and it's also not a place where I want to share what I did with my girlfriends last night to two million people."
Sounds reasonable!