Chance the Rapper is more than just a rapper — the 25-year-old has an array of titles under his belt including singer, songwriter, actor, record producer and now, media mogul, because Chance the Rapper bought Chicagoist.
Yup, Chance announced the news a bit slyly in a new song, and then WNYC, which owns Gothamist and its sister site, confirmed the news in a release.
What is Chicagoist?
Chicagoist launched in 2004, the second "-ist" site after New York's own Gothamist. "Chicagoist is not supposed to be Gothamist in Chicago drag;" former Gothamist owner Jen Chung announced in a blog post at the site's launch, "instead, its voice and focus will capture the sensibilities of Chicago and the outlying areas.
Chance the Rapper is a Chicago native, and though he's blown up in recent years, he has not forgotten those roots. The rapper, real name Chancellor Bennett, has given back to his home city in multiple ways: by donating $1 million to Chicago Public Schools, by teaming up with The Empowerment Plan to raise money and make winter coats for the homeless, and by starting the #SaveChicago hashtag asking people to put their guns down, which led to a run of 42 hours straight without a shooting in the city.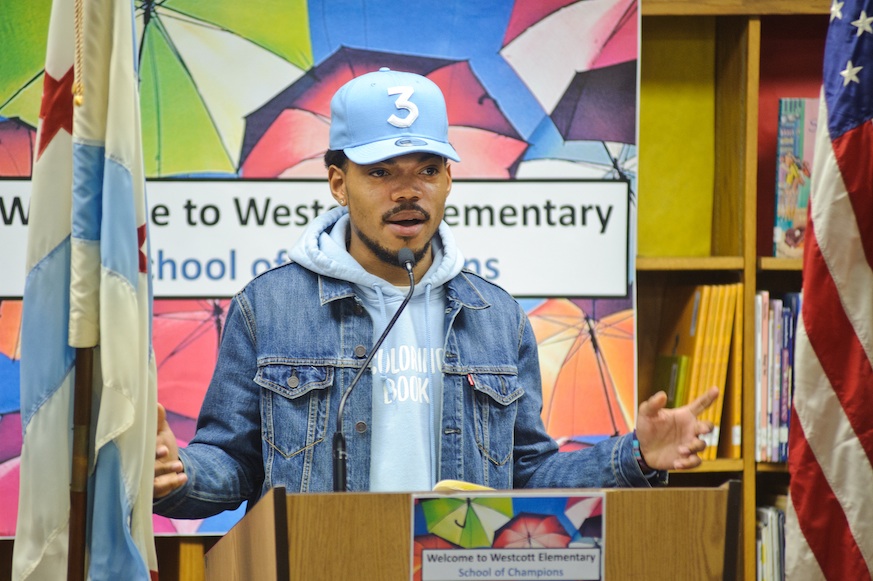 Why did Chance the Rapper buy Chicagoist?
Many online have noted that this purchase is another one of Chance's moves to help improve Chicago. Though a new Chance the Rapper album is not here yet, he did drop the song "I Might Need Security" at midnight, in which he raps: "I bought the Chicagoist just to run you racist bitches outta business."
After Chicagoist and Gothamist were abruptly shut down by Joe Ricketts, who owned the "-ist" sites along with DNAinfo, in Nov. 2017, WNYC and two other public radio stations bought the news sites. WNYC has since re-launched Gothamist, and took ownership of Chicagoist assets, including its archives, internet domain and social media channels.
On Thursday, WNYC confirmed this latest purchase, and in a statement, Chance the Rapper explains more about why he made this move.
"I'm extremely excited to be continuing the work of the Chicagoist, an integral local platform for Chicago news, events and entertainment," said Chance The Rapper. "WNYC's commitment to finding homes for the 'ist' brands, including Chicagoist, was an essential part of continuing the legacy and integrity of the site. I look forward to re-launching it and bringing the people of Chicago an independent media outlet focused on amplifying diverse voices and content."
The deal took place between WNYC and Chance the Rapper's Social Media LLC.
"We are delighted that the Chicagoist assets are finding a new home in the hands of a proud Chicagoan," said Laura Walker, President and CEO, New York Public Radio, which includes WNYC, in a statement. "WNYC has a strong commitment to local journalism and building community, and we are pleased that these assets will be used to support local coverage in the great city of Chicago."