Haven't you heard? Channing Tatum and Jenna Dewan Tatum — Hollywood's most desperate-to-prove-that-their-sex-life-is-A-plus couple — have called it quits after nearly nine years of marriage. And they have the joint statement they released to People to prove it!
"We have lovingly chosen to separate as a couple," they wrote. "We fell deeply in love so many years ago and have had a magical journey together. Absolutely nothing has changed about how much we love one another, but love is a beautiful adventure that is taking us on different paths for now." OK, sure!
"There are no secrets nor salacious events at the root of our decision," they continued. "Just two best-friends realizing it's time to take some space and help each other live the most joyous, fulfilled lives as possible. We are still a family and will always be loving dedicated parents to Everly."
As promised, the real reason behind their split is pretty basic and not at all salacious. It's just scheduling, and the pressure of work, man!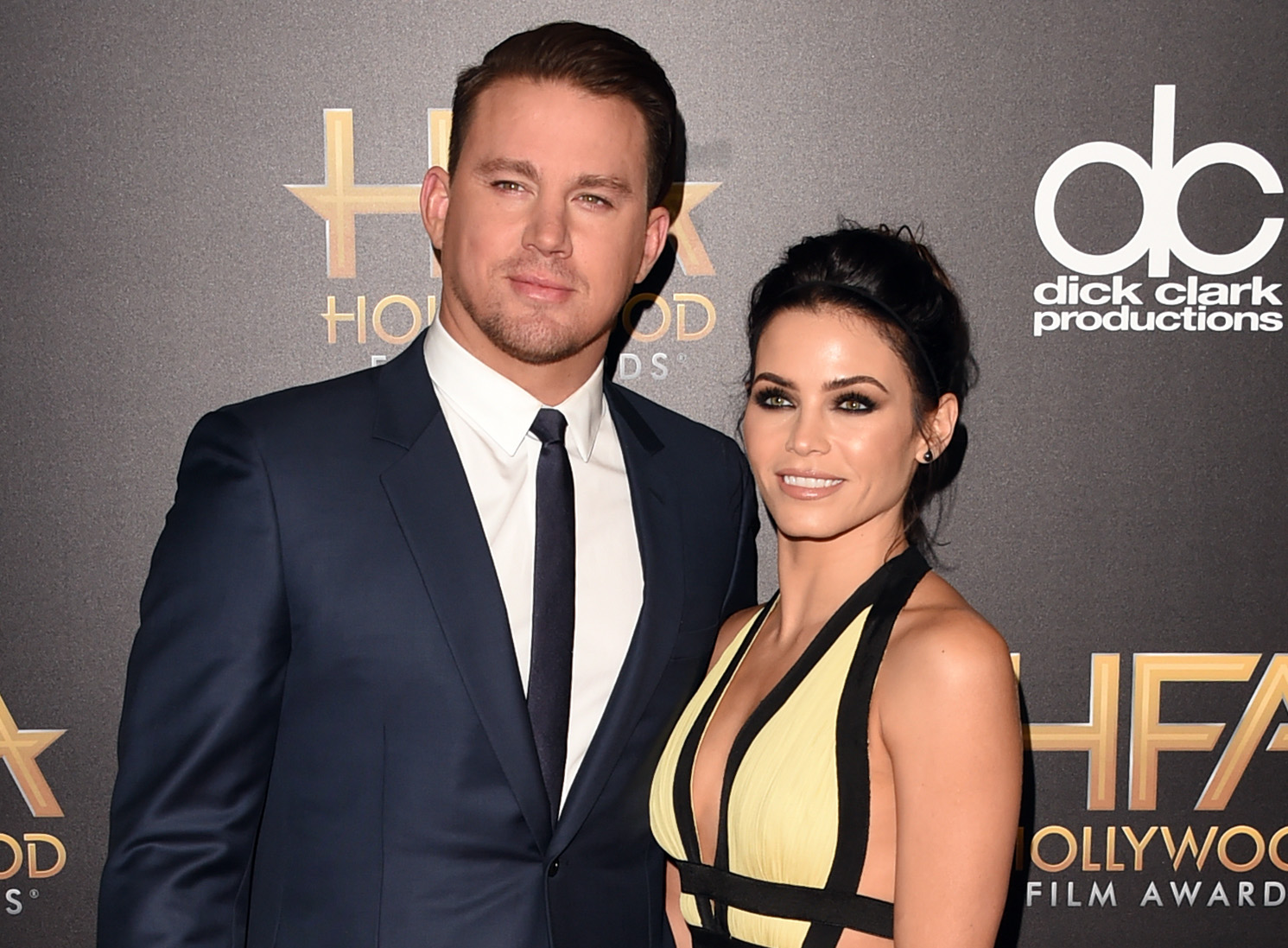 Channing and Jenna in happier, more together-y times. Getty
"Channing has been working non-stop, with four movies announced for 2018 alone," a source told Page Six. "It is hard on a marriage to be apart so much, especially when you have a young child. Plus Jenna is in pre-production for the movie, 'Berlin I Love You.'"
Wow, sure seems like the source is Jenna's PR person, the way that film was shoehorned in.
The source continued, "Both Channing and Jenna are devoted to their daughter and have worked hard to spend as much happy family time together, despite the problems in their relationship that the distance has seemed to magnify." Alrighty!
So there you have it. Usually I'd say something like, "Love is dead!" here, but methinks we can all agree that that's already been established many times.