It's been 13 years since Mean Girls called out the Bond villain-level cattiness that high school brings out in teenage girls. Now the musical version, also written by Tina Fey with music by "30 Rock" composer Jeff Richmond, has finally arrived to remind a whole new generation that while being nice is harder than being mean, it's worth it.
Whether you've been ready to hand over daddy's credit card since tickets went on sale for Mean Girls on Broadway or you're skeptical about yet another movie-turned-musical, we figured out an easy way to find out if you'll "clique" with the new production. Just get in touch with your inner teen drama queen, and honestly ask yourself: Which Mean Girl are you?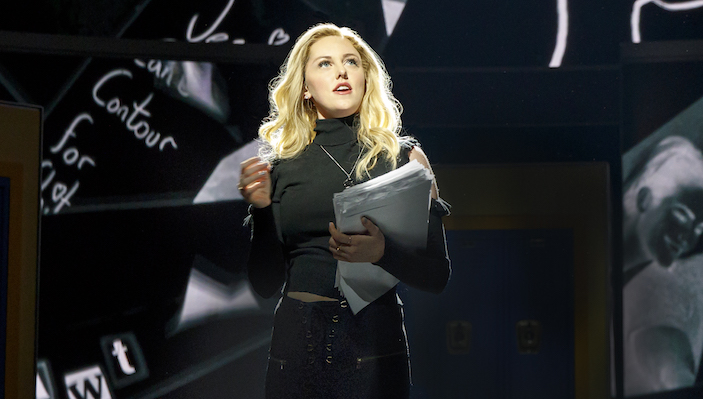 Regina George
Obsessed with power and image, you're going to see this show right away just to say you saw it first. You might start out negging so that no-one gets the wrong idea that you were actually impressed, harping on a few things that don't make sense — like, why do outcasts Janis and Damien start narrating the show, then fade into the background? Since when is Cady Heron (Erika Henningsen) so boy-crazy that it becomes her one defining characteristic?
However, you're shrewd enough to realize that the show is going to quickly earn a loyal following, between a hit soundtrack and creating such a fun time at the theater, so you have to come around and admit there's plenty to love — from another chance to bring memorable characters to life, to a fast-paced, smart plot that connects the 2004 film to today's themes, essential feminist insights and busting out of the addictive feedback loop of social media.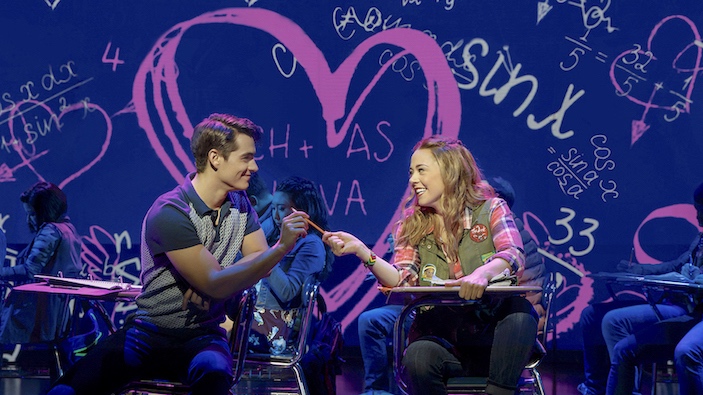 Cady Heron
You don't care how they pronounce your name, as long as they're saying it. You're not picky about seeing a matinee or evening show, from the orchestra or in the balcony: You're a true neutral who's come open-minded — and, ultimately, you just want to have a good time. And you will.
You're going to want to pump your fist for rousing numbers like "Fearless," "Revenge Party" and "Here," not letting little changes from the source material bother you at all. As the underdogs make questionable choices, or the evil divas have their moment to shine, you're happy to go along for the ride and root for the champion of the moment, making the show a guaranteed good time. In fact, you'll probably be buying another ticket by intermission, excited to come back with friends. (Which friends? Well, that might depend on the day. You're Cady, after all.)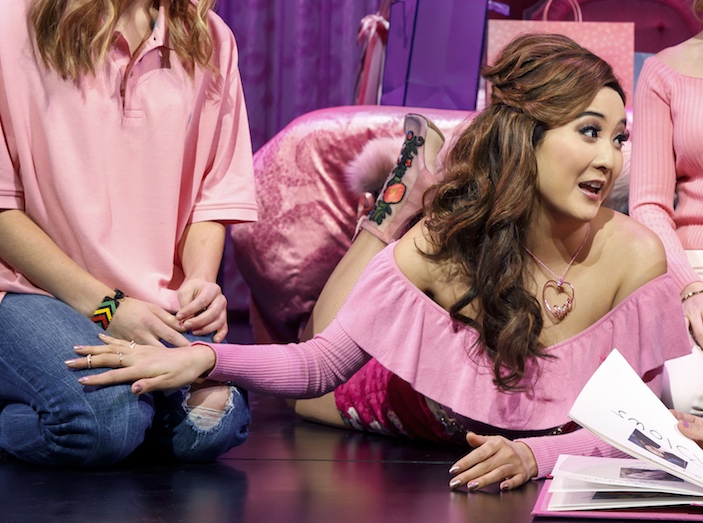 Gretchen Wieners
A perfect Queen Bee copycat who just wants to please, you'll perk up for the parts of the musical that pay homage to the movie. You're here for familiar lines like: "On Wednesdays we wear pink," and "She doesn't even go here!" But you may pout when a beloved moment is cut, or the fact that some of the actors really make the parts their own (like Gretchen — Ashley Park — who gets to delve a bit deeper into her insecurities with the great and relatable "What's Wrong With Me?").
There's plenty to recite right along with the characters, plus the songs are catchy enough that you can already be memorizing them to sing perfectly on the way out the door, like the No. 1 Fan you're determined to prove you can be.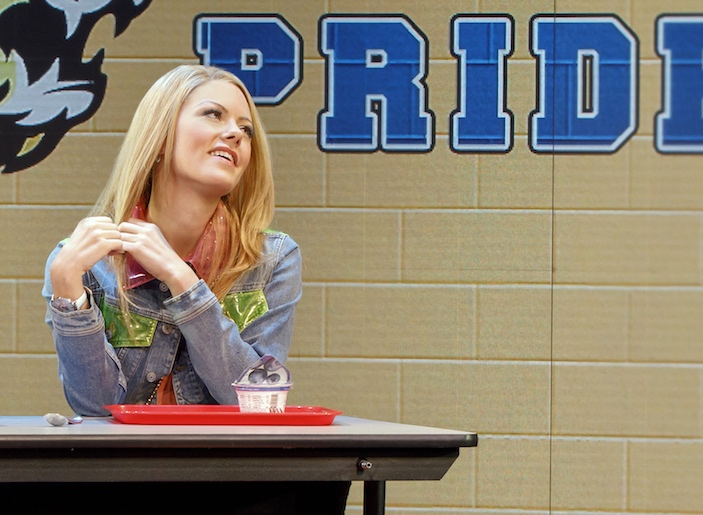 Karen Smith
The perfect plastic, you know that shiny blonde hair and "fetch" shoes are the true status symbols in high school, not grades. You'll judge the sometimes cute, sometimes questionable costumes choices by Gregg Barnes that try to help the 20- and 30-something-year-old cast look like the high schoolers they were when the movie came out.
Like Karen (Kate Rockwell, a veteran of playing teens on Broadway in shows like Bring It On), you'll definitely enjoy the bright, detailed, even sparkling sets and projections designed by Scott Pask, with enough moving pieces and fresh looks to keep you entertained even when there's lots of, you know, talking or whatever going on.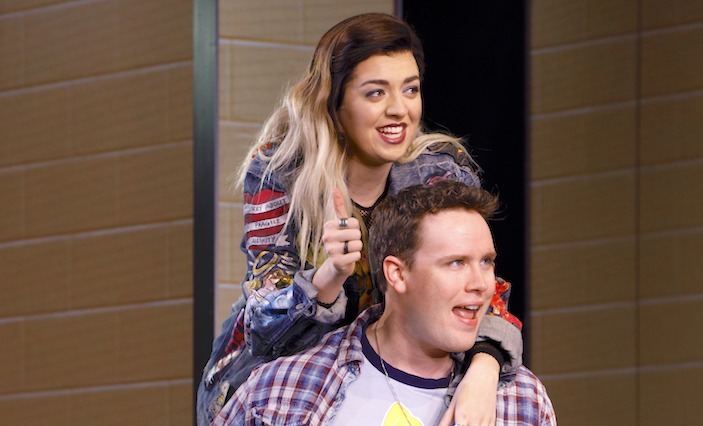 Janis Sarkisian
You don't think you belong here, right? Feel-good pop musicals are not exactly "your thing." But deep down, you have your mean girl moments, too. You'll love the way the film's plot has been flipped on its head to focus more on BFFs Janis (Barrett Wibert Weed) and Damian (Gray Henson), the outcasts whose vendetta against Regina sets Cady on her course.
You'll delight in the snarky one-liners with their "30 Rock" vibe, intended for jaded adults to enjoy. Even the sorority sisters in the next row digging the big dance numbers, where director and choreographer Casey Nicholaw ("Aladdin") has left his signature as clearly as Tina Fey's voice rings out from the smartly adapted book. If a show that demonizes popular girls can sway them, surely you'll find something to like too.