Like the rest of us, Charlie Cox did not expect Daredevil to get canceled by Netflix. 
"I didn't expect it," Cox tells Metro when the topic of Daredevil's cancellation is brought up. "Based on the response we had for season 3 I thought we were probably pretty safe."
It wasn't just those three impressive seasons that should have kept Daredevil safe. The show had a fervent fanbase, while, all things being equal, the seemingly never-ending appeal of Marvel should have meant that Netflix wanted more. 
Why was Daredevil canceled?
But then, at the end of November, and following Iron Fist and Luke Cage's cancellations, the streaming site pulled the plug on Daredevil. It has widely been reported that the only reason they did so is because Disney are starting their own streaming service, Disney+, which will be a direct competitor to Netflix, and as such has strained their previously fruitful relationship. 
"I don't know what goes on behind closed doors and what goes on between Netflix and Marvel," insists Cox. "My only thing was that I thought the success of the seasons warranted another couple of seasons at least. I loved the character. I loved playing the part. I loved the show, and I was kind of excited to keep doing it. So I was obviously very sad you know when we found out we weren't going to go any further."
"But on the positive side of things, it's nice that we got to finish on such a high, and hopefully if the show doesn't continue the show will always be remembered as a quality three seasons of television and it ended before it became absurd."
So does Cox believe that Daredevil might return on Disney+?
"I'm not privy to any of those conversations. I'm sure that there are conversations being had, I don't know, honestly man, I have no idea of what, I have no idea what happened, I don't even know why the show was canceled, they don't even tell me anything."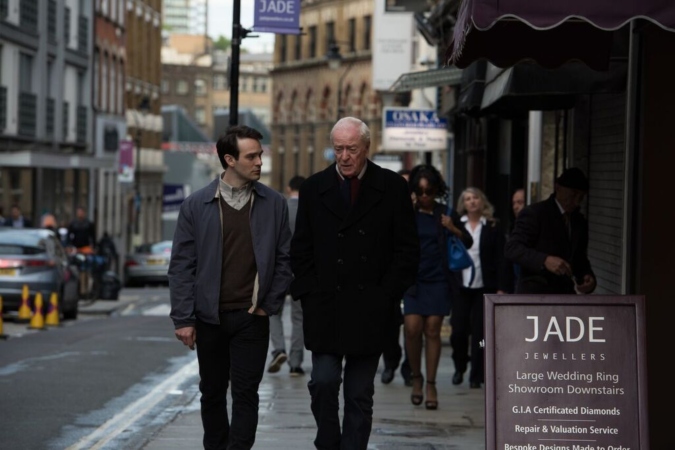 Cox "would love" to return as Matt Murdock, though.
"If they called me up, said, 'We've changed our minds and we want to put on something else,' I'm there immediately."
"It's been a great highlight of my career, but for right now, my job, I'm going to go do a play in London in the next year for a few months, and then see what comes after that."
First and foremost on Cox's mind is King Of Thieves, the British crime drama about the Hatton Garden safe deposit burglary of 2015, which sees him star opposite Michael Caine, Jim Broadbent, Tom Courtenay, Michael Gambon and Ray Winstone, and is released on January 25.