New York City will hold its first professional car race within the five boroughs this month — and that's not even the most remarkable thing about the NYC ePrix coming to Brooklyn July 15-16.
"Our cars are entirely, 100 percent electric, which allows them to generate the minimum amount of noise," says Mike Hopper, advisor to the Formula E racing series, whose cars and name resemble at the world's most famous motorsport Formula 1 — but the comparison ends there.
"Think of your regular electric vehicles and how they move like ghosts through the city. You're gonna have race cars on the track in Red Hook doing 140mph at the similar low amount of sound, which makes it the perfect series to race within the five boroughs of New York City."
Since debuting in Beijing in September 2014, the series has been about pioneering not just green automotive tech but every aspect of creating a more sustainable world, from recycling to clean fuels.
While the racing itself will be plenty exciting, there are tons more reasons to check out the ePrix.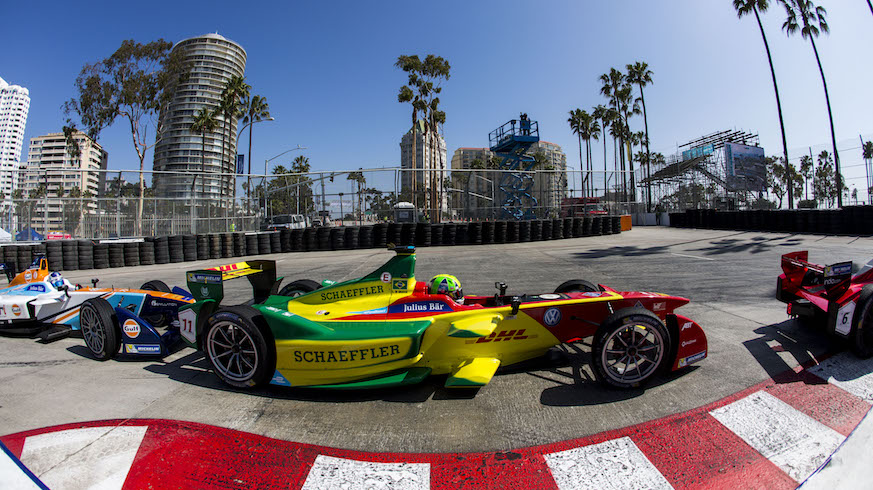 See the city become a racetrack
Bringing a racecourse to Brooklyn is a feat not likely to be attempted by any other race organization. "Formula E really looks for temporary locations close to city centers," Hopper explains about constructing the 1.2-mile course through the streets and parking lots of the Brooklyn Cruise Terminal. "We want to be close to public transportation to reinforce the sustainability of what we're doing and what we're encouraging our fans to do when it comes to electric technology."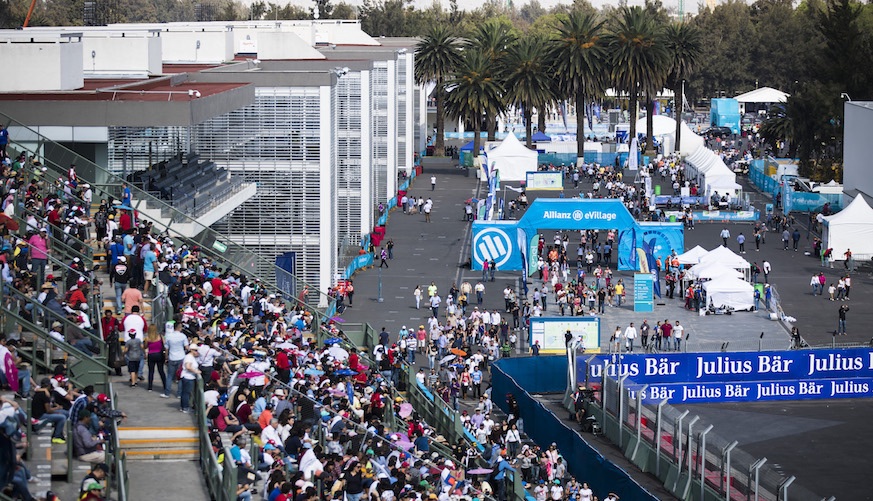 Take a lap around the track
No, you can't get in the Formula E cars, but fans can bring any kind of self-powered or electric vehicle — "whether that's a hoverboard or scooter," says Hopper — on Saturday morning and do two laps around the racetrack. Just register online and see the race from the pros' perspective.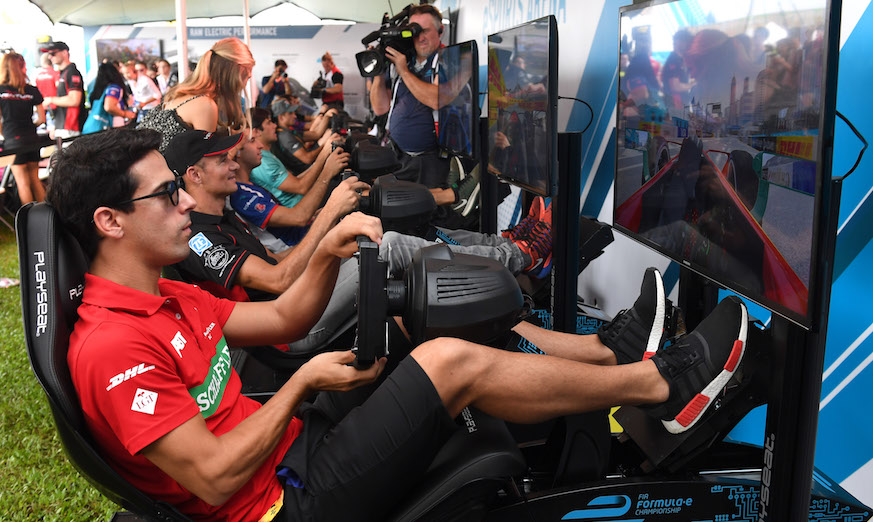 Enjoy a whole car-themed park
When you're not in your seat for qualifying and final races, the Allianz eVillage has plenty of fun off the track. Get in a simulator to drive as if you were a Formula E driver, see the latest electric vehicles from carmakers like Jaguar and an actual Formula E car, meet the racers at autograph sessions, hit up local food trucks and check out the Drone Racing League's own contest around the 11 twists and turns of the NYC ePrix track.
The race has its own gelato
Before you get to the race, make a pit stop at Dolce Brooklyn, a gelato shop on Van Brundt Street selling the most unique flavor of the summer. "The family behind that is very big racing fans and is super excited for Formula E to be coming here," says Hopper. To celebrate, they created a flavor of gelato using glycerine, the "so sustainable, you can drink it" fuel used to power the generators that charge Formula E cars. Cool!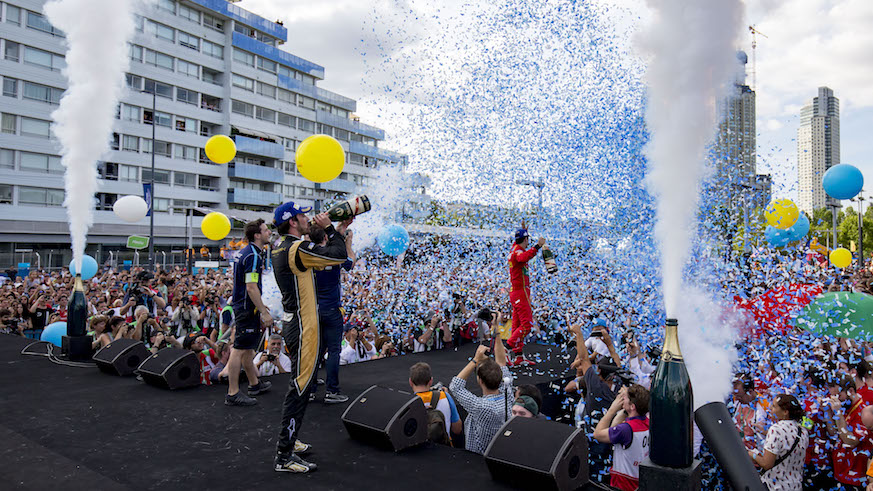 It'll all disappear after this weekend
"This might be the greatest pop-up event New York City has ever seen," Hopper says, and it's no exaggeration. Unlike other racing leagues, the NYC ePrix takes place on existing city roads in neighborhoods that need to go back to regular life after race day. After July 16, everything will be taken apart and moved to the next (and final) ePrix city of the season.
"We've repaved major sections of road, we've been out in the neighborhood cleaning up and getting ready for our race fans," says Hopper. "But once we are done, it goes back to being parking lots and roadway that service the cruise terminal."