Will Seven Seconds season 2 ever become a reality? The anthological series, which premiered on Netflix in February, focused on racial tensions in a New Jersey town immersed in tragedy. After a white cop accidentally runs over a black teen, his fellow officers cover up the crime, creating a ripple effect of consequences in the community and beyond. So will Netflix bless us with a Seven Seconds season 2?
Seven Seconds Season 2 Release Date
Unfortunately, nah. Despite some very excellent performances from the likes of Regina King and Claire-Hope Ashitey, Netflix announced this week that the series would not be returning for a second season. That's right: ya cancelled, Seven Seconds! Which is too bad: Fox 21 Television Studios president Bert Salke said in February that he hoped to run Seven Seconds for additional seasons, featuring old characters returning along with new faces — while keeping the story firmly rooted in Jersey City.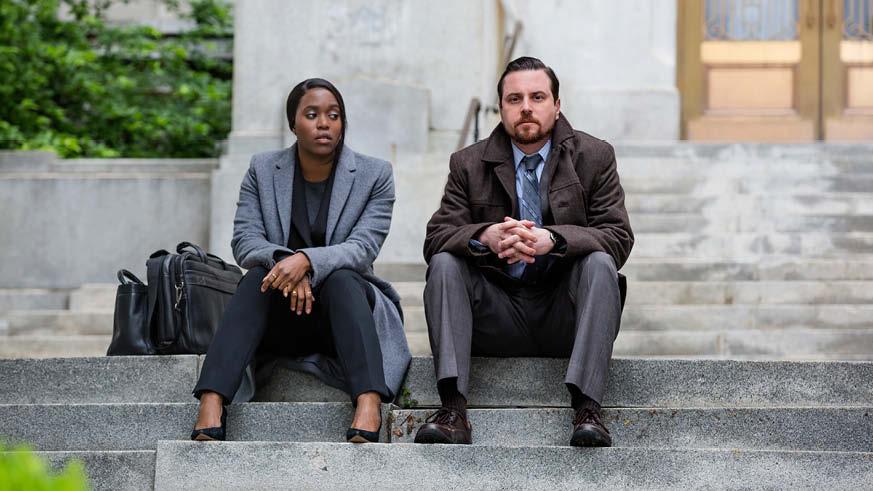 "This I think in our mind can go on for four or five [seasons], even more," Salke said at the time, according to the Hollywood Reporter. "Each year will be a chapter … in the book about that city and what's going on in the struggle to survive in urban America today."
Netflix, meanwhile, is keeping it cute. In a statement, Cindy Holland, VP of Originals at Netflix, said, "We loved working with Veena Sud, Regina King and the cast and crew of Seven Seconds. Together they created a compelling, timely and relevant crime drama. The first season is a complete, stand-alone story that we are proud to feature on Netflix for years to come."
Seven Seconds will join a handful of other series at the streaming giant that only lasted a season, including the recently cancelled Everything Sucks, Disjointed, Gypsy, Girlboss and The Get Down.