With rave reviews and an insanely profitable opening week, Ralph Breaks the Internet solidified that the next chapter in the Wreck-it Ralph franchise lived up to the first in nearly every way. So, the question is: will there be a Wreck-it Ralph 3? We asked the co-creators of the film, Rich Moore and Phil Johnston, to see if there will be more adventures for Ralph and Vanellope in the future.
Will there be a Wreck-it Ralph 3?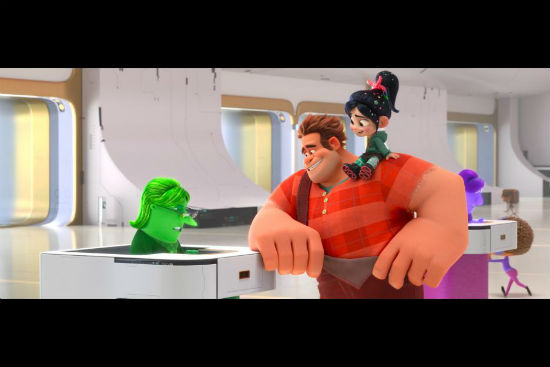 Will there be a Wreck-it Ralph 3? Photo: Disney
"After the first one, I didn't think that there would be a 'Wreck it Ralph 2'", says Johnston. "We thought it was all buttoned up. But it took us a year or two to realize that our ending was dysfunctional. Who knows! Maybe we'll go 'Oh, dear lord. That part of the second act was a disaster. We must remedy that!' But, no plans at the moment."  
With both Wreck-It Ralph films having their fair share of interesting characters and Easter eggs from both the world Moore and Johnston had created and the Disney Universe, surely there was something left on the cutting room floor. Wasn't there?
"There was a character named BEV," Johnston recalls. "It stood for Built to Eradicate Viruses. She was this anti-virus cop based on my mom who is the nicest midwestern lady you will ever meet but we made her like the Terminator. She was cool! I would like to see her someday."
Moore explained that the duo had initially wanted Ralph to head into the darker territories of the web but ultimately abandoned those plans for Ralph Breaks the Internet. "There was a whole storyline that was around Ralph being mistaken for a virus," explains Moore. "It had this dogged kind of Tommy Lee Jones from The Fugitive following him (laughs)."  
But doesn't that kind of sound like a good plot for a Wreck-It Ralph 3? When asked Johnston simply laughed. "Write some fan-fiction. It's all yours!"