The final batch of episodes for Unbreakable Kimmy Schmidt's final season is now available to stream on Netflix. But what about Unbreakable Kimmy Schmidt season 5? Last year, it was reported that season 4 would be the hit comedy show's last, though co-creators Tina Fey and Robert Carlock were in negotiations with Netflix and the studio to wrap things up with a movie. So does this mean there won't be any more new episodes?
Will there be an Unbreakable Kimmy Schmidt season 5?
A conclusive movie instead of Unbreakable Kimmy Schmidt season 5 is looking more like what will happen to the beloved show. However, as actor Mike Carlsen tells Metro, should the opportunity for either ever present itself, then he would happily revive Titus Andromedon's love interest Mikey Politano in a heartbeat.
"A hundred and 57 percent. Are you kidding?" he exclaims when asked about the possibility. "I would literally jump. Whatever Tina Fey needs. I would run through a wall for that woman. For her writing partner Robert Carlock, too. So yes, I would absolutely come back for more of this. 100 percent."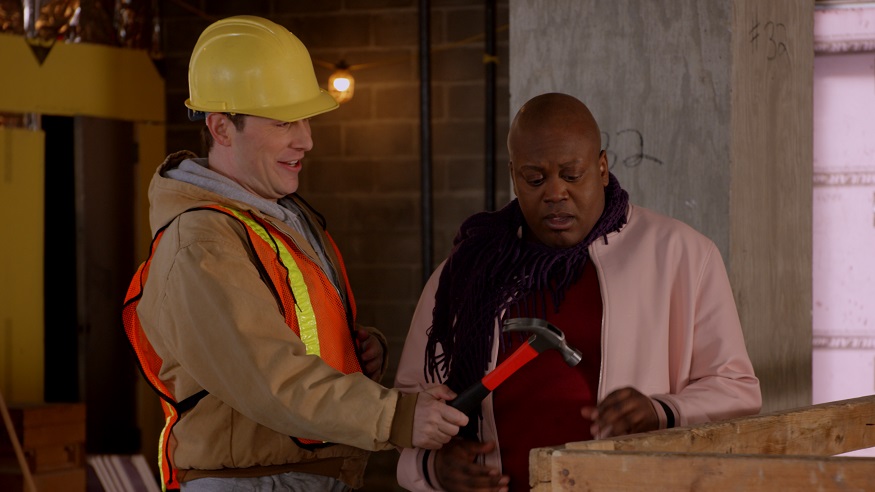 As Carlsen previously told Metro, he's really going to miss playing Mikey for a variety of reasons. Working with Tituss Burgess, Fey and Carlock are all obvious considerations, but so too is the massive impact that his breakout role on Unbreakable Kimmy Schmidt has had on his career. The live theater actor has gone on to work in film and TV with parts big and small, and he's even got a big role in an upcoming comedy starring Ben Schwartz and Billy Crystal.
But when it comes to doing more Unbreakable Kimmy Schmidt, he doesn't even hesitate to say "yes" when asked about it.
Here's what we know about Unbreakable Kimmy Schmidt season 5?
This probably won't happen in Unbreakable Kimmy Schmidt season 5, as all parties involved have maintained that the seven episodes just released on Netflix represent the conclusion of the series. If the rumored film actually comes to fruition, however, then chances are good that Carlsen would be more than willing to reprise the fan-favorite role of Mikey Politano.
Unbreakable Kimmy Schmidt season 4 is now available to stream on Netflix.