Just when we need it most, the social revolutionary festival of 1969 is making a 2017 comeback.
In honor of Woodstock's 48th anniversary, festival co-creator and founder Artie Kornfeld will stage a similar celebration called 2 More Days of 1969 on Aug. 18-19.
This time, festival-goers won't have to party in ankle-deep mud on a dairy farm in upstate New York. They'll be in the heart of Brooklyn surrounded by elevated catwalks, thousands of tropical plants and a panoramic view of Manhattan at Brooklyn Mirage, the East Williamsburg outdoor concert venue that just reopened in July after extensive renovations.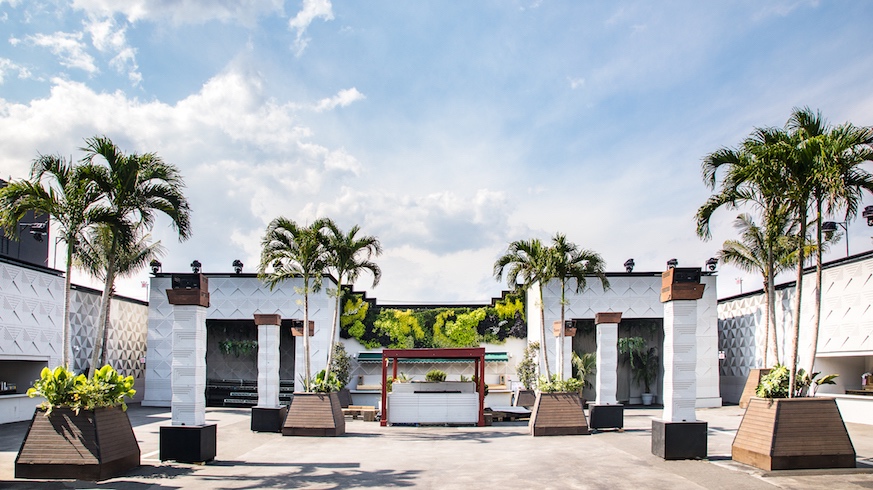 While nothing will ever be the original Woodstock, "we're going to try to come close," Kornfeld said in a statement announcing the festival, which will feature some of its original performers. "I'm coming home to Brooklyn for a reason: to remind today's generation of their power. It's time for them to step up and make themselves heard. The people are Woodstock."
So if you're 21 and over, prepare to keep it groovy and find your own revolutionary spirit — even if that just means approaching life with a little more love.
Besides not being set on a dairy farm, there are a couple more key differences. Instead of four days, the event will be a mere two, so get to your enlightened place fast. The first day will feature a talk with Kornfeld about Woodstock's legacy from 1969 to now, followed by a screening of the Oscar-winning documentary "Woodstock." Tickets start at $10.
Saturday is when the festival really begins. Starting at 4 p.m., Kornfeld and Wavy Gravy, the original emcee of Woodstock, will kick off a reunion concert that features original performers from 1969: Arlo Guthrie, Leslie West, the three remaining members of Jimi Hendrix's Woodstock band, and Melanie, plus special guests and surprises.
Tickets start at $69, with limited seating available for $99 because they know the flower child spirit lives on, but your knees may not be what they used to be.