You have to commend the New York Yankees for their ability to work on the fly. When a need or hole reveals itself within the roster, general manager Brian Cashman usually addresses it. 
It was no different just as the clock struck midnight on early Wednesday morning as New York completed a deal with the Chicago White Sox, acquiring slugger Todd Frazier along with relievers David Robertson and Tommy Kahnle. In return, the Yankees sent 2016 first-round pick and outfielder Blake Rutherford, minor leaguers Ian Clarkin (LHP), Tito Polo (OF) and big-league reliever Tyler Clippard.
That last part made Yankees fans plenty happy considering Clippard was a trainwreck this season, sporting a 4.95 ERA with 19 walks, 20 earned runs and 28 hits allowed in just 31 innings. 
At first glance, the initial prize is Todd Frazier, right? This is a big bat who is capable of playing first base, which has been a position of concern this year due to the health issues of the oft-injured Greg Bird: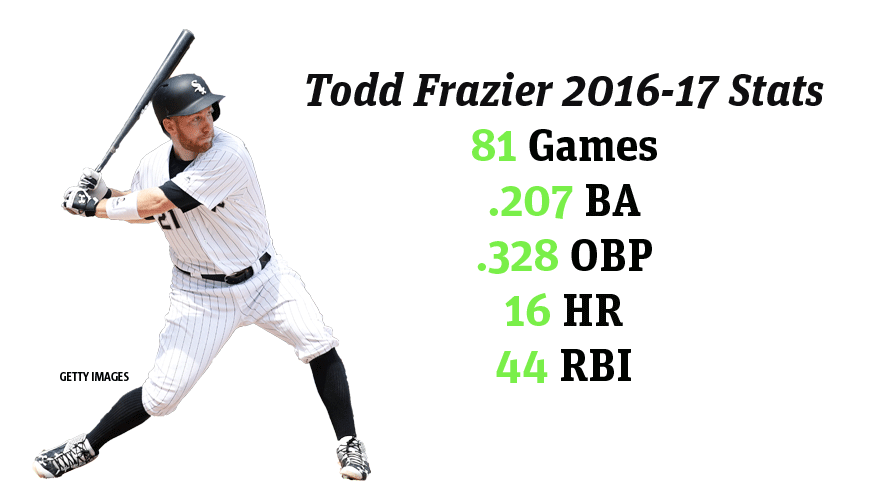 _________________________________________________________________________________________________________
Putting Frazier in a hitter-friendly park like Yankee Stadium is only going to help those numbers shoot up during the second half of the season.
But really, it's not about him.
Leading the majors with 18 blown saves, an overworked bullpen that was actually solid throughout the first portion of the 2017 season simply gave out. It's played a major part in the team's recent slump that has seen their standing as a postseason team evaporate. 
The Yankees needed so much help in their bullpen and they just landed it with Robertson and Kahnle, who will join forces with Dellin Betances, Aroldis Chapman and the surprisingly effective Adam Warren: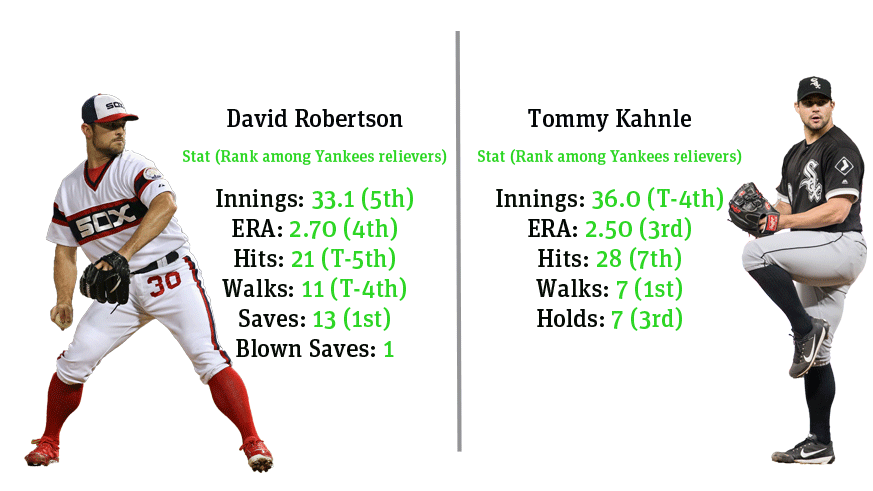 A bolstered bullpen will do wonders for the Bronx Bombers, who have plenty of time to make up their 3.5-game deficit behind the Boston Red Sox in the American League East and the 1.5-game hole in the AL Wild Card standings behind the Tampa Bay Rays.