New York City has lots of Christmas traditions — the Rockettes' Christmas Spectacular, Christmas-themed bars and magical holiday windows at Midtown's biggest department stores, just to name a few — but there's one that gets national attention: The Rockefeller Center Christmas Tree Lighting Ceremony.
You've seen it on TV, but nothing compares to being up close to all the action (well, most of the action — some of the concerts take place at various venues around the country). It's like having an early Christmas Eve at the country's tallest Christmas tree, celebrating with thousands of revelers and a star-studded lineup of performers.
Here's everything you need to know about the 86th annual celebration.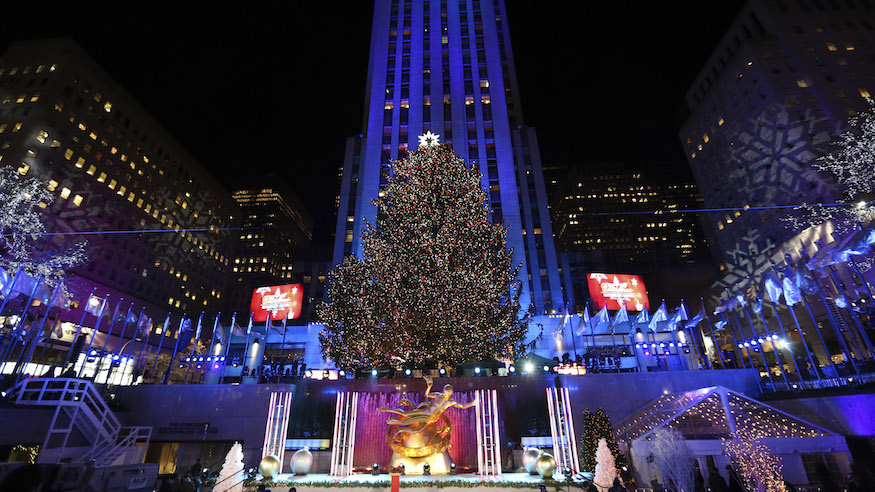 When is the 2018 Rockefeller Center Christmas tree lighting ceremony?
The Rockefeller Center Christmas tree will be lit on Wednesday, Nov. 28 in a nationally broadcast ceremony from 7-10 p.m., with the switch to turn on the twinkling lights being flipped at 9:33 p.m. The 86th annual celebration is packed with celebrity guests and performances by the biggest acts in pop, R&B and country music.
Alas, you'll have to arrive early to catch the show. The tree is located between 49th and 50th streets and Fifth and Sixth avenues, with the stage for performances set up inside the movie-famous Rockefeller Center ice rink. This means unless you get a spot along the promenade surrounding it you won't get to see the musical acts, though the sound carries throughout the plaza. But you're there for the ambiance anyway and possibly some holiday shopping, maybe at the new FAO Schwarz toy store?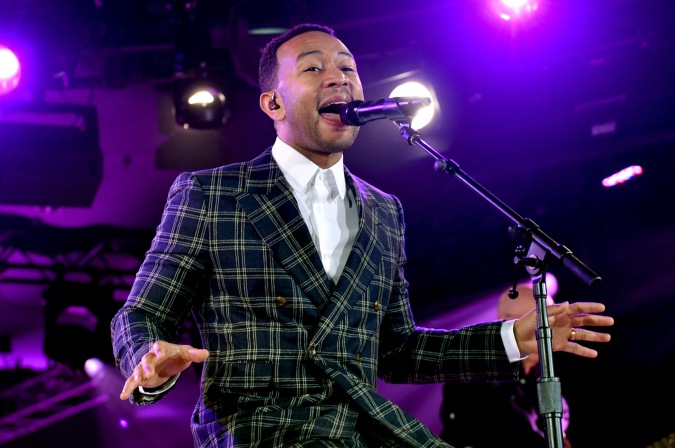 Who's performing at the 2018 Rockefeller Center Christmas tree lighting ceremony?
Bringing the jingle bell rock to the Rockefeller Center tree lighting ceremony in 2018 will be John Legend (who just released a Christmas album), acapella sensation Pentatonix, Tony Bennett, Diana Krall, disco queen Diana Ross, country singer-songwriter Brett Eldredge, America's Got Talent winner Darci Lynne Farmer, national treasure Martina McBride, country singer Kellie Pickler, British R&B artist Ella Mai, the New York City Ballet, Rob Thomas and the Radio City Rockettes.
Comedian Howie Mandel will also be in the mix somehow, but you'll have to watch the ceremony to find out.
How to watch the 2018 Rockefeller Center Christmas tree lighting at home
If we haven't convinced you to brave the cold, NBC will be airing the ceremony from 8-10 p.m. The first hour of the ceremony will also air in New York and other select cities, so check your local NBC schedule. 
Everything you need to know about the Rockefeller Center Christmas Tree 2018
This year's Rockefeller Center Christmas Tree is a 72-foot-tall Norway spruce donated by Shirley Figueroa and Lissette Gutierrez of Wallkill in upstate New York. It'll be decorated with 50,000 energy-efficient LED lights and a spectacular new topper: a 9-foot-wide star glittering with over 3 million Swarovski crystals, designed by architect Daniel Libeskind.
After the ceremony, the tree will be illuminated daily from 5:30 a.m.-11:30 p.m. — except on Christmas Day, when it will shine for a full 24 hours — through Jan. 6, 2019, and until 9 p.m. on Jan. 7, 2019. The tree also has an unofficial Twitter account, like every good New York celebrity.