These violent delights have violent ends: Westworld is coming back for a second season this Sunday, April 22. To get you ready for it, here's a refresh on the most important characters in the park. If you're not sure who's who, here's how to identify the hosts and humans of Westworld. 
Dolores (Evan Rachel Wood)
Host. One of Westworld's first hosts who has realized the true nature of the park — and she's out for revenge. Also known by her blood-thirsty altergo, Wyatt.
Charlotte (Tessa Thompson)
Human. The executive director of Delos and Westworld's board, intent on getting the park back on track.
Bernard (Jeffrey Wright)
Host. Programmer and Head of Behavior at Westworld. At the end of the first season, Bernard is revealed to be a host made in Arnold's image. More about him in a bit.
Arnold (Jeffrey Wright)
Human. The long gone Arnold was the co-creator of the park. He often appears in flashbacks and had a close relationship with Dolores.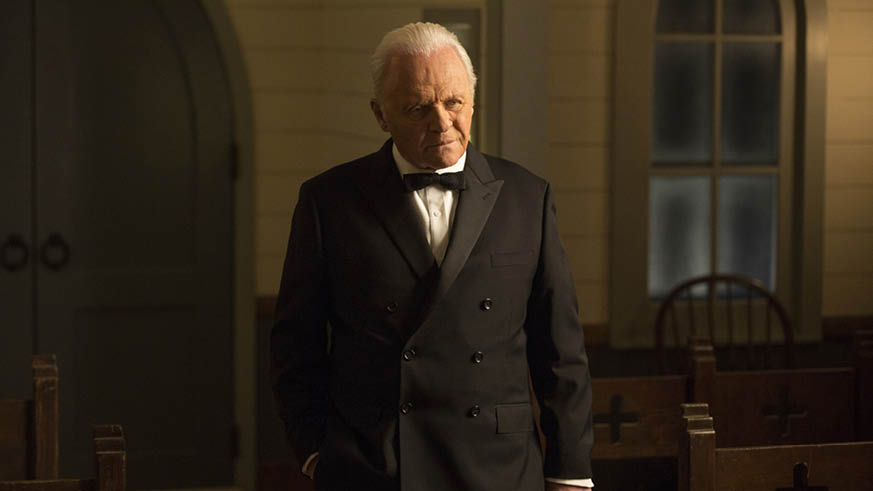 Dr. Ford (Anthony Hopkins)
Human. The now-dead creator of the park who is responsible for all this mess, frankly.
Hector (Rodrigo Santoro)
Host. The head of a gang of dangerous outlaws who appears to be enamored with Maeve — despite his coding.
The Man in Black (Ed Harris)/William (Jimmi Simpson)
Human. A classic bad dude, The Man in Black was revealed to be William in a later timeline last season. He's ready to play Ford's game, and he'll go to great lengths to finish it.
Maeve (Thandie Newton)
Host. Former madam at Mariposa. In season two, she travels through the park in search of her daughter.
Lee (Simon Quarterman)
Human. The head-writer and — pardon our French — resident a–hole of Westworld, Lee is responsible for all of the narratives at the park.
Teddy (James Marsden)
Host. A handsome transient who longs for a simpler life — one with Dolores at the center. Let's see if he can handle her at her most vengeful.