Bad news: The last weekend of summer is almost here (how's that bucket list going?) Good news: The 2018 edition of our annual guide to the best things to do on Labor Day Weekend in NYC is here. It may be unofficial — the calendar says summer technically lasts until Sept. 22 — but you know the fun is over after this last long halcyon weekend.
Here are 17 fun things to do in NYC on Labor Day Weekend 2018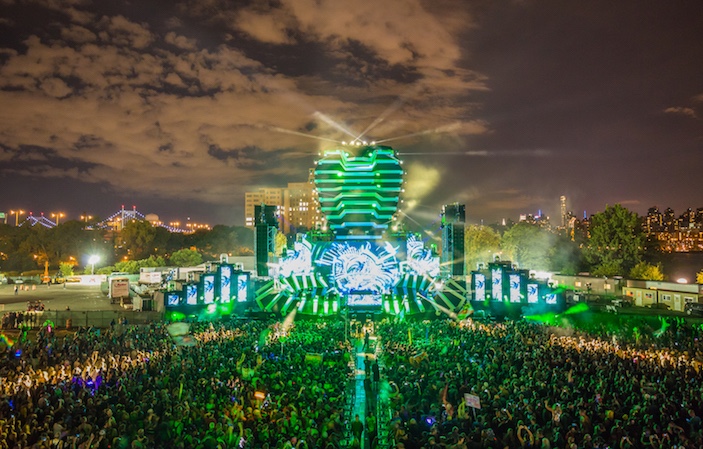 Watch fireworks on the beach
What's a holiday without fireworks? Head to Coney Island for the final night of its Friday fireworks show. Whether you make an afternoon of it on the Boardwalk and riding the rides or hit up the New York Aquarium's last late Summer Friday to watch from its new rooftop deck, find a good view of the beach by 9:30 p.m. to enjoy the show.
Be one of the animals at Electric Zoo
The last outdoor music festival of the season takes over Randall's Island from Friday through Sunday. Electric Zoo has all the EDM beats you can handle headlined by Marshmello, Martin Garrix and Tiesto. Check out the new 6 Pointz stage featuring all New York acts. Aug. 31-Sept. 2, $89.99+, electriczoofestival.com
The most fun you can have at a funeral
Among the stranger things that happened this summer is Please Party Thank You, an interactive theater meets scavenger hunt meets dance party where you hunted for clues, made tinfoil hats and generally had a lot of nerdy fun. Their next themed night of zany fun is called A Death Well Died going down this Friday. $50, 38 W. 39th St., futureproof.site
Take a vacation to the tropics
Feel like you've taken a flight to a tropical destination on Saturday by heading to Surf City in Jersey City. Dig your toes into the real sand at this riverside bar that looks like it was lifted off the beaches of an island, with frozen drink machines cranking out all your favorite cocktails and a special all-lobster menu launching Aug. 31 with 10 different dishes, from lobster tacos to lobster thermidor. 11 Marin Boulevard, surfcitybar.com
Browse art in the park
Labor Day Weekend kicks off the 88th annual Washington Square Outdoor Art Exhibit's fall show, which began when an artist you may have heard of — Jackson Pollock ring a bell? — brought a few paintings from his Greenwich Village studio to sell when he found himself short on rent in 1931. Now, nearly 100 artists and craft artisans in media from paint to glass to fiber set up booths along the sidewalks of Washington Square Park. Sept. 1-3 (also Sept. 8-9), University Place between East 13th St. and Waverly Place, noon to 6 p.m. wsoae.org
Flip your wig at Pier 17
The iconic drag festival that started in Tompkins Square Park in the mid-'80s but fizzled out around 2001 has found new life on Lower Manhattan's Pier 17 this Saturday. Wigstock heads downtown starring Lady Bunny and Neil Patrick Harris, with dozens of drag queens putting on the liveliest and most colorful showcase you'll find anywhere this weekend. Sept. 1, 3 p.m., $95 and up, ticketmaster.com
Splurge on an aged sushi tasting menu
Master chef Akifumi Sakagami behind the country's only Japanese restaurant with two Michelin stars, Sushi Ginza Onodera, is in town this week through Labor Day, so it's a great time to splurge on the restaurant's Edomae sushi of aged fish. Closed on Sunday,  461 Fifth Ave., sushiginzaonoderanewyork.com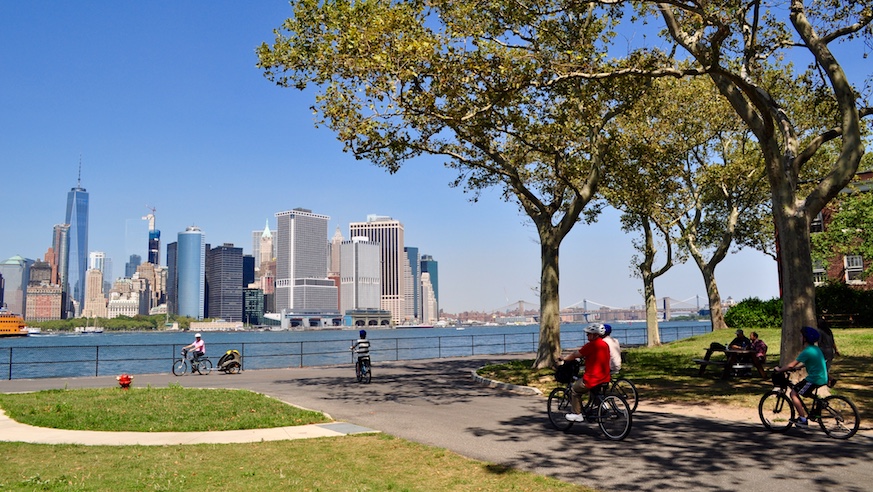 An all-day, late-night party on Governors Island
This is the last late Saturday night on Governors Island, with ferries until 11 p.m. It's also the first day of 4Heads, the city's largest indie art fair, where artists got a room within one of the historic homes on Colonels Row to display their works. The two-day NYC Unicycle Festival also kicks off Saturday with free races, stunts and, yes, a chance to try it for yourself. The island is also open until 7 p.m. on Labor Day.
A pig roast with an open bar
Lower East Side clubstaurant Vandal is throwing open the doors of its patio on Sunday starting at 2 p.m. with live music, an open bar of specialty cocktails like the Bacon Old Fashioned and Frozen Bourbon-Peach-Sweet Tea and all-you-can-eat roasted pig, corn on the cob, feta watermelon salad, macaroni & cheese, and more. $75, Sept. 2, 2-7 p.m., 199 Bowery, vandalnewyork.com
A clam bake and upstate apples  
Brooklyn Cider House is throwing a clambake on its patio with live music by Underground Horns. Your ticket gets you a platter of shrimp, clams, mussels, calamari, corn and potatoes, plus a 5-pound bag of early-season apples from the restaurant's Twin Star orchard in upstate New York. Sept. 2, 2-5 p.m., 1100 Flushing Ave., Bushwick, $27-$32, brooklynciderhouse.com
Don't spill your tiki drinks while dancing
There's nothing that says Summer 2018 more than tiki drinks, which is exactly what you'll find in the spacious backyard of Williamsburg bar The Well during the Tiki Disco dance party. DJs Eli Escobar, Andy Pry and Lloydski bring the beats under a giant disco ball along with cookout food and plenty of good vibes. Sept. 2, must be 21+, 272 Meserole St., $10, tikidisco.com
Groove to the beats of Brazil
Brazilian music, dancing and food take over 25 blocks of Midtown on Sunday for the second largest celebration of all things Brazil outside of Carnival. Wear green and yellow to get in the spirit on Sunday for an all-day party expected to draw over a million people for free concerts by musicians flying in for the fest, with tons of activities and booths from 42nd Street to Central Park along Sixth Avenue. 11 a.m.-6 p.m., stage at 43rd Street, free, brazilianday.com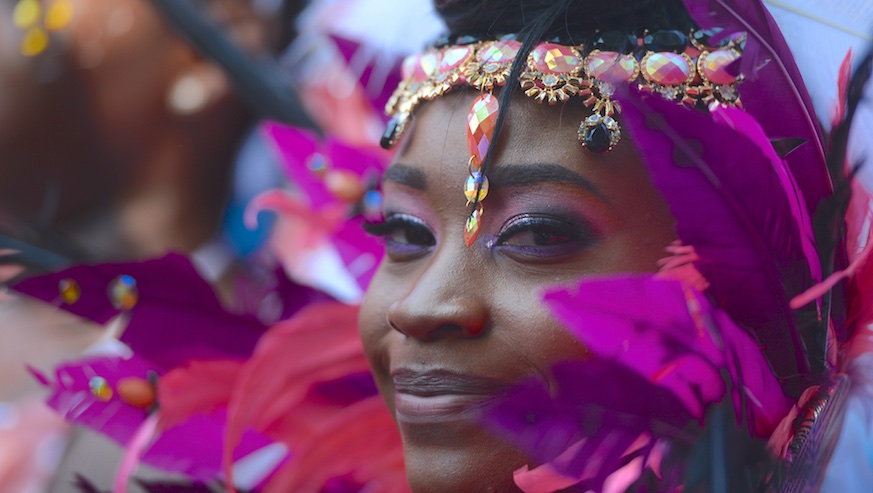 Join two parades through Brooklyn
The annual march for workers' rights isn't until Sept. 8, but there are two other parades on Monday. For the early birds there is J'Ouvert, which marks the emancipation of Trinidadian slaves, from 6-11 a.m. along Flatbush, Empire and Nostrand avenues. Starting right afterward is the epic West Indian Day Parade, which kicks off at 11 a.m. and runs until 6 p.m. along Eastern Parkway in Crown Heights from Schenectady Avenue to Grand Army Plaza, then continues along Flatbush Avenue.
Say hello, sailor to a Love Boat brunch
Brunch party spot Bagatelle will bring the Love Boat on shore with a nautical-themed blowout all day on Monday (in case you sleep in from partying all weekend). You might find yourself dancing on one of its notorious banquettes courtesy of a live DJ — who doubles as your cruise director — between sips of bellinis and bites of avocado tartine. Sept. 3, 11:30 a.m.-6 p.m., 1 Little W. 12th St., bagatellenyc.com
Free barbecue and bocce
Strapped for cash? Nowadays has enough backyard to welcome everyone who wants in on their free Labor Day barbecue going on from noon to midnight. They'll make the ribs, and there's free rounds of bocce, too. 56-06 Cooper Ave., Brooklyn, nowadays.nyc
Something for everyone in Prospect Park
Make Labor Day a chance to explore Prospect Park with activities for all ages. For families, there are mostly free activities from noon to 4 p.m. at the Audubon Center including animal talks, old-fashioned games like potato sack racing starting at 2 p.m. and a nature tour at 3 p.m. If you don't mind doing a little work on Labor Day, volunteers are needed to give the Vale of Cashmere and the Rose Garden a little spruce from 10 a.m.-2 p.m. prospectpark.org
Welcome back to Jurassic Park
Kick it old school at Videology Bar & Cinema with back-to-back boozy screenings of the original Jurassic Park — sorry Chris Pratt, but you're no Sam Neill. Tickets are $20 and include one coconut-lime Jello shot for when your island vacation goes wrong and you "need a dash of liquid courage," plus $2 off at any drink at the bar. Sept. 3, 3 & 8:45 p.m., 308 Bedford Ave., Brooklyn