To booze or not to booze? For these celebrities, it's the latter. Some of them have never touched the stuff, while others abstain after bad experiences and battling addiction. In celebration of a serious hangover, we present you with 13 sober celebrities. Who knows? Maybe they'll inspire you to put down the bottle, too.
Kim Kardashian
Sure, Kardashian might shill booze on her Instagram, but in real life she stays away from the hard stuff. "I do not drink alcohol at all," she told People. "My sisters drink, so when they get a little crazy, I am there to pull them down."
Eva Mendes
Ryan Gosling's better half reportedly entered rehab in 2008 — and has been sober ever since.
Gillian Jacobs
The "Love" star once revealed on Jimmy Kimmel Live that she had never had a drink in her life — and she doesn't plan to, either.
Brad Pitt
Remember when Angelina's ex waxed poetic about getting sober and discovering Frank Ocean? "I stopped everything except boozing when I started my family. But even this last year, you know — things I wasn't dealing with. I was boozing too much. It's just become a problem."
Blake Lively
Lively has never been a drinker. Instead she prefers blissing out on her picturesque, Instagram-worthy lifestyle. "I don't drink. I've never tried a drug," she told Allure in 2012. "It's not like I decided on these strict lifestyle choices and I'm enforcing them. It's just something that I genuinely don't have a desire for."
Jennifer Hudson
In 2013, the "Dream Girl" told Chelsea Handler, "I've never had a drink in my life."
Jennifer Lopez
The multi-hyphenate celeb told InStyle in 2003 that she stays away from drinking and smoking because "I think that ruins your skin." Fair enough! She looks great.
Natalie Portman
The "Annihilation" star is all about that sober lifestyle. "I didn't really go to high school parties, and yeah, I didn't touch pot till I was in my 20s," she told Marie Claire. "I didn't get flat-out drunk until I went to college. But I think that's a good thing in many ways."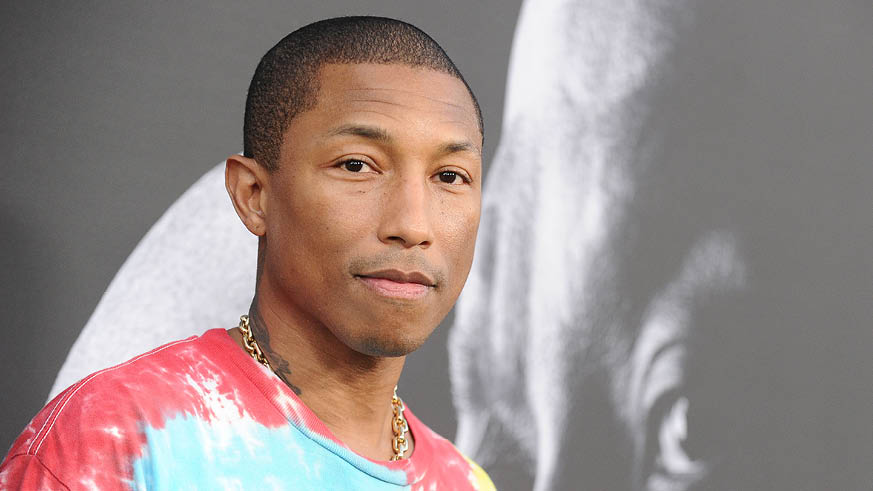 Pharrell Williams
Williams is a longtime teetotaler. In 2004, he told Paper Magazine, "Everybody else can do what they want, but that stuff isn't for me."
Jim Carrey
The funny dude takes substance abuse very seriously. "I rarely drink coffee," he told CBS News. "I'm very serious about 'no alcohol, no drugs.' Life is too beautiful."
Kendrick Lamar
In 2013, the rapper tod GQ that he doesn't drink or do drugs.
Sarah Silverman
When it comes to booze, Silverman's guts just can't take it. "I don't drink because it gives me a stomachache," the comedian explained at the 2014 Emmys. "I try all the time — it looks good and I feel like I would have fun being drunk, but I have a Jewish stomach."
Bradley Cooper
The "American Sniper" actor gave up drinking and drugs when he was 29. "I don't drink or do drugs at all anymore," he told the Hollywood Reporter in 2012. "Being sober helps a great deal."
Tyra Banks
The America's Next Top Model star reportedly told her fans that she lacks the addictive personality required to enjoy booze. "I've never had any drugs, and I had a little taste of alcohol when I was 12 years old, but that's about it."
Gerard Butler
Butler opened up to Us Weekly in 2012 about his decision to get sober, saying, "I think, on a basic level, I have a pretty addictive personality."
Kristin Davis
The Sex and the City star talked sobriety with Marie Claire U.K. "I realized it was not going to end well. I got into the acting program, it was very challenging, I was hungover and I wasn't doing so well in my classes," she told the magazine. "I thought, 'Do you know what? It's going to be one or the other. I can't really have both.'"
Christina Ricci
In 2008, the actress opened up about drinking — or her lack thereof — telling Blackbook, "I went through a normal kind of late teens, early 20s drinking — but it was a choice I made, because I didn't think it was very good for my life."
Naomi Campbell
In 2013, the supermodel told Life & Style "I gave up drinking alcohol … Not drinking makes me a lot happier."
Chrissy Teigen
Teigen told Cosmopolitan, "I used to think it was kind of nutty to have to go totally sober, but now I get it. I don't want to be that person. I have to fix myself."
Ewan McGregor
In 2012, the Scottish actor noted to the Daily Mail that he was "a maniac on the booze," but he only remembers it "fondly" — until one night. "I came to my senses when something in my brain went, 'What are you doing?'"
Demi Lovato
In March 2018, Lovato celebrated six years of sobriety. "So grateful for another year of joy, health and happiness," she wrote on Twitter. "It IS possible."
All images courtesy of Getty.