The new season of "Dancing With the Stars" is set to debut on April 30 with one infamous Olympian competing for the mirrorball trophy. And in the stands? Tonya Harding's husband, Joseph Jens Price, will be there cheering her on.
The Washington man isn't as well known as Harding's first husband, Jeff Gillooly, though it seems like Harding prefers it that way.
Who is Tonya Harding's husband?
It seems like the third time's the charm for Harding. She met Price in 2010, according to a New York Times profile. The heating and air-conditioning installation technician was singing the Jerry Lee Lewis classic "Great Balls of Fire" during karaoke night.
And Harding was sold.
"I'm going, 'Damn, he's got beautiful eyes'," she said of Price. "I mean the eyes are the center to your soul, okay? You might have a nice butt, but I want to see the eyes."
Tonya Harding's husband didn't propose, she did
It only a few weeks for Harding and Price to get engaged, but it was the former figure skater who proposed, not him. A few weeks later she got pregnant with her first child, Gordon.
Harding — who now goes by Tonya Price — was 40 when Gordon was born. She told Inside Edition that the six-year-old is "the most wonderful thing in the world," adding that she "couldn't imagine my world without him."
Harding added to the program that she'll eventually tell Gordon about her past. "My son will know who his mom is and who his dad is when the time is right," and added that she won't try to avoid talking about the controversy. "Why would I?"
Price loves her 'redneck' side
Tonya Harding's husband doesn't care about her past — in fact, he likes that she's not perfect.
"She's kind, she loving, she's a little rough around the edges," he told Inside Edition. "She's a redneck, but she's my redneck."
Tonya Harding's husband is her third
Harding was first married to Gillooly, the mastermind behind the attack against her ice skating rival, Nancy Kerrigan, before the 1994 Winter Olympics. A second marriage to IT worker Michael Smith only last a year.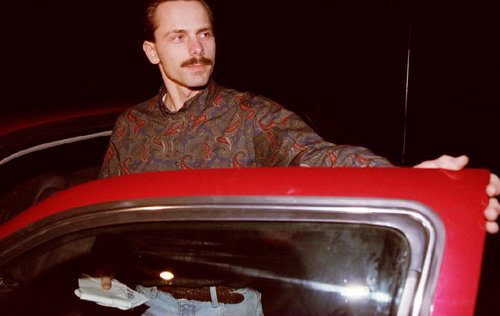 But her marriage to Price is going strong and they live a quiet life together as a family in Puyallup, Washington.
So, where is Jeff Gillooly now? He doesn't exist anymore. Gillooly changed his name after his 1995 release from prison and, according to one report, goes by Jeff Stone and lives near Portland, Oregon. Sebastian Stan, who played Gillooly in the recent movie "I, Tonya," said he could tell that the first Mr. Tonya Harding did care for her.
"I really walked away believing that he really loved her," Stan said.