Many people consider either Orlando or Miami as Florida's biggest tourist destination. But if waiting in long lines for theme park rides at Disney and the overstimulation of Miami's nightlife is not for you, you may want to consider St. Augustine for your next trip to the Sunshine State. This city has a lot to offer — here are five great things to do in St. Augustine, Florida.
5 Great things to do in St. Augustine, Florida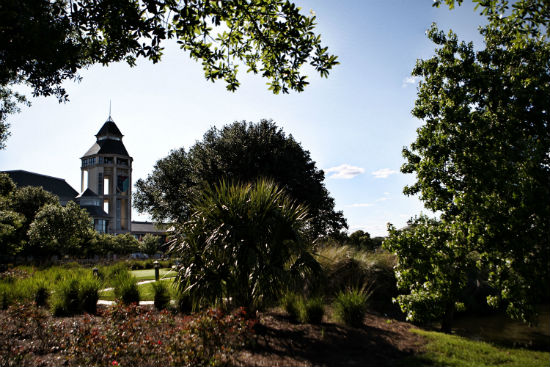 [Photo Credit: Getty Images]
The St. Augustine Pirate and Treasure Museum
This swashbuckling museum transports guests back to a time when some of our nation's most notorious pirates wreaked havoc on the high seas. Planning a tour at the Pirate and Treasure Museum is a great option for taking both your family and friends on an educational journey back 300 years to the Golden Age of Piracy. Yarghhh!
For tickets and tour info, visit: thepiratemuseum.com/
St. Augustine's Colonial Quarter
Founded in 1565 by Spanish explorers, St. Augustine is known as our country's oldest city. You can get a big slice of the city's history in the impossibly charming Colonial Quarter. By taking a Colonial Experience: Living History Tour, you will see re-creations of a simpler time with blacksmith and musket demonstrations. The Colonial Quarter is located on the popular pedestrian-only St. George Street, lined with restaurants, shops, and historic buildings.   
For group tours, call: 904-342-2865.
The World Golf Hall of Fame in St. Augustine
You know, it takes a lot to book and plan a vacation. So why not give Dad a day to learn a little golfing history on this trip? At the World Golf Hall of Fame, he'll be able to test his skills at an 18-hole outdoor putting course as well as explore some of the world's most renowned courses with the Hall of Fame's interactive Golf Simulator. Once he's done that, he can check out the Hall's member locker room, including clubs and artifacts from 22 different Hall of Famers.
For tickets, visit: worldgolfhalloffame.org.
San Sebastian Winery
If you need to unwind after a long day of soaking up the sights, you can soak up some fantastic wine and live music at the San Sebastian Winery. Located on King Street, this award-winning winery is the perfect spot if you are looking for the sip-after-sip wine tasting experience or just to simply chill out to some live jazz with a glass of red or white.
For tasting information and music schedule, visit: sansebastianwinery.com.
Don't forget about the beach!
It's easy to get wrapped up in all of the great touristy activities that St. Augustine has to offer. But you should keep in mind that it is also home to some of the most pristine beaches in the entire state. So lather up with some suntan lotion, grab that book you've been meaning to read and carve out some time for some serious UV ray therapy by the ocean. It's your vacation. You deserved this.