Marvel fans should be squirming in their seats by now because the Agents of SHIELD season 5 release date is upon us after a long wait.
The ABC series, which is about to break through the 100 episode benchmark, might have seen season low viewings at the end of season 4, but fans of Agents of SHIELD can probably expect more out of the Marvel creation if viewership holds.
What to expect from Agents of SHIELD season 5
Fans of the sometimes fantastical show can expect a lot on the Agents of SHIELD season 5 release date. You're going to be rewarded for all that waiting with a two-hour Agents of SHIELD season 5 premiere, which sees the cast in space. "Orientation," as the episode is named, has an official description already out: "Coulson and the team find themselves stranded on a mysterious ship in outer space, and that's just the beginning of the nightmare to come." Biting your nails yet?
Luckily for fans who fell behind, there isn't much to catch you up on from season 4 that you need to know going into the Agents of SHIELD season 5 release date. While last season saw plenty of twists and turns that are becoming a signature of the series — including robots, demons and even computer prisons — all you really need to know is that Agent Coulson and the crew were out celebrating having saved the world with the help of Ghost Rider when something fishy happened.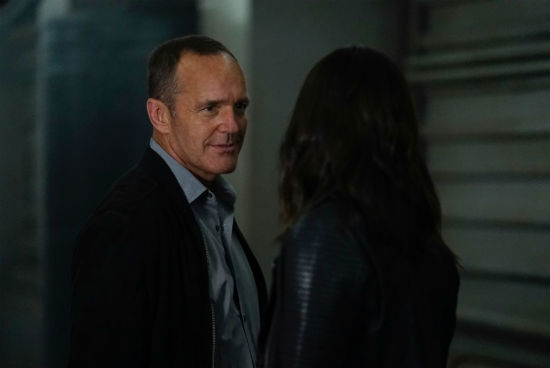 Is it coming back to you now? They were all out at a bar when they encountered a strange man and his squad and then, suddenly, they were very, very far from home. They found themselves aboard a ship in deep space. How they got there, and for what reason, is what they'll have to work together to figure out. As well as, you know, how to get back home. Minor hurdle, right?
What about the Agents of SHIELD season 5 cast?
You'll be welcoming four new faces to the series this season, thanks to Marvel. Jeff Ward has been cast has Deke, "the ultimate survivor and rogueish scavenger." You'll see Eve Harlow play the role of Tess, Coy Stewart as Flint and Pruitt Taylor Vince bringing life to the character Grill.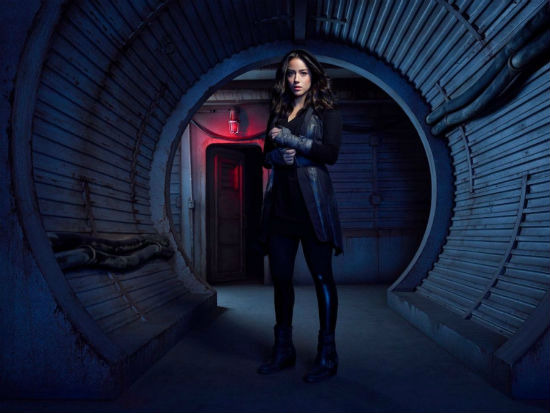 You'll also be seeing a friendly face return to the show: Lance Hunter will be returning to the show as Nick Blood after having left after season 3 for the Agents of SHIELD spin-off that never really took off. Don't get too attached, though, as it's unclear how long his character will be in the show this go-round.
Dove Cameron, of Descendants fame, will also grace the cast list this season, though her role has yet to be identified. The blonde starlet made the announcement through an Instagram post that features Clark Gregg. Check out the post that (kind of sort of) announces her new role in Agents of SHIELD season 5 below:
Watch the Agents of SHIELD season 5 trailer below
In case you're OK with torturing yourself a little before the official Agents of SHIELD season 5 release date, check out the trailer below. But be warned that, as of publication time, you're going to have to wait more than 24 hours to (potentially) get answers to any burning questions the trailer provokes.
So, when is the Agents of SHIELD season 5 release date?
Tune into ABC on Friday, December 1 for a two-hour long Agents of SHIELD season 5 premiere that kicks off starting at 8 p.m. EST.