One day a year, "eating your greens" means something very different. Green beer will be everywhere, of course, but we also found some on-theme food and drinks for the St. Patrick's Day weekend in NYC (and check out our full list of the best things to do on St. Patrick's Day weekend, too!)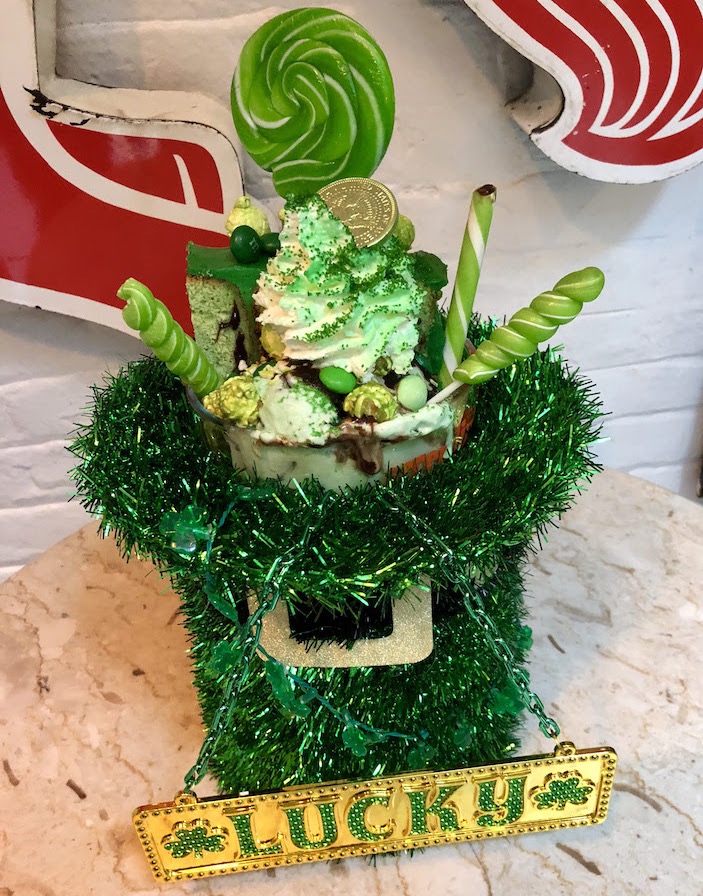 Luck of the Irish Super Sundae
For St. Patrick's Day, the home of the Frrrozen Hot Chocolate Serendipity 3 has gathered every green thing in its pantries for the Luck of the Irish Super Sundae. A slice of green velvet cake and a giant scoop of mint chocolate chip ice cream are crammed into a goblet then topped with hot fudge, a green lollipop, green mint chocolate M&M's, green apple popcorn, green twist lollipops and crushed green candy and green whipped cream ($19.95). Those feeling lucky should definitely head here: Every sundae also comes with a card for a chance at prizes like Serendipity 3 swag and gift cards. 225 E. 60th St.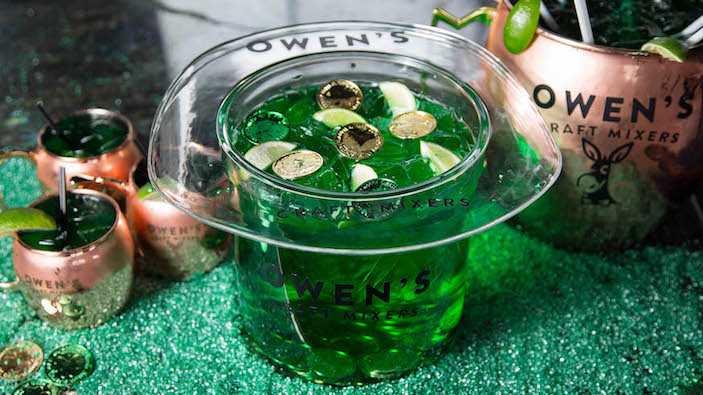 Pot of Gold
Not into whiskey or beer? PHD Rooftop Lounge's 10-pound Mega Moscow Mule cocktail is getting a festive makeover as the enormous Pot of Gold, a 192-ounce concoction  for $100. Or opt for the only half as crazy Leprechaun Hat (100 oz., $45), or the individually portioned Patty's Mini Mule (16 oz., $10). If you order a Patty's between 2 and 5 p.m. on St. Patrick's Day and find a gold coin at the bottom, be ready to make some new friends: You'll get a free Leprechaun Hat cocktail. 355 W. 16th St.
Green shots on a rooftop
Starting at noon on St. Patrick's Day, Haven Rooftop (it's covered) will be doling out festive specials like green shots, $7 Guinness and The Shamrocker, an electric green concoction made with Midori and topped with prosecco. Not Irish, but it'll do the trick! 132 W. 47th St.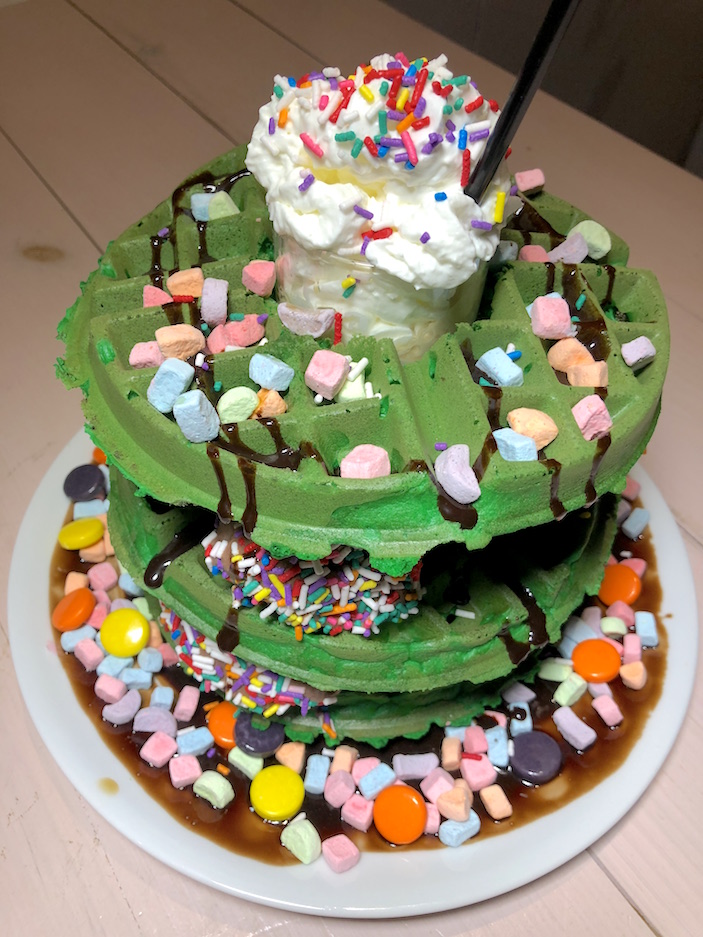 The Lucky Leprechaun
Clinton Hall's three-tiered waffles are the dessert you eat as a main course. This weekend only, catch The Lucky Leprechaun: three green Belgian waffles (made with a stout-flavored batter) stuffed with scoops of chocolate ice cream, topped with mint chocolate syrup and served on a bed of candy and Lucky Charms marshmallows. Oh, and in the center is a pint glass filled with Irish coffee and whipped cream. The St. Pat's edition of the WTF Waffle is available at all three locations. clintonhallny.com
Shamrock Shindig
For an early taste of the seaside fun just around the corner, head to Coney Island Brewing's Shamrock Shindig. On their tented front patio, you'll find green tacos and hot dogs courtesy of Coney Shack paired with a couple of special brews: a take on Irish coffee that involves NY Honey Stout and a Sweet Potato Porter. Free entry, 1904 Surf Ave., Brooklyn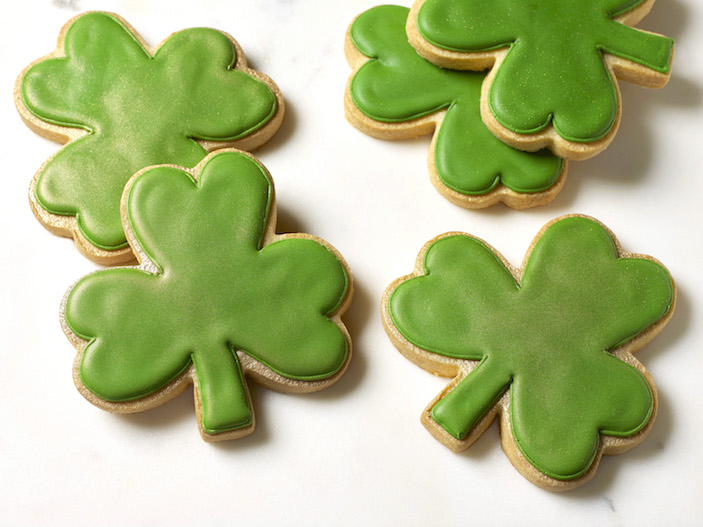 Shamrock Shortbread Cookies
Bakeries are another sure bet for green fun on St. Patrick's Day, but Bouchon Bakery has turned its entire display case green with treats like shamrock-shaped shortbread cookies (they're even dusted with gold), a stout-flavored cupcake with green cocoa butter topped with malt whipped cream, and a green-tinged chocolate-whiskey macaron. Two locations, bouchonbakery.com