The Amazon HQ2 in Queens deal may be off as the tech giant reconsiders coming to New York City amid a less-than-warm welcome from residents and politicians. 
Ever since Amazon announced it would set up its second headquarters in Long Island City, it's faced backlash from protestors and politicians along with intense scrutiny from city officials at hours-long hearings.
Now, the tech giant is reconsidering setting up shop here, the Washington Post reports.
The Post cites "two people familiar with the company's thinking," and says that Amazon's reasoning for pulling its HQ2 in Queens stems from that opposition it has faced.
Amazon HQ2 in Queens not a done deal
Amazon has not yet leased or purchased any office space, per the Post. At the second Amazon HQ2 New York City Council hearing, Council Member Jimmy Van Bramer specifically asked Amazon officials to confirm that it was not too late to late to call off the deal.
This week, State Sen. Michael Gianaris, who has been vocally against Amazon HQ2 in Queens, was tapped to serve on the Public Authorities Control Board, the New York Times reported. That board weighs in on financing and land use decisions and can completey block projects, like in 2005 when it rejected then-Mayor Michael Bloomberg's aim to build a Manhattan football stadium.
While Amazon's introduction to New York City has been marred by protests and criticisms (even with the flyers the company has been mailing to Queens residents), Virginia, where the other HQ2 is planned, has opened its arms to the tech giant.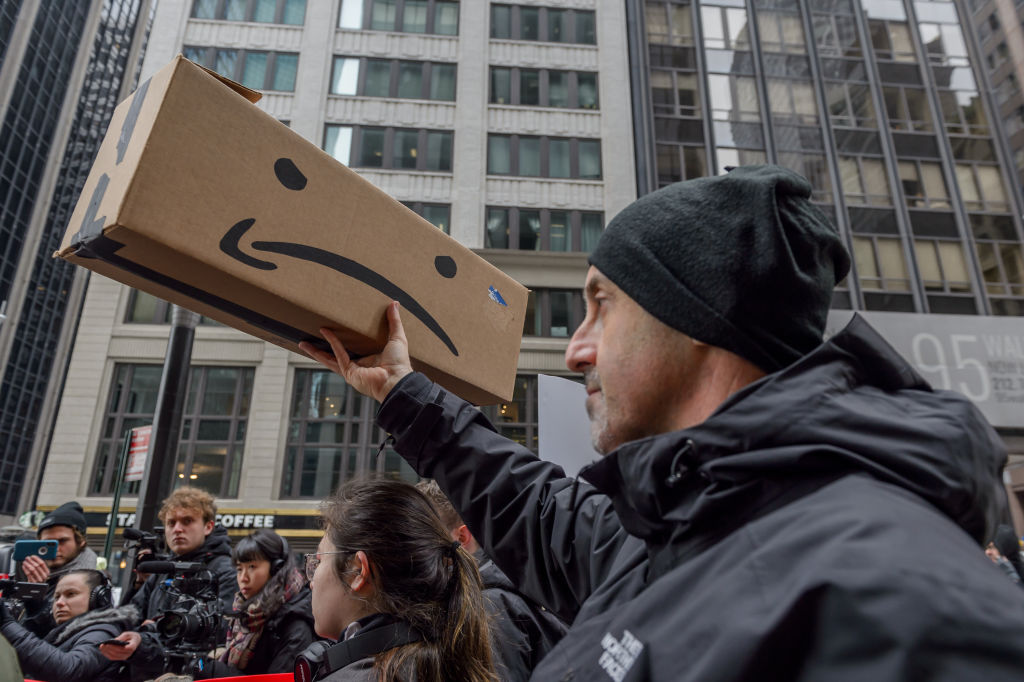 Virginia Gov. Ralph Northam this week authorized up to $750 million in state subsidies for the Arlington Amazon HQ2.
"The question is whether it's worth it if the politicians in New York don't want the project, especially with how people in Virginia and Nashville have been so welcoming," said one person familiar with the company's plans told the Post.