It seems like just a matter of time before Anthony Davis leaves the New Orleans Pelicans. 
And while he doesn't become an unrestricted free agent until the end of the 2020-21 season, there has been an overwhelming consensus that the 25-year-old will be traded within the next year as he has stated no intentions to work out a contract extension of any kind.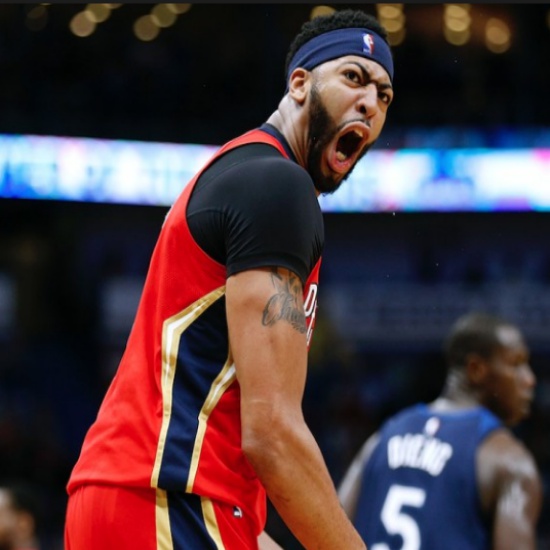 Since being taken No. 1 overall in the 2012 NBA Draft out of Kentucky, Davis has developed into one of the most dominant big men in the NBA. 
While he's led the league in blocks three times, his offensive game has steadily improved to an elite status as he's averaged a little over 28 points per game over the past two seasons. 
An unstoppable inside game has been much of the reason why his production has been as high as it's been, but a developing three-point game that saw him sink a career-best 55 three's last year is only adding to his star power. 
It is lining up the Pelicans for a significant return should they trade Davis, who was expected to put the New Orleans franchise on the map. Instead, Davis' individual star power has flourished while the Pelicans have made the playoffs just twice in the past six seasons. 
Who could land Anthony Davis?
In a loaded Western Conference, the Los Angeles Lakers made one of the biggest jumps toward contention this summer after signing LeBron James. 
One of the most storied franchises in league history was in the midst of a rebuild that came with a five-year playoff drought, one that is expected to end this year. James, alongside Lonzo Ball, Brandon Ingram and Kyle Kuzma, is not expected to be nearly enough to give the Golden State Warriors or Houston Rockets a run for their money in the Western Conference playoffs. 
But Davis could completely change the game. 
On ESPN's The Jump, former Boston Celtics star Paul Pierce believes that's exactly where the Pelicans will trade Davis. 
"If New Orleans doesn't play well this year, they're going to try and broker a trade to get him to Los Angeles," he said. 
While they made the playoffs last season, the departure of DeMarcus Cousins to the Warriors won't do much to help New Orleans repeat a run to the second round in 2018-19, which could lead them to deal Davis by February. 
It would cost a pretty penny, which could result in shipping Ingram to New Orleans, but it would be a small price to pay to bring a second elite player to join James in Los Angeles.