"Black Panther" has been a raving success — the public and critics alike have marveled at the Marvel production, praising it for its black superhero and predominantly black cast as well as its storyline regarding African culture and race identity.
"I understand the importance of representation," Michael B Jordan ("Killmonger" in the movie) told Metro in an exclusive interview last month. "You want to be able to identify with not just yourself but people you look like on screen who are these characters and these roles and larger than life heroic superheroes."
According to new reports, the film's influence has spread across the entertainment industry to the world of animal adoption. "Black Panther" has allegedly caused an increase in the adoption of black cats, which are commonly believed to have a hard time finding forever homes due to their connotation with bad luck.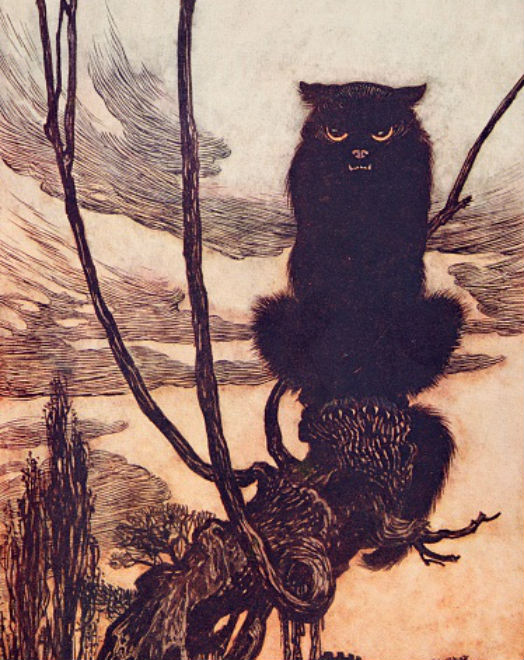 This all comes from social media, as BuzzFeed reported on Tuesday that a Tumblr user from Durango, Colorado, revealed that her local shelters "went from having something like 50-60 black cats between them to having NONE, because they've all been adopted out and named after the ["Black Panther"] characters." You can read the full post here.
this is the softest thing to come out of #blackpanther oh my god pic.twitter.com/uUW7hcpWvD

— Klaudia Amenábar "Bite My Shiny Metal Ass, NRA" (@kaludiasays) February 26, 2018
BuzzFeed also noted that one adoption agency in Texas even offered free "Black Panther" movie tickets to people who adopted black cats through them. But Sandra Laird, the director of community adoption events for this agency, Operation Kindness, told the Dallas Observer that it wasn't organized because black cat adoptions are uncommon. 
"I don't think black cats are any harder to adopt than any other color," Laird said. "The issue is that black is a dominant color and there are more black cats being born than other colors. We get more black cats in the shelter."
What the ASPCA has to say about black cats
Jody Salbo, Director of Business Development at ASPCA Adoption Center, told Metro in a statement that the ASPCA hasn't seen an "increased interest in adoptions of, nor requests for, black cats as a result of the Black Panther film in New York City."
Salbo additionally called the "belief that black animals are less desired" a "widely held misconception," and the ASPCA has the research to prove it.
"This research shows no indication that black animals are less likely to be adopted or remain in shelters longer, nor that adopters are biased against certain coat colors," Salbo said. "In fact, year after year we have found black cats and dogs are adopted more than any other color of animal."
So why is this "myth" a common belief? Salbo says it's "likely the result of the total numbers of animals entering the shelter system. Our research shows generally more black dogs and cats enter the shelter system, making it appear that they are more at risk."
Meet some black cats inspired by T'Challa
The suspected correlation between black cat adoptions and "Black Panther" may not hold any truth to it, but we are seeing black cats named after the characters.
Cat adoption update: T'Challa in his new adopted home! Being treated like the king that he is! #blackpanther pic.twitter.com/vr0CM6Payr

— CK (@cmkinmia) February 22, 2018
This owner even went so far as to claim she's changing her cat's name.
Came home and renamed my cat, T'Challa! Having his details updated at the vet and everything!#thingsblackpanthermademedo #blackpanther #BlackPantherChallengeSA pic.twitter.com/rTyhJ8TCnC

— Kelly-Anne (@KellyAnne_Jo) February 17, 2018
And this user shared a picture of a black cat (whose name was not shared in the post) dressed as T'Challa.
The cat. Here. T challa from black panther pic.twitter.com/mdf2BTmUaB

— Sarada Uchiha (@FrhnaBhrddin_1) February 17, 2018
It does appear that people on Twitter are at least expressing their interest in adopting black cats. 
I want to adopt a black cat and name him T'Challa now #blackpanther

— namphuong van (@namphuong) February 18, 2018
I will have a black cat son named T'Challa before the end of the year!

Speak it into existence!

— abe. (@Im_Abe_Im) February 18, 2018
One user even claimed she wants to steal the neighbor's black cat and dub him T'Challa. (We do hope you decide to get your own!)
i have an urge to steal our neighbors black cat and name it t'challa

— snaek hoe (@beayooot) February 18, 2018