How do you know that it is time to make a change in your life? Furthermore, if you are presented with some sort of cosmic sign telling you that you need to make some changes — has your life veered too far in the wrong direction to ever truly course correct? Jay Morrison, the wildly successful CEO of the Tulsa Real Estate Fund, knows that it is tough beating the odds when the chips are stacked against you because he has to overcome a lifetime of trials and tribulations to reach the top.
A three-time felon and high school dropout, Morrison grew up in a poverty stricken household in northern New Jersey filled with ever looming threats of physical and emotional abuse. He may not have known at a young age what how he wanted his life to turn out, but what he did know was that he would do anything to improve his situation. So at the age of 15, he began to sell drugs on the streets.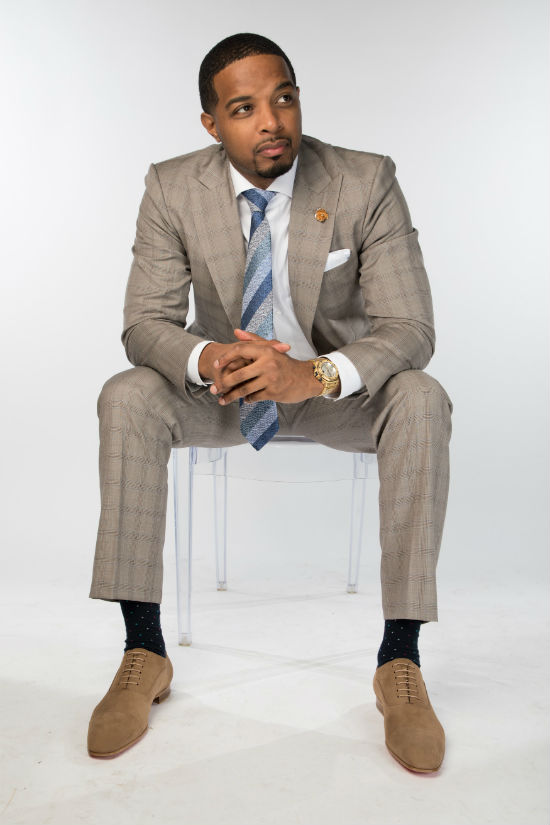 [Photo Credit: Jay Morrison]
"I grew up with an edge and a desire to make it out of my environment," Morrison remembers. "One of the closest things in my environment was the street corners. It's where we saw most guys become successful. You didn't see too many business men from where we were from."
Following down a path into the drug world led Morrison to three different felony arrests and was eventually sent to prison for three years to life at the age of 18. He was let out on parole after this third arrest and eventually found advice from a mentor, Pastor Antwon Thomas of Plainfield, N.J., who begged him to apply for a job with his wife who was a processor at a mortgage company. Morrison was hired as a loan officer and quickly found success. But it didn't last to long, as his first bump in the road in his newfound career sent him back out onto the  streets selling drugs.
Breaking the cycle of hustling drugs to hustling in the real estate business
Morrison was out on the streets early one morning when he finally had an epiphany that changed his life. "Where would I be when I was 30 years old?" he asked himself. All of his life he had looked up to guys on the corner as success stories and he had been born into a longline of drug dealers  — including his grandparents and even his mother. But now as a highschool dropout and three time felon, that story seemed like one that would never apply to his life.
"My mother sold drugs. That's how she paid for my first diapers! I come from that culture and I wanted to believe that one day I could make it in that world. For the first time, approaching 25 I had no more confidence in that plan working out for me," he says. "I asked myself what else can i do? And my challenge was to myself: Are you a hustler or a businessman or just a drug dealer? Because a hustler can sell anything. I reflected on what I knew other than drugs and the only other thing I kind of knew and had success in was mortgages and real estate."
After this proposing this question to himself at 5 a.m. on the corner of 10th Street Springfield Ave in northern N.J, he left the drug game for good to pursue his real estate career for real. Over the next decade, Morrison has become one of the biggest success stories in the real estate world and is now the CEO of the wildly success company, The Tulsa Real Estate Fund that helps everyday people invest money — as low as $600—  into properties that the fund manages in order to understand the power of owning property.
Morrison believes that anyone who has the pure ambition and knack for the hustle can turn their lives around and redirect their hunger just like he did.
"It was all ambition spawned out of my circumstances," he explains, "drugs was just one vehicle that I chose." Aside from his burgeoning business, Morrison has also started the Jay Morrison Academy  — an online real estate school and mentorship program offering affordable wealth management education —  and is motivational speaker who preaches the virtues of hustling in the real estate world over dealing drugs.