When you're being entranced by Brooklyn's sexiest dance troupe, you can't be expected to just sit in a regular theater seat.
Company XIV bring their sultry Baroque-styled splendor to productions that blend elements of ballet, burlesque, opera, aerial performance and more provocative arts. Ever seen an opera singer hit the high note while hanging from a hoop? You will at Théâtre XIV, their new home at 383 Troutman St. in Bushwick.
The space is five years in the dreaming, fundraising and making for founder Austin McCormick, who's crafted a setting that melds a theater with a nightclub, decorated in the troupe's sultry Baroque aesthetic.
"A lot of the performance is happening around the audience," he explains. "It's a fusion of what people might expect in a theater setting, but it's a little bit more of a nightlife environment."
Audiences enter the warehouse into the troupe's signature Baroque splendor, with gilded salon furniture as seating, including couches with champagne service for VIPs. "You're meant to lounge and watch the show."
There's a full bar with cocktails themed to the shows and a small list of "French nibbles," with the rule that they pair well with bubbly — his only rule for the menu.
"My main goal is the audience feels really taken care of and it's a generous experience," he says. "I find often that when I go things advertised as a sexy night out, it has a bit of that snobby or cooler-than-you thing, and that's definitely not something my company promotes.
"We're really about inclusivity and connecting with our pleasure as performers, and I think that really translates into the audience experience."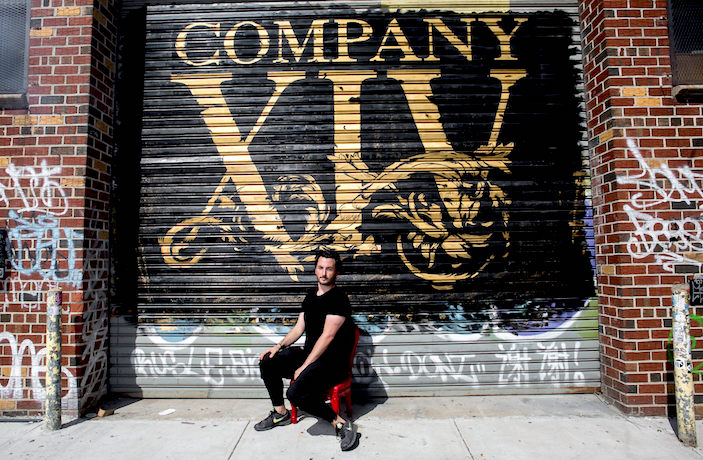 Everyone has a backstage pass
The immersive experience carries over onstage, too. "Everything that we do is pretty much in full view of the audience," says McCormick.
That was born out of necessity: Company XIV started out in a one-story warehouse space where they had no backstage area or even dressing rooms.
Since then, it's evolved into a signature element of the group. Guests at Théâtre XIV can watch performers get ready before the show, change costumes, raise and lower curtains and operate spotlights. "We really wanted to have that opulent, grand experience but also the dirty, grungy side of producing theater," he says.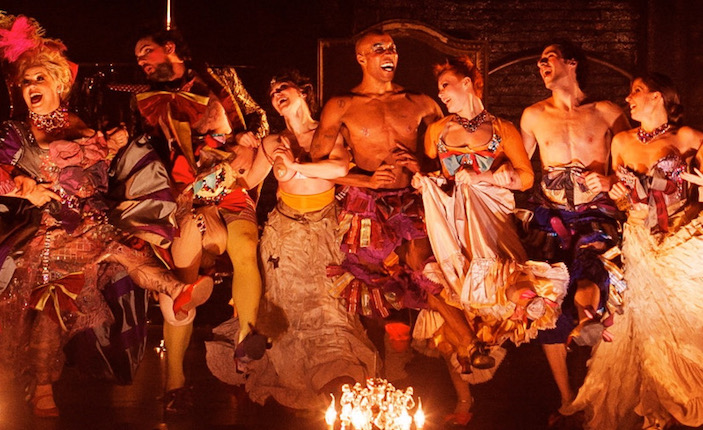 How they're taking Company XIV to the next level
For their first production, Company XIV is staging the only Nutcracker production in town that can be described as sexy.
Their lush, entrancing Nutcracker Rouge turns the classic tale into a coming-of-age story told through classical ballet, burlesque, opera and aerial dance, all tinged with a heady dose of uninhibited sexuality from pole dancing to BDSM — just to give you an idea of what a night with Company XIV is like.
In the past five years, they've kept performing Nutcracker Rouge and other shows at various venues around the city, but having their own space allows McCormick and his troupe more creative freedom.
Expect aerial acts to become more elaborate, including trapeze artists, and more surprises to come: "[Having a home] allows us to be more prepared, to be more risky and more creative, ultimately."
To support their work, Company XIV has introduced a new membership program with benefits like exclusive access to upcoming parties. To entice you, their first series will be a joint production with Dances of Vice themed to the seven deadly sins.
Nutcracker Rouge is open now through Jan. 14, 2018. Théâtre XIV is located at 383 Troutman St., Brooklyn. Tickets start at $65-$300.>