A Buffy The Vampire Slayer reboot is officially in the works with original series creator Joss Whedon taking the role of executive producer this time around.
There has been talk about rebooting the cult series for some time now by 20th Century Fox as well as a strong interest by fans to see it return to the air. With a new writer on board and a strong plan in place on how to bring Buffy The Vampire Slayer to this generation of viewers, the sci-fi series will see new life, according to THR.
Everything we know so far about the Buffy The Vampire Slayer reboot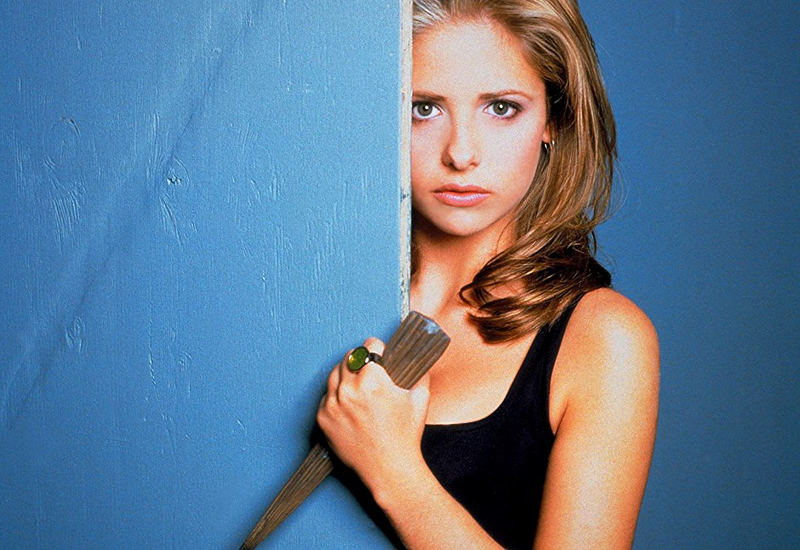 Monica Owusu-Breen, whose projects include Fringe, Revolution, and Midnight, Texas has been tapped as the new writer of the Buffy The Vampire Slayer reboot. Owusu-Breen and Whedon also worked together previously on the ABC series Agents of SHIELD.
Previously played by actress Sarah Michelle Gellar, the titular role will feature a black actress in the lead as Buffy, who slays evil forces with the help of her mentor Rupert Giles.
According to showrunners, the Buffy reboot will be "richly diverse" in its storytelling "and like the original, some aspects of the series could be seen as metaphors for issues facing us all today."
Alongside Joss Whedon, original executive producers Gail Berman, Joe Earley, Fran Kazui and Kaz Kazui are all on board the reboot that has been in talks since last year.
Whedon has been hesitant up until now to bring the series back, but it seems now that the right creators are in place he is willing to bring the former WB series back to TV.
 "I see a little bit of what I call monkey's paw in these reboots. You bring something back, and even if it's exactly as good as it was, the experience can't be. You've already experienced it, and part of what was great was going through it for the first time. You have to meet expectations and adjust it for the climate, which is not easy."
"Luckily most of my actors still look wonderful, but I'm not worried about them being creaky. I'm more worried about me being creaky as a storyteller. You don't want that feeling that you should have left before the encore."