We love cream cheese on bagels and cheesecake wouldn't exist without it, but the list pretty much ends there. Not for Becky Rosenthal, who's opening New York City's (and, likely, the world's) first-ever bakery featuring cream cheese in every bite.
"I realized cream cheese was a palette that had not been looked at in this light before," she says, sounding more like an artist than a baker.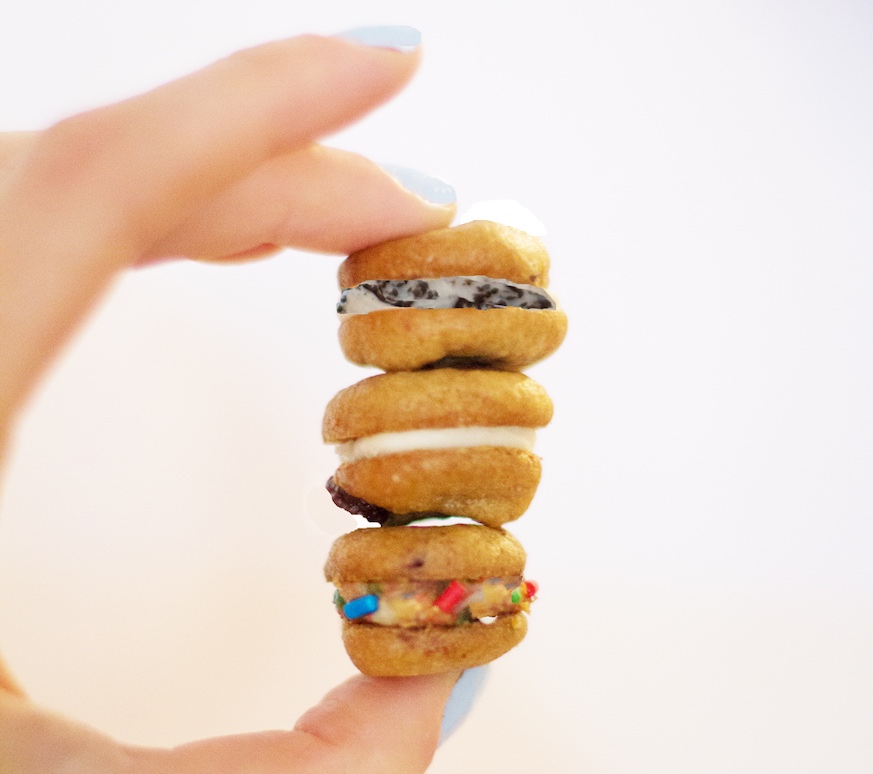 The all-cream cheese concept sprang from a late night craving, as many great food ideas do. Wanting something indulgent and quick, she "started playing around with ingredients," Rosenthal recalls. The resulting chocolate-covered whipped cream cheese balls — think a rich bonbon — became her signature dish and started her thinking: What else can cream cheese do?
Turns out so many things that on July 28, she's opening Becky's Bites at 122 E. Seventh St. in the East Village. Unlike more common ingredients like ricotta or heavy cream, cream cheese opens up a whole world of dessert possibility. "Cream cheese has the versatility of being a core ingredient for breakfast, for lunch, for a snack, for dessert," Rosenthal explains. "You can whip it, bake it, and use it in so many sweet and savory applications that the possibilities a really endless!"
The savory and sweet menu uses cream cheese made in the Hudson Valley and features bite-size options like cream cheese tarts and cookies sandwiched with cream cheese filling, as well as parfaits, her take on the '90s bag lunch classic Dunkaroos called Beckaroos and s'mores with graham crackers dipped in toasted marshmallow-chocolate chip cream cheese.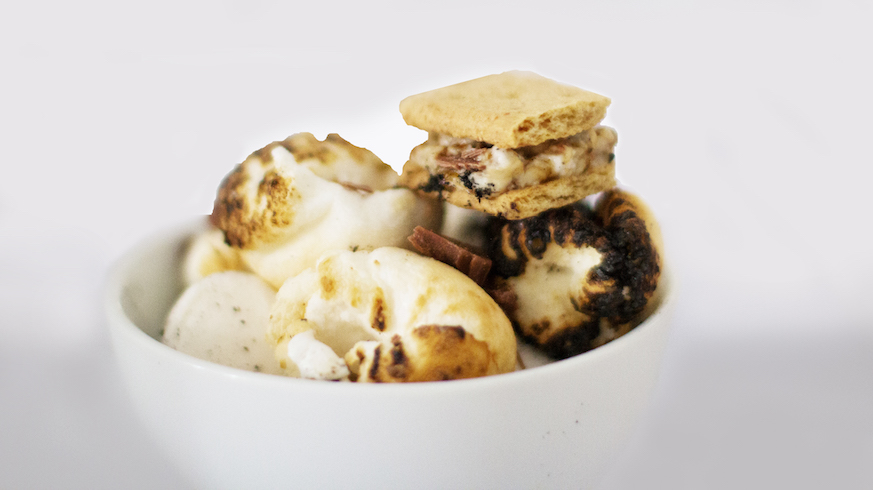 Because you can't have a shop dedicated to cream cheese without its natural pairing, Becky's will also serve bagels (and coffee). Its range of shmears read more like frosting though: cookies & cream, peanut butter, chocolate strawberry, Funfetti cake and a few seasonal flavors plus a flavor of the month.
And forget that it's summer — you should line up now for the hot chocolate topped with what must rank among the noblest achievements of food science: cream cheese whipped cream. "It's very light and fresh, but definitely has an indulgent hint of sweet cream cheese frosting," she says. "It enhances the whole hot chocolate experience."
The curious can watch the magic happen in the tiny shop's open kitchen. Becky's Bites is open daily, until midnight Thursday through Saturday. Note that there are no tables, so you'll have to get your treats to go.