Brand Ambassador Gabe Cardarella tells us about the limited-edition Dewar's 15 hitting shelves for the holiday season only.
Credit: Provided
You know the name: Dewar's Scotch whisky is one of the most ubiquitous in the world, and it was also one of the earliest brands to make waves in the United States in the early 1800s. For the first time since 2000, the popular liquor line is expanding its age category with Dewar's 15, which goes by "Monarch."
Brand ambassador Gabe Cardarella tells us that the name comes from the Sir Edwin Landseer's 1851 painting, "The Monarch of the Glen," which was acquired by John Dewar's and Sons in 1916 and went on to become a part of their advertising campaign.
Cardarella explains that the purpose of releasing Dewar's 15 is to "show people what this range is really capable of" by expanding upon the characteristics of the Dewar's 12 and 18. Created by master blender Stephanie Macleod, Dewar's 15 is the product of up to 40 whiskeys, primarily aged in former sherry and bourbon casks. They're all aged again together in oak casks. This "marrying process" merges the multifold characteristics of each participant whiskey. It's a delicate endeavor: "If it's aged too long, it's too aggressive, with the older whiskeys dominating the younger whiskeys," he says.
People may even prefer the unique notes of the 15 (including exotic flavors like coconut and pineapple) over the 18 (which is more buttery and toffee-flavored). "Just try it, you tell me if you like it," explains Cardarella of his stance toward determining what the "best" whiskey is for any individual. "Age is a good benchmark for price, but that's all."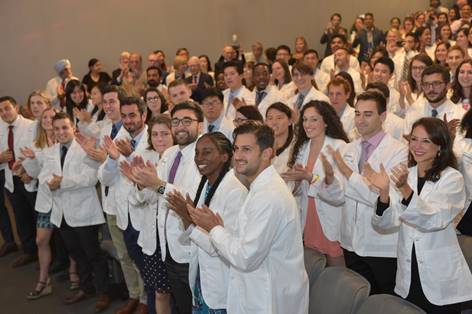 Dewar's 15 — aka Monarch — is on the shelves nationwide from Oct. 15 to Jan. 5.
Credit: Provided
That being said, the Dewar's 15 will be sold at a reasonable $45 per bottle. It's packaged in an elegant tin case bearing a "truth knot," representing the authenticity of the brand's 150-year heritage. The price is enticing, especially given that the Dewar's 15 will only be available on shelves through January (while most limited-release bottles are priced higher for their rarity). The Dewar's 15 will be here just long enough to exchange a few bottles during the holiday season.
But who is this bottle best suited for? Dewar's 15 is going to be the gift for anyone who loves to have something on their bar that no one else has seen yet, Cardarella tells us. It's especially good for starter collections, given its modest price point.
So if age isn't a reliable barometer of taste (older isn't necessarily better), and cost can't speak for quality (pricier isn't necessarily better), what other whiskey myths have we been getting wrong? Well, another one of Cardarella's tips is to ignore "single malt snobs" who think that a blended whiskey is an inferior product. Those who are stuck on the "old code" of whiskey imbibing are probably the first who would select the more intricate flavors of a blended malt in a blind tasting. "You don't have to talk about golf next to a fire while drinking whiskey," Cardarella tells us. "There's no right or wrong way to drink it." Plus, he adds, mixologists often prefer blended whiskeys because they offer more depth to cocktails.
Cardarella recommends experimenting with ice and water to open up the notes in your glass to figure out your own personal preferences. From there, you can play with mixers to suit your taste. "It's just whiskey," he emphasizes: As long as you're enjoying it, that's all that matters. In the Caribbean, for example, they like to mix Dewar's with coconut water. In China, Cardarella says they're doing amazing things with Dewar's 12 and green tea.
But there is one line you shouldn't cross — at least not in Cardarella's presence: "Just don't let me catch you mixing coke with Dewar's 18," he jokes.
For more spirits stories, follow T. Michelle Murphy on Twitter: @TMichelleMurphy.