While the NHL market has picked up a bit over the past week thanks to the trade of Max Pacioretty to the Vegas Golden Knights, the future of Ottawa Senators star defenseman Erik Karlsson remains in limbo. 
The two-time Norris Trophy winner will become an unrestricted free agent following the 2018-19 season and with no initial inclinations of a contract extension working out, the Senators floated his name out on the trade market earlier this summer. 
At 28 years old, Karlsson is entering the prime of his career. As one of the top two-way defensemen in the league, the initial trade buzz surrounding him was deafening. 
It is going to take a lot to land Karlsson, obviously. 
The Senators simply won't give him away even with the possibility of him walking in free agency after this upcoming season looming. 
In all likelihood, Karlsson would have to agree to a sign-and-trade deal with Ottawa's transaction partner, which gives him a considerable amount of power in where he'll end up.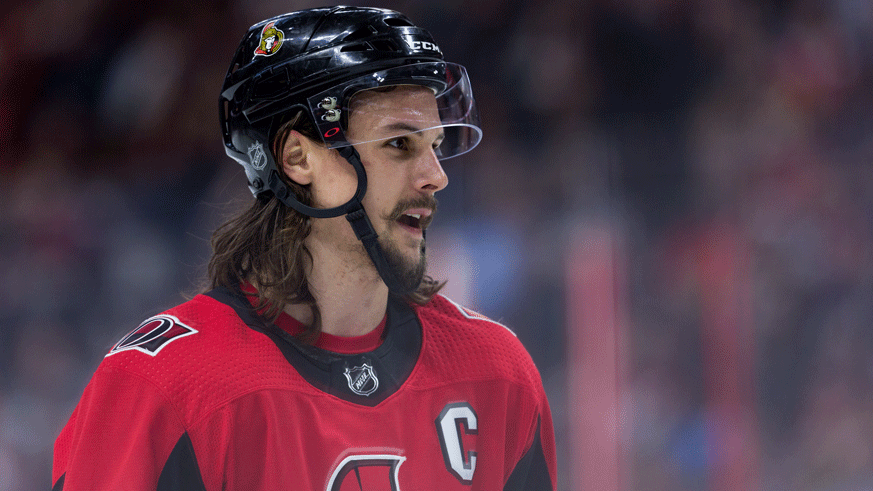 Early indications suggested that the Tampa Bay Lightning or the Golden Knights were the two favorites to land the Swede. Vegas inquired about Karlsson leading up to the NHL's 2017-18 trade deadline back in February but were unable to make tangible progress. 
Both teams were able to offer the promise of contending, something Karlsson hasn't consistently experienced with the now-rebuilding Senators. 
Since then, toward the end of August, more Western Conference teams have reportedly been considered front-runners to pull a deal off. 
But the New York Islanders, a team attempting to navigate through a pseudo-rebuild of its own, has apparently expressed legitimate interest in trading for Karlsson, according to the Fourth Period. 
Could the Islanders land Erik Karlsson?
When considering Karlsson's power in this would-be trade, the Islanders seem like a longshot upon first glance. 
This is a team that lost one of its top players in franchise history in John Tavares back in July and has yet to legitimately replace his talent. Instead, they are looking to build from within, for the time being, promoting Calder Trophy winner Mathew Barzal to the first line while putting more of a reliance on 40-goal scorer Anders Lee. 
New team president Lou Lamoriello hasn't done a thing to upgrade a defense that was the worst unit in hockey last year. In fact, they got even worse this summer after Calvin de Haan signed with the Carolina Hurricanes. 
There are talents like Devon Toews, Mitch Vande Sompel and Noah Dobson in the pipeline to take over, but relying on inexperienced youth to bring a serious upgrade to the blueline is a risky move. 
But that talent could be used to land a star.
Toews, Dobson and Vande Sompel are just a part of an Islanders farm system that was ranked fifth-best in the NHL by the Athletic last month. A bevy of young talent like Oliver Wahlstrom, Kieffer Bellows and Carl Soderstrom would make any NHL team looking to replenish its pipeline approach the Islanders. Even the rebuilding Senators, who could get an impressive return for Karlsson in a trade. 
The young talent that remains will only help the Islanders become a contender in the Eastern Conference, especially if the team could land Karlsson, Barzal continues to develop into a star and the new arena opens in a few years. Before you know it, Long Island can start becoming a premier destination for stars around the league.