There's nothing quite like New York City in the summer. With so much going on across the five boroughs from June to September, where do you even begin? We did the hard work for you and came up with the ultimate 2017 summer bucket list for our fair city.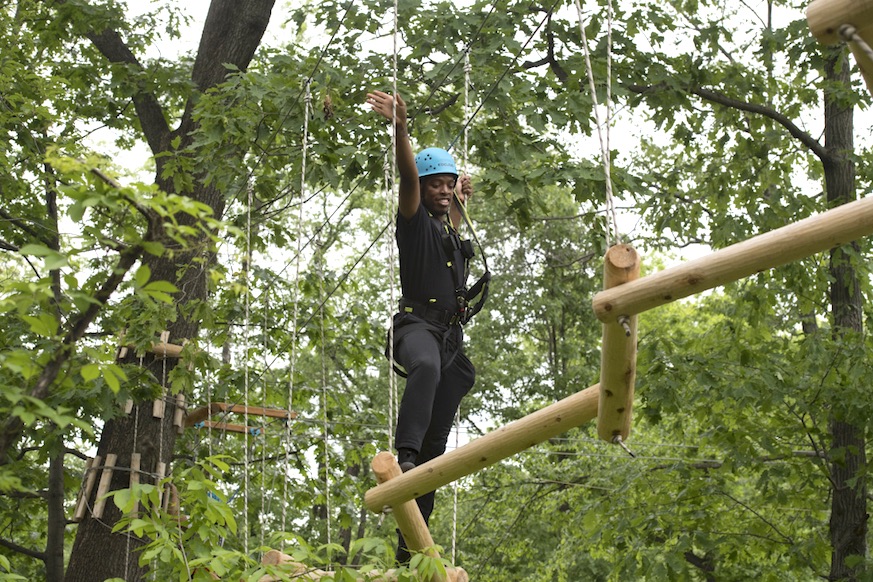 Visit the Bronx Zoo
Zoos don't get much better than the historic Bronx Zoo. Its 265 acres of attractions (featuring every animal you can think of, from South America's jungles to the African plains) will grow by some impressive new human exhibits with a zipline that takes you across the Bronx River and a giant ropes course. An entire day can easily be spent enjoying all the zoo has to offer.
Catch theater outdoors
Freeing a play from the formal constraints of a theater may be the best thing that ever happened to it — how much better does "The Three Musketeers" sound in a park, or "Macbeth" at The Battery? Shakespeare in the Park is the big headliner, but there are many other plays and musicals heading outdoors this season, most of them free.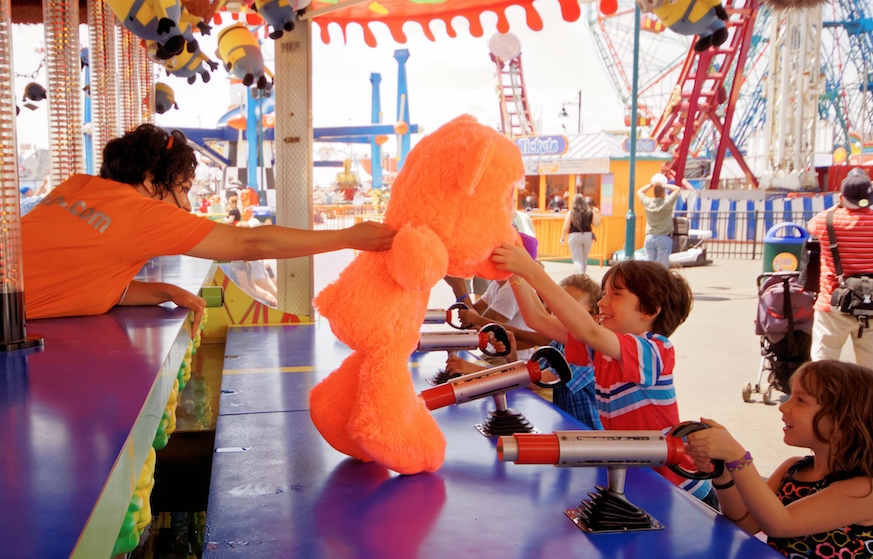 Make a day of it at Coney Island
The seaside carnival still has all of its classic charms, while keeping pace with new trends. Two new virtual reality rides (including a rollercoaster!), a rooftop bar, a new amphitheater and the return of NYC's largest outdoor art gallery Coney Art Walls means it's never been a better time to get out to the Boardwalk.
Ride the new NYC Ferry
Why spend your summer sitting underground? For the same fare as a subway ride, you can sit back, relax and take in the city's spectacular skyline on the NYC Ferry. New routes will get you from Wall Street to Williamsburg, Long Island City to Governors Island and all the way to Rockaway. Plus, the subway doesn't have a coffee bar and beer and wine on tap.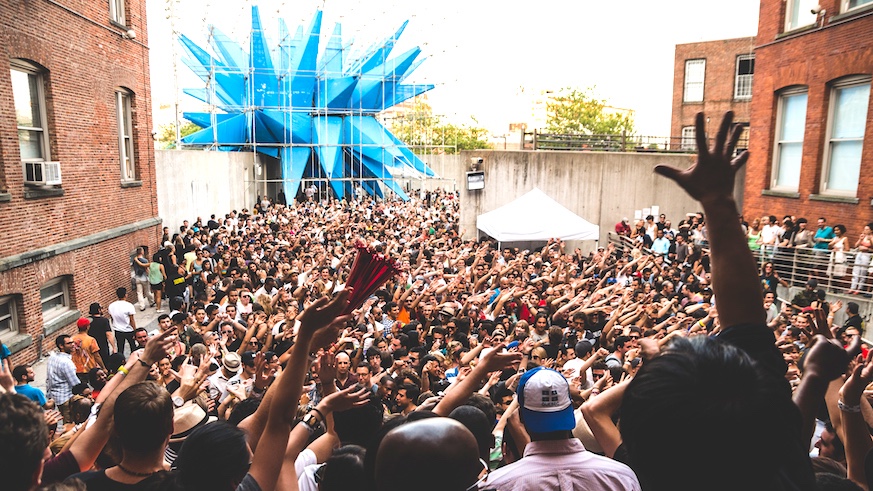 Dance at MoMa PS1 Warm Up
Now in its 20th year, the Museum of Modern Art's venue for up-and-coming artists resumes its popular concert series every Saturday of the summer, from July 1 through Sept. 2. Come for the music, stay for the cutting-edge art exhibits and the most casual outdoor party you'll ever attend at a museum.
Walk the High Line
The urban renewal project being replicated around the world remains a must-do. The elevated rail line runs from West 34th Street to Gansevoort Street and makes for a lovely stroll, with art exhibits, musical performances and free activities from yoga to stargazing. thehighline.org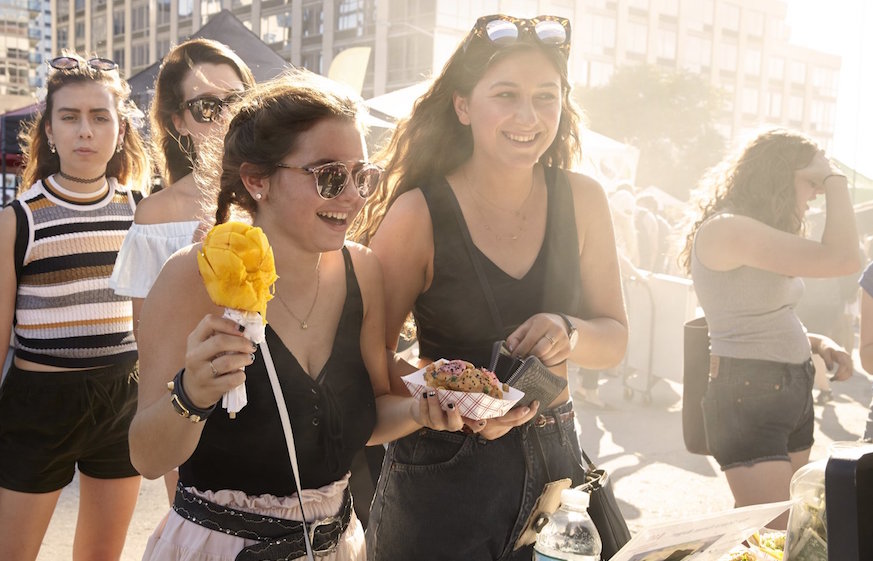 Eat something new at Smorgasburg
Taste the trends before they hit restaurants at the largest weekly open-air food market in America. Taking place every Saturday on the waterfront in Williamsburg and Sunday in Prospect Park, over 100 local vendors will keep you exploring new foods all summer.
Get a pint at Bohemian Hall & Beer Garden
Astoria's Bohemian Hall & Beer Garden has been around since before Prohibition, making it the city's oldest beer garden. With a weekday happy hour that boasts $4 mugs of craft beer, Bohemian Hall is an essential rite of summer.
The New York Botanical Garden becomes a gallery
Nestled on 250 acres in the Bronx, the New York Botanical Garden is a world away from the hustle of the city. This summer's major installation takes over not just one area but the whole garden, with Dale Chihuly's fantastical glass sculptures popping out of flowerbeds and streams. The best way to fully appreciate them is on select Chihuly Nights, when more than 20 installations are lit up under the evening sky to grand effect.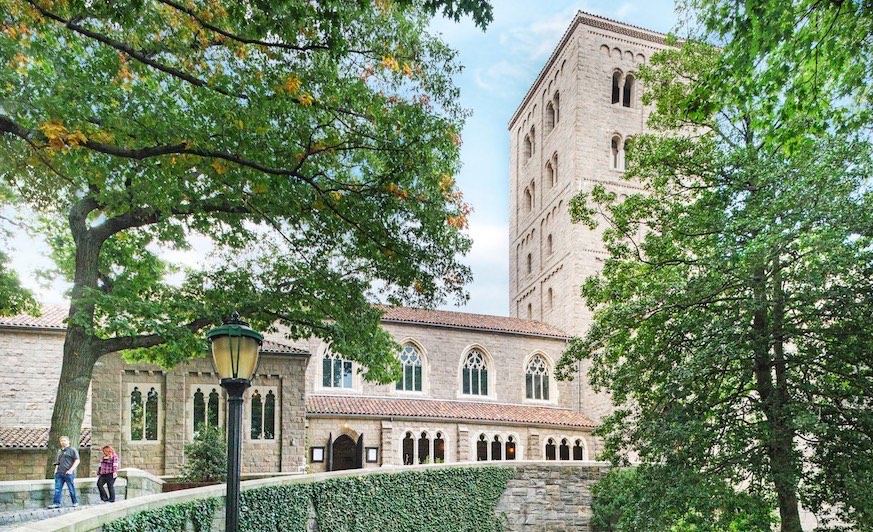 Take a trip to The Cloisters
A quick trip on the A train will take you up to Washington Heights, where, deep in Fort Tryon Park lie The Cloisters. Part of the Metropolitan Museum of Art, The Cloisters are dedicated to the art, architecture and gardens of medieval Europe. The building's European-style architecture and the surrounding views of the Hudson River are so transporting, you may forget you're still in Manhattan.
See a movie under the stars
Summer fun is not just for weekends. There are movies playing outdoors in parks, on rooftops and beaches every day of the week, from the classics in Bryant Park to a celebrity-curated French film series in Transmitter Park and '80s classics at Rooftop Reds, the city's only vineyard.
Rock out outdoors
Take out your earbuds and see many of your favorite bands live — and often for free — in the city's parks during summer. From Yeasayer and Andrew Bird at Prospect Park's BRIC Celebrate Brooklyn! series to SummerStage bringing acts like Ginuwine and Yo La Tengo all over the city, every music lover can find something to groove to.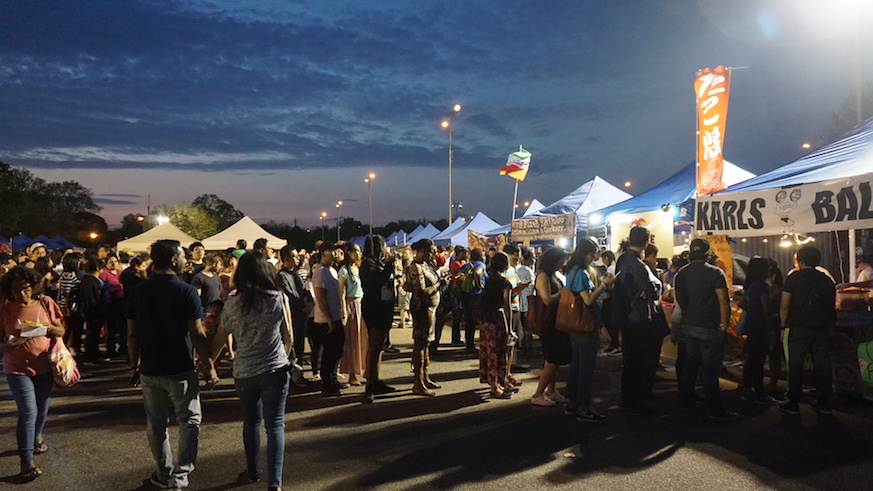 Taste the world at Queens International Night Market
New Yorkers don't need to travel to eat some of the less-known cuisines of the world — you just need to go to Flushing Meadows Corona Park. On Saturday nights beginning at 6 p.m., the Queens International Night Market brings together nearly 100 vendors that represent the borough's rich cultural diversity, selling everything from mochi waffles to Barbadian fishballs.
Make a day of it at Brooklyn Bridge Park
No other NYC park has as much going on as this 1.3-mile stretch of waterfront. For summer 2017, Brooklyn Bridge Park boasts a new picnic area and maritime museum to go with its perfect grassy hills for scenic picnics and ice cream, lobster rolls and cocktails all right on the water.
Ride the boat to Governors Island
You don't need to be attending a ticketed event to enjoy all that Governors Island has to offer. A short ferry ride from downtown Manhattan, the 172-acre island boasts rich military history, ample paths for bike riding, a grove of hammocks, stunning views of the Statue of Liberty, a mini golf course and food and drink options. Open through Oct. 1
Take an art walk
Summertime turns the city into one big outdoor art gallery, with works springing up on seemingly any free space on lawns, street corners and public spaces all over the city. Make a plan and pull on your most comfortable shoes for a day of creative exploration.
Rent a boat in Central Park
Sure, there are tons of ways to get out on the water in NYC, but none has the cinematic charm of rowing a boat in Central Park. Head to the beautiful Loeb Boathouse, where a fleet of 100 rowboats await. For $15 an hour, you can take a boat out on the lake and soak up those sweet summer rays.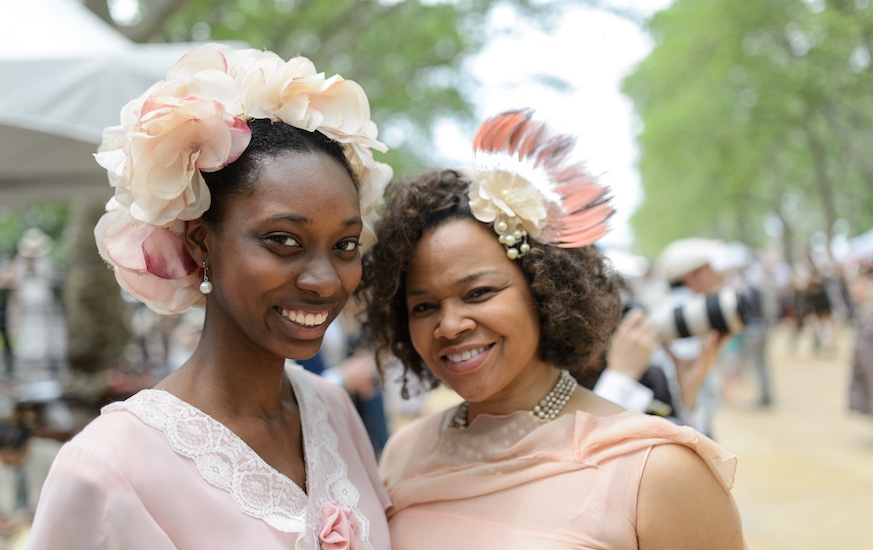 Go back in time at the Jazz Age Lawn Party
Considered the largest prohibition-themed gathering in the world, the Jazz Age Lawn Party is the perfect opportunity to get your Gatsby on. Held under the summer sky as a picnic with hundreds of flappers and dapper gents doing the Charleston on the dance floor, you don't need a time machine to feel the excitement and optimism of the 1920s. Aug. 26-27
Eat and drink on the water
Whether it's the grilled hot dogs at Brooklyn Barge or fluffy burrata on the schooner Grand Banks, everything tastes better with a view. From La Marina in Harlem to Watermark Bar in the Financial District, our riverside venues are every bit as dramatic as any riviera of the world.