Chipotle is one of your go-to lunch destinations, but it's probably not on your list of hoppin' happy hour spots. That's about to change.
The Chipotle Happy Hour is set to start this Thursday, July 5, at 3 p.m. and will run every Thursday until the end of August.
What is the Chipotle Happy Hour?
You don't have to switch out your after-work cocktails for a burrito with the Chipotle Happy Hour.
Instead, you can get half-priced alcoholic drinks with the purchase of any entree, or even just with the purchase of chips and guac or queso.
Wait, Chipotle serves alcohol? Yes, many locations do — and the selection includes beers (local, domestic and imported), margaritas made with Patron Silver tequila, triple sec, lemon juice and lime juice. Chipotle Happy Hour means all of those are half price, along with canned wine and specialty cocktails at certain restaurants.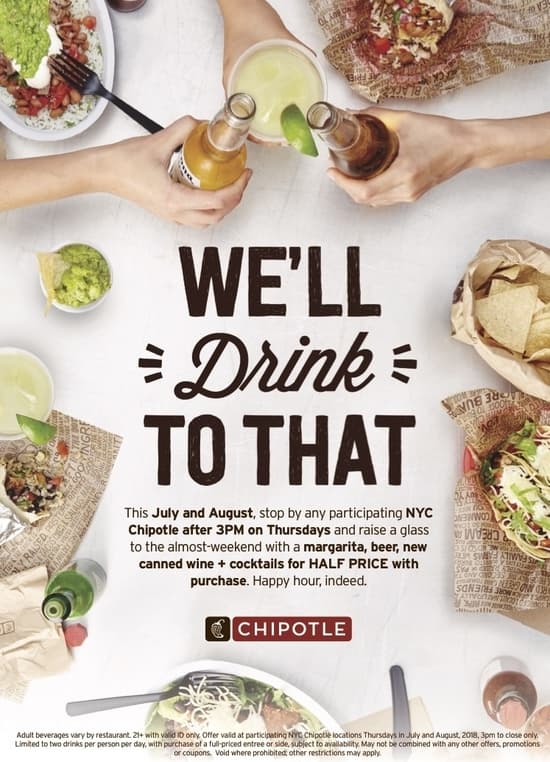 The chain has also announced several changes under new CEO Brian Niccol, including new menu items.
According to CNBC, Chipotle is planning to test quesadillas, nachos and an avocado tostada in certain locations. Even better: They're also planning a Mexican chocolate milkshake and other frozen drinks.
And a Chipotle Happy Hour featuring cheaper tacos and other foods is in the works, too.
All of these changes — along with a new Chipotle "drive thru" option — are aimed at bringing us back to the chain that's struggled over the past couple of years.
Is Chipotle Happy Hour happening everywhere?
Unfortunately, the Chipotle Happy Hour is only on Thursdays in participating restaurants around NYC.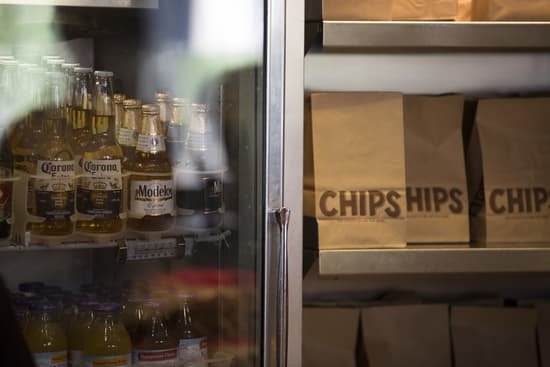 But maybe the company will expand Happy Hour to other states if it's successful. And why wouldn't it be? Burritos and cheap booze on a Thursday afternoon — we'll drink to that!
The only thing that would make it better? Adding dessert to the menu.