One of New York City's most prominent restaurants — and the launchpad for one of the country's biggest female chefs — has a "rape room" where guests would terrorize female staff, former employees told the New York Times in a series of shocking allegations.
The Spotted Pig in the West Village district of Manhattan has been a popular hangout since its 2004 opening, with an exclusive VIP area on the third floor where A-listers like Kim Kardashian, Kanye West, Gwyneth Paltrow and Jay Z would be entertained.
But to the people who worked there, according to the Times, it was known as "the rape room" where female servers were often openly groped. A former manager told the Times that during a 2008 party, celebrity chef Mario Batali — staff call him The Red Menace — was "groping and kissing a woman who appeared to be unconscious."
A former server recounted an incident where "[Batali] tried to touch my breasts and told me that they were beautiful. He wanted to wrestle. As I was serving drinks to his table, he told me I should sit on his friend's face."
Batali, who stepped down from his own restaurant empire just this week over sexual harassment accusations that he admitted, apologized, although he claimed not to recall the incident. "There are no excuses," he told the Times. "I take full responsibility and am deeply sorry for any pain, humiliation or discomfort I have caused."
The Times story focused on Spotted Pig owner Ken Friedman, 56, who's accused of a spate of professional and personal misconduct by 10 female former employees at not just that restaurant but his Michelin-starred Breslin, two of five restaurants he co-owns with chef April Bloomfield in New York City.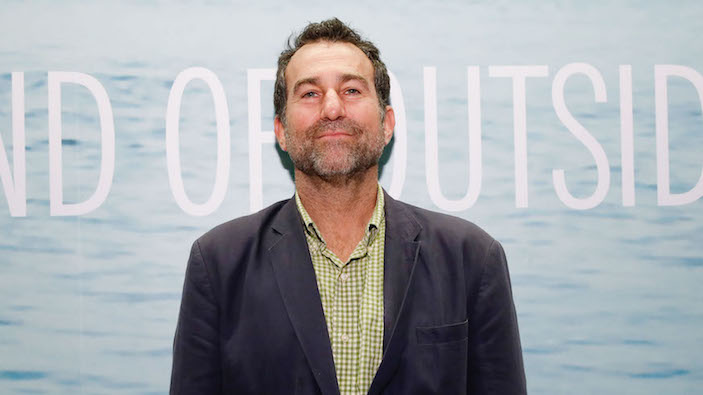 According to the Times, he would kiss and touch female staff daily; in the public dining room, he's said to have touched servers' backsides and breasts, once holding a female server's head to his crotch and biting a former bar manager on the waist. One woman shared lewd text messages Friedman sent her demanding nude photos.
Friedman also had consensual relationships with his staff, made job-related decisions based on their looks, and would frequently invite employees to drink and do drugs with him, according to the Times.
Refusing his advances would result in harassment from Friedman and being blacklisted by one of the city's best-known restaurateurs — who used his influence in at least one incident involving a former manager, whose job offer from another major restaurant group was rescinded just two days before she was to start.
In a statement to the Times, Friedman said that while he remembers some of the incidents differently, his behavior "can accurately be described at times as abrasive, rude and frankly wrong. … I apologize now publicly for my actions."
Ironically, The Spotted Pig is best known for kick-starting the career of Bloomfield, one of the country's most prominent female chefs. Several of the former employees said they shared their complains with Bloomfield, who reportedly told them, "That's who he is. Get used to it. Or go work for someone else."
For her part, Bloomfield told the Times in a written statement that only two complaints were shared with her the entire time she's worked with Friedman and that she addressed them with a labor lawyer and discussed "professional boundaries" with Friedman. "Nonetheless, I feel we have let down our employees, and for that, I sincerely apologize."
Several of the former employees told the Times that the chance to work with Bloomfield was what made them tolerate Friedman's abuse. As The Spotted Pig's former wine director Carla Rza Betts said, "I made a decision to stay there because I loved the job and I loved April's food and I believed in it. You hike up your bootstraps and you work."