Declaring your love is as simple as placing an online order for a beautiful flower bouquet. Or is it? Valentine's Day (AKA Thursday, February 14) is quickly approaching. Have no fear if you (mistakenly) let this date slip your mind. There is still time to send flowers online so they'll arrive in time to save the day — and keep you from sleeping on the couch for the foreseeable future.
"Flower can change the shape of your whole day, especially on Valentine's Day," Lewis Miller, creative director of UrbanStems, tells Metro. "My only suggestion would be not to wait till the last minute. Do it a few weeks, or the week before, cross it off your list. There is nothing worse than scrambling on Valentine's Day to find all of your loved ones' flowers."
But what if you did wait until the last minute? You can still send flowers online in just a few clicks.
How to send flowers online at the last minute
True, procrastination maybe be flowers' fatal flaw when it comes to Valentine's Day. However, UrbanStems prides their brand on same-day delivery for New York City and Washington DC. For those not in those two major metropolitan areas, you can still send flowers online through UrbanStems because they ship same-day nationwide. Pretty speedy right? The only caveat: You have to place your order by the afternoon on Valentine's Day eve (Wednesday, February 14).
As for what's hot for Valentine's Day 2019, Miller says it's all about "rattling those cages and shatter the mold" by sending flowers online in shades of coral, raspberry and hot pink.
We've rounded up our UrbanStem favorites to help give you some inspiration as your shopping to send flowers online at the last minute. You can see the floral company's full Valentine's Day 2019 collection on their website.
UrbanStems The Dreamboat Bouquet ($85)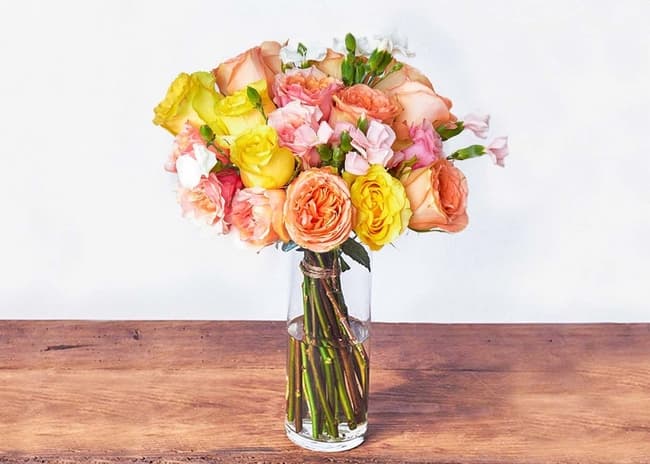 Pink, canary yellow and grapefruit-colored roses make up this beautiful bouquet that's as perfect for a partner as it is for a pal.
UrbanStems The Pink Champagne Bouquet ($80)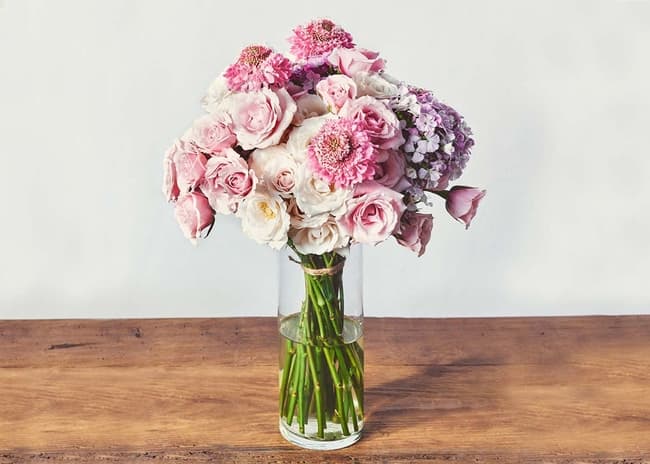 All the shades of pink make up this beautiful arrangement of scabiosa, dianthus and spray roses to make your sweetie blush.
Send The Pink Champagne Bouquet.
UrbanStems The Valentine Bouquet ($85)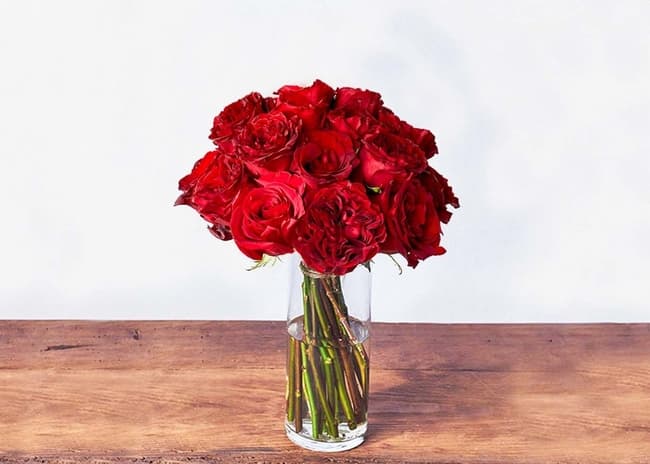 Rather go with a classic? You can't go wrong with this arrangement of 16 Mayra garden roses — all in red.
I love playing with unexpected color combinations like hot pink and tangerine. Especially for a blooming friendship or young love," Miller adds.
Send flowers online for Valentine's Day that'll last all year
While UrbanStems has blooms of all variations, Rose Box is specific to love's most influential flower, the rose. When sending online flowers this year, roses are probably your go-to pick. Rose Box NYC offers same-day white glove flower delivery.
Rose Box's prices seem a little steep at first glance, but there's a good reason for that: Their flowers are meant to last at least 365 days — yes, a whole year (or more!) — thanks to the company's special preserving process that keeps them fresh. You don't even have to water them — perfect for those who don't have a green thumb.
When it comes to flowers, a lovely presentation is everything right? Luckily, Rose Box delivers their eternity roses inside a signature hat box. Everything from the rose color to what is printed on the hat box is also customizable.
Rose Box Small White Box With Red Flame Roses ($199)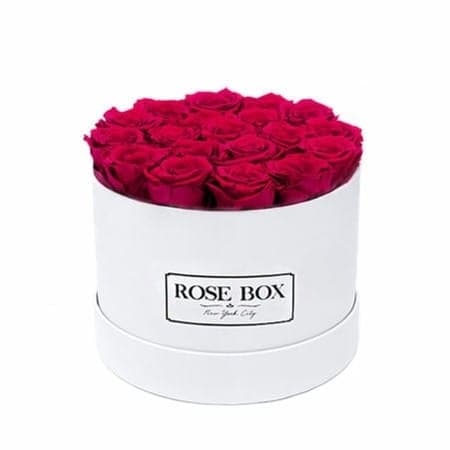 This hat box comes with 10-12 XL roses that are shipped directly from the company's farm in Ecuador. 
Send the Rose Box Small White Box With Red Flame Roses.
Same day delivery — and specific delivery time — is available to Manhattan residents only. Live outside the Big Apple? Don't sweat it: Simply select Guaranteed Date Delivery on the shipping step at Checkout for a flat rate ($20.00) with an exact delivery date.   
Rose Box Large Black Box With Red Flame Roses ($479)
This customizable hat box of an astounding 38 to 42 roses will surely make a lasting impression.
Send the Rose Box Large Black Box With Red Glame Roses.
Rose Box Mini White Box With Peach Roses ($89)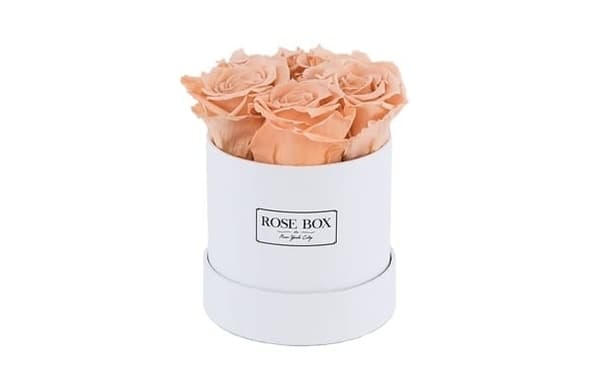 Want something a little more subtle? This mini box comes with five XL roses.