"Am I suddenly under the sea?"
This will be your first thought when stepping into Wokuni, Murray Hill's new Japanese seafood izakaya.
Your second thought will be an unprintable exclamation about the crazy good fresh fish coming out of the kitchen — at affordable prices that'll let you come back more than once a year.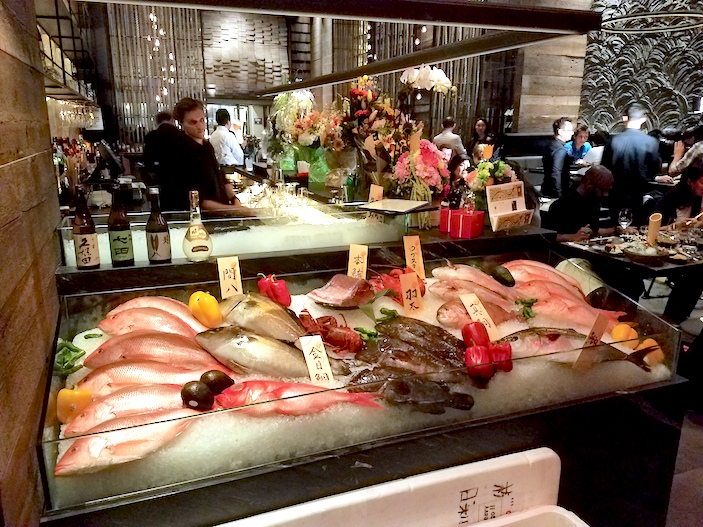 Everything at Wokuni is about highlighting the ocean. Walking in, you're greeted by a market-style display of the day's catch (and no, there's no fish smell even standing next to it). These will eventually be for sale, as chef Kuniaki Yoshizawa hopes guests will "become obsessed with fresh fish" after dining there.
The upscale but casual dining room by Blank Design greets guests with a wall of artistically rendered fish scales and a wave-like motif above the sushi bar crafted with individually placed wooden blocks.
These are all subtle hints at Wokuni's obsession, to borrow a word, with freshness. The buttery slabs of bluefin tuna and king yellowtail sashimi that arrive nestled in a bowl of ice are flown in daily from aquafarms owned by the same company, Tokyo Ichiban Foods, as the restaurant (and 50 others across Japan).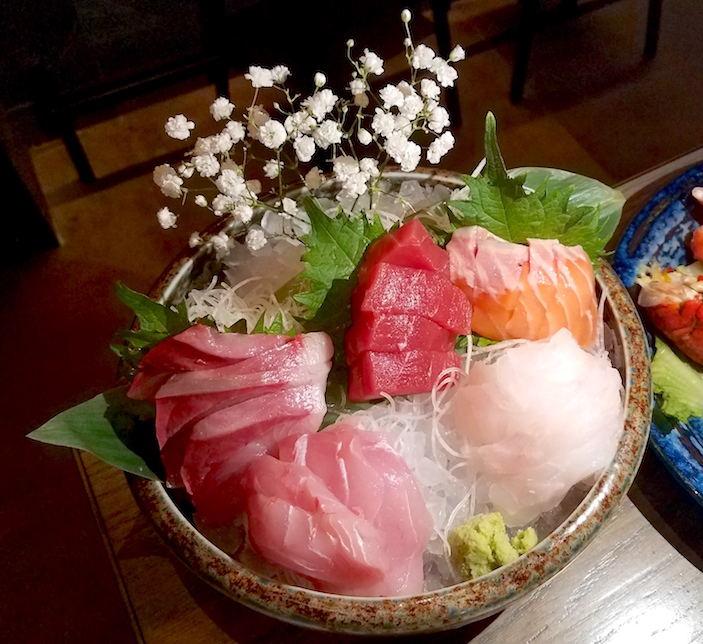 This keeps prices low — as in five kinds of sashimi, four pieces each, for $39, and sushi rolls from $7-$13 — and your conscience clear, as bluefin tuna is endangered in the wild.
Chef Kuniaki seasons with a light touch. You won't find artisanal rolls with a rainbow of toppings here, just fresh fish presented simply in traditional Japanese styles including grilled and tempura.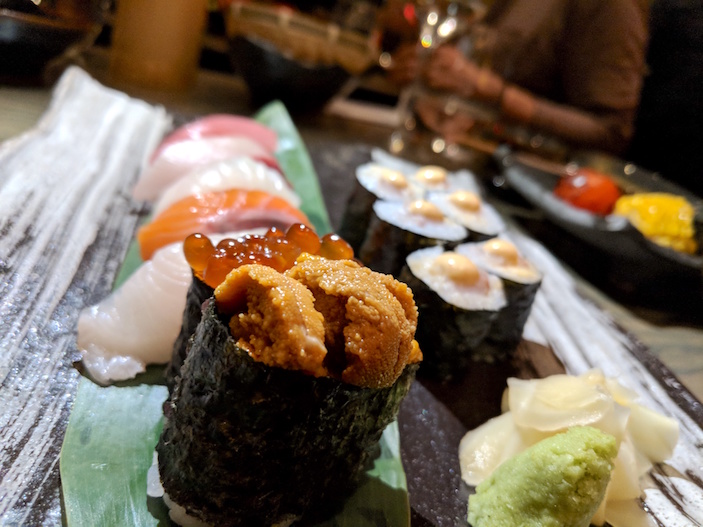 That said, you're also not guilted for wanting the usual raw fish accompaniments. The attentive staff come around with soy sauce, and each sushi/sashimi platter has a generous dollop of the freshest wasabi you'll ever taste (the bits of horseradish are still crunchy) and pickled ginger.
Dishes are not presented with instructions or thinly veiled shade — use the condiments or don't, just enjoy your meal.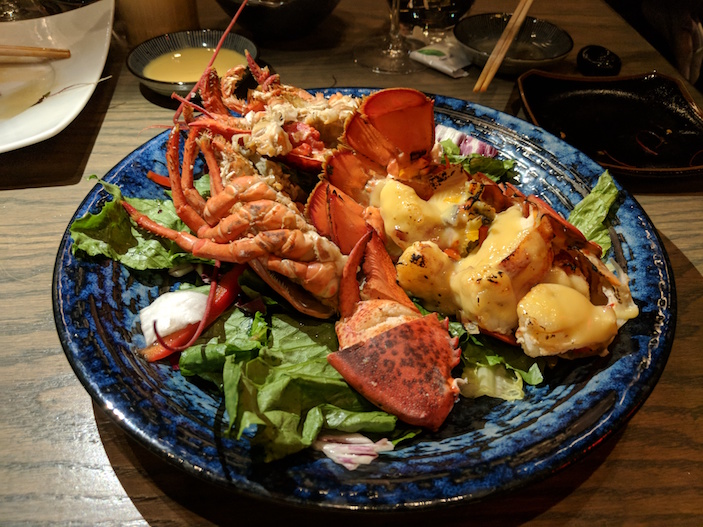 Other notable dishes included Kimpira, an appetizer of stir-fried carrots, burdock and lotus root ($6), the traditional Japanese preparation of grilled lobster drizzled with a creamy miso sauce that smartly balances the meat's sweetness (market price), and the rich, flaky Buri Yuan Yaki, lightly grilled yellowtail marinated in a sweet soy-based sauce ($17).
For the non-seafood lovers, Long Island duck, lamb chops, steak and several thoughtful vegetarian options round out the menu.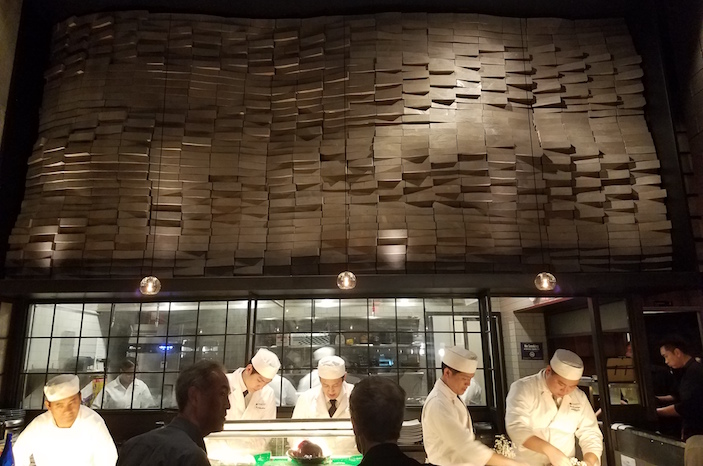 The full bar offers a range of sake and shochu (hard liquor distilled from rice and vegetables). But you'll also be served well by a pint of Asahi, a dry beer perfect for your seafood feast.
Wokuni is located at 325 Lexington Ave., open seven days a week from 5-11 p.m. A set menu-style lunch is coming soon.