After a 5-month-old baby girl died in early 2018 in Coatesville, Pa. from traumatic brain injuries, police began to interrogate her father, who was the last person to see her alive.
The father eventually made a shocking confession. He had violently shaken his own infant, causing her death, because of "gamer rage."
Zion Isaiah Shockley, 18, told detectives he attacked his daughter due to being upset that a fellow "Call of Duty" player told him he was a "failure at the game." Shockley, now awaiting trial on first-degree murder charges, listed his profession on Facebook as "video gamer." 
While the Call of Duty infanticide may have seemed like an isolated incident, after the mass shooting in Jacksonville, Florida, on Sunday during a video game tournament, the issue of gamer rage, and the connection between video games and violent conduct is becoming more urgent than ever. Some are asking if game tournaments need better security or if the culture of harsh talk between players is leading to unhealthy reactions by players.
"In the world of competitive video games, mental health issues loom so large and come up so often that the problem somehow becomes invisible," wrote Tyler Erzberger in a column on mental health and games for ESPN published just days before the Jacksonville shooting. "The best video game players are not only lauded for their specific skills on a controller or mouse, but also for their steely minds, which are purportedly capable of withstanding the harsh judgment and pressure that seems to emanate from every angle of their lives."
In Jacksonville, the shooter was identified as disgruntled gamer David Katz, 24, of Baltimore, who reportedly opened fire at a Madden 19 Tournament on Aug. 26 at the GLHF Game Bar. He killed two people and wounded at least nine before taking his own life.
Court records obtained by The Associated Press showed that Katz had been hospitalized for mental illness, and according to parents' divorce papers he was hospitalized twice in psychiatric facilities and was prescribed both anti-psychotic and anti-depressant medications.
Katz had reportedly just been booted from the tournament before opening fire on his fellow players. Shooting witness Javaris Long told the Tampa Bay Times that Katz he went to his car, got his gun, came back and "started blasting everybody."
The victims were identified as Elijah Clayton, 22, a video game champ from California known as "Trueboy," and Taylor Robertson, 27, aka "SpotMe." Video from the tournament shows Trueboy smiling and playing the game as the red dot from the laser sight on Katz' gun positions on his chest, right before the sound of gunshots is heard.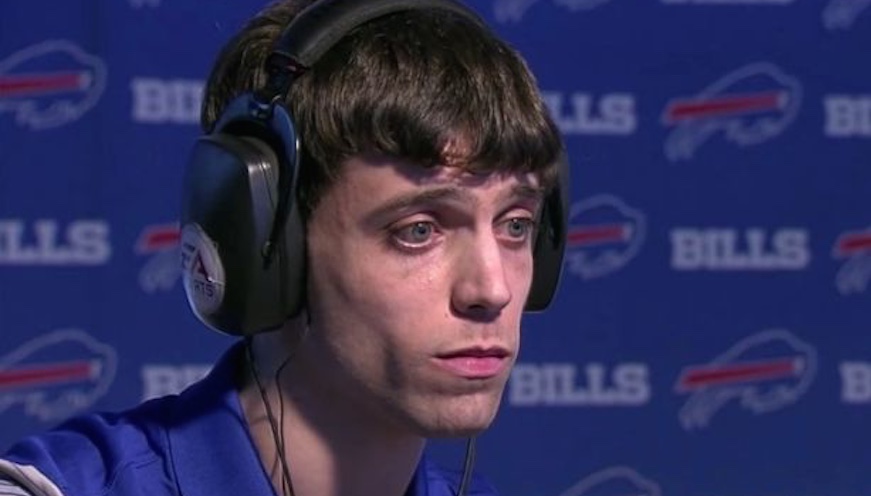 It is unknown if any fellow players had been "trash-talking" or deriding Katz before he began firing on fellow gamers.
Gamer rage: Do video games cause violence?
Global "esports," the international online gaming tournaments, is expected to lead to $1 billion in spending and reach an audience of some 380 million people, says market research group NewZoo, with popular titles ranging from Madden and Call of Duty to Pokemon and NBA 2K.
Some companies, like Blizzard, UbiSoft, and Riot Games, have taken steps to cut down on toxic trash-talk, like adding features to their games that encourage players to compliment each other or banning players who use slurs or hateful language. But some critics question if these steps go far enough to combat gamer rage.
Increasingly, parents are concerned about video game and screen addiction for younger children. That problem has become an increasing problem with the popularity of 'Fortnite,' reputedly the most addictive video game ever, and downloaded by more than 40 million people
A 9-year-old girl from the U.K. made headlines after she was placed in rehab for her addiction to the game. Media reports said the girl wouldn't stop playing the game, even as she wet herself. She also expressed symptoms of gamer rage – striking her father in the face when he tried to confiscate her X-Box, reports said.
Experts agree that when a child is skipping biological necessities and exhibiting violent behavior in favor of video game screen-time, whether that's using social media apps or playing video games, they should immediately be weaned off their electronic devices and a consultation with a therapist should be considered.