Austin is not the only happening city in the Lone Star state. After taking a turn in the spotlight as the host of Super Bowl LI, Houston is continuing to wow visitors with offbeat art and food. Despite being America's fourth largest city, many of its attractions are clustered in special districts, making it easy to take in lots of sites.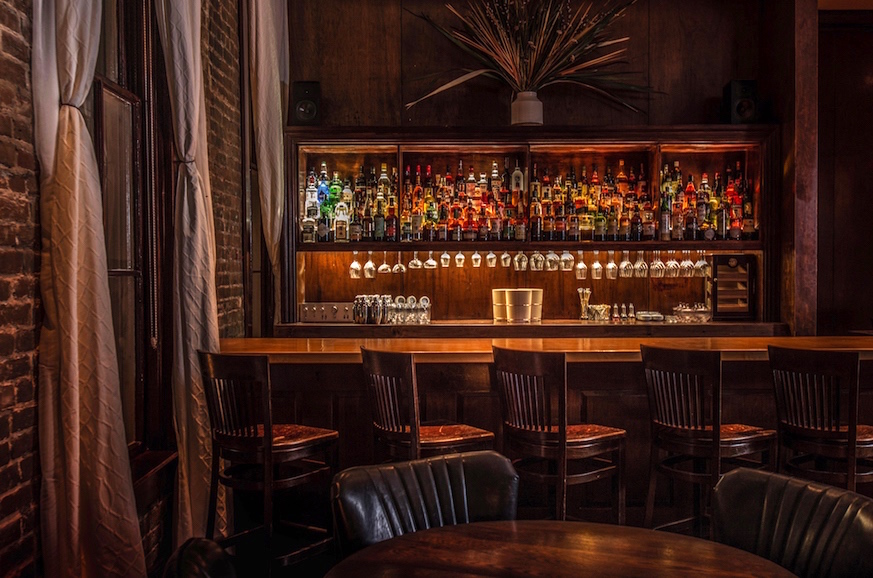 What's hot on the culinary scene
Forget barbecue and Tex-Mex; Houston's hottest restaurateurs right now are chef Hugo Ortega and Tracy Vaught.
This winter, the couple opened their fifth restaurant, Xochi, in a sleek modern space where Ortega and his pastry chef brother Ruben develop intricate, earthy dishes based on traditional flavors of Oaxaca, Mexico. Moles — from classic mole negro to mole de chicatana (ant mole) — and Oaxacan street dishes are a specialty. Most ingredients are handmade in-house, including the chocolate, which is ground from Mexican cacao beans. Or, relax at the bar with some baked oysters and the finest tequila and mezcal cocktails.
The "secret" bar trend hasn't passed this city by. Located above local favorite bar The Pastry War is the speakeasy bar-within-a-bar Tongue-Cut Sparrow — the name is inspired by a Japanese tale of greed, jealousy and friendship. True, it feel like you're heading somewhere illicit as you enter via stairs at the back of the downstairs bar, but the tiny space (just 25 seats) steeped in old-world Americans is a formal cocktail bar. There is no food, but complimentary bar snacks are served with the perfectly executed bespoke and classic cocktails.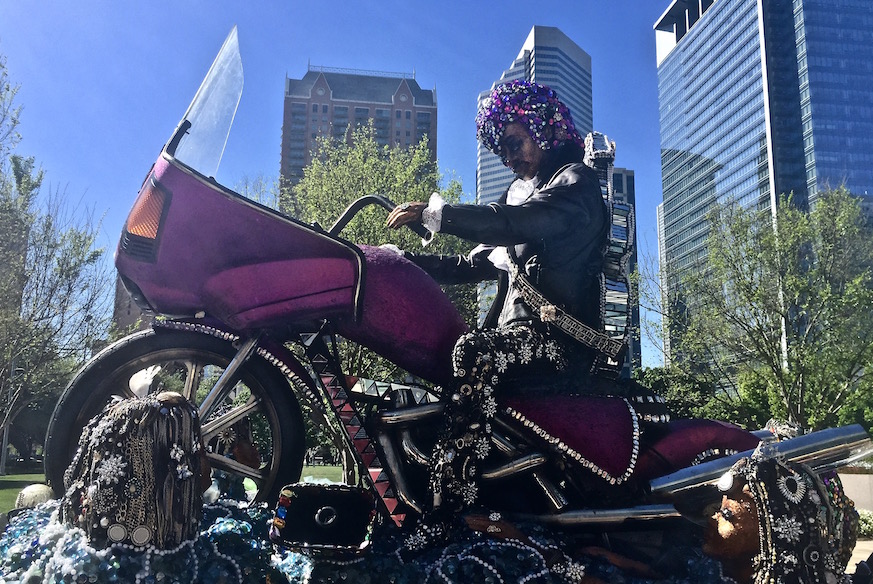 You haven't seen this kind of art
The museum district concentrates Houston's 19 major institutes of art and culture in a walkable area, with special events taking place all summer long like Sci-Fi Super Powers WonderWeek at the Children's Museum of Houston, origami at the Jung Center and the latest modern art at Diverseworks.  
To experience something many city dwellers without a car know nothing about, take a detour to the Rice Military neighborhood where, apart from the famous Beer Can House, you'll find the Art Car Museum.
Just past Glenwood Cemetery, where Houston notables like oil biz scion, aviator and Hollywood producer Howard Hughes are buried, this unique museum celebrates what is an all-American art: transforming driving machines into rolling masterpieces, like this year's new standout, the bejeweled Purple Rain car topped with a statue of Prince straddling his motorbike.
Through painstaking craft and the wildest imagination, the basic tenet of Art Cars is to return what is a mass-produced item to an individual form of expression. The museum is open daily and is free.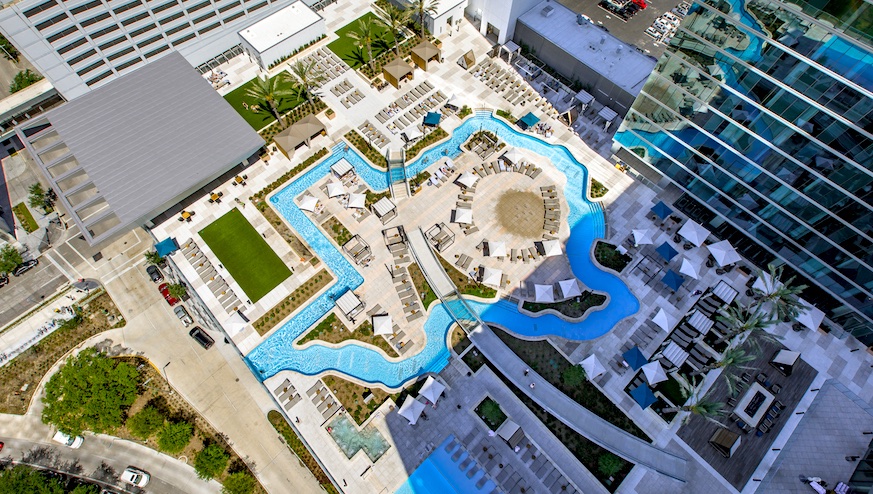 A hotel you'll remember
No trip to Houston is complete without a swim (or inner tube float) around Texas via the Texas-shaped lazy river on the sixth floor Parkview Terrace at the Marriott Marquis Houston, which opened in the winter.
One problem: Only hotel guests have access to the Parkview Terrace, which overlooks pretty Discovery Green park. But you can get in by booking a treatment at the hotel's gorgeous Pure Spa, which allows you entry to the 60,000-square-foot pool deck that also includes an infinity pool and a 13-person hot tub, along with the HighDive bar, cabanas and fire pits. Parkview Terrace is rightfully jammed on weekends, so just keep that tip under your recently purchased cowboy hat.