It's been 20 years since American readers first met Harry Potter in his cupboard under the stairs in Harry Potter and the Sorcerer's Stone, who would become the wizard to (spoiler alert?) bring peace to the magical world — more or less, anyway.
That means those of you who discovered the series as kids and teenagers are also 20 years older, likely with children of your own. And while the Boy Who Lived remains near and dear to your hearts, your tastes have probably grown beyond wearing your Hogwarts House crest and collegiate Quidditch gear.
For those who may want to declare their fannish love in a more low-key way, retailers have been busy crafting collections of Wizarding World products for the kitchen, bedroom and beyond to add more sophisticated pops of magic to your muggle life. We rounded up some of the newest products (and got a sneak peek at some yet-to-be-released gems) from Pottery Barn, ThinkGeek and more that can be yours with a wave of the credit card.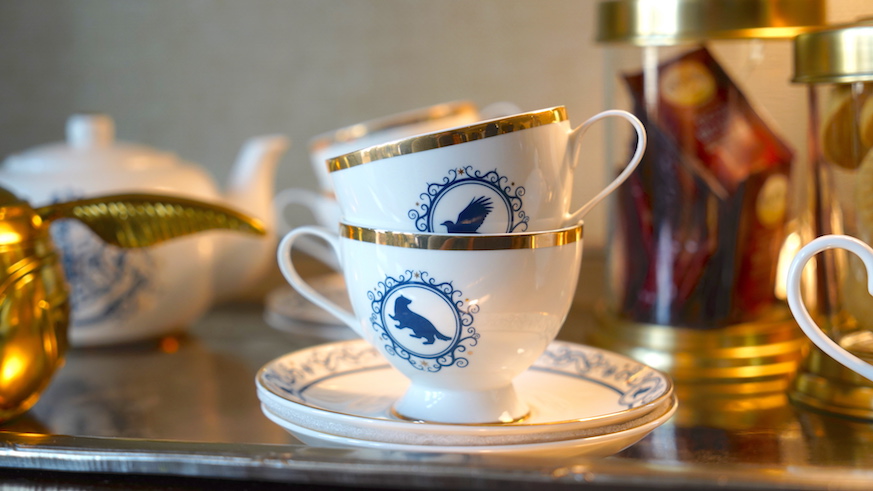 Harry Potter Blue and Gold New Bone China Set
Try on the English tradition of afternoon tea with this elegant 12-piece bone china set, which includes a cup for every Hogwarts House. $149.00, thinkgeek.com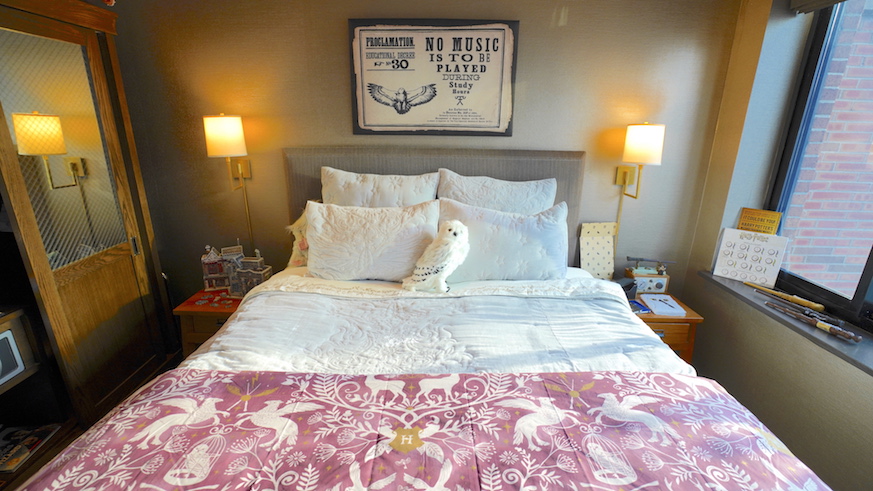 Magical Bedding
Make magic feel like a part of your own history with the folk tale-inspired design of the Patronus Damask Duvet Cover ($99-$149); the embroidered sheet and pillow sham set are new items coming in Fall 2018. pbteen.com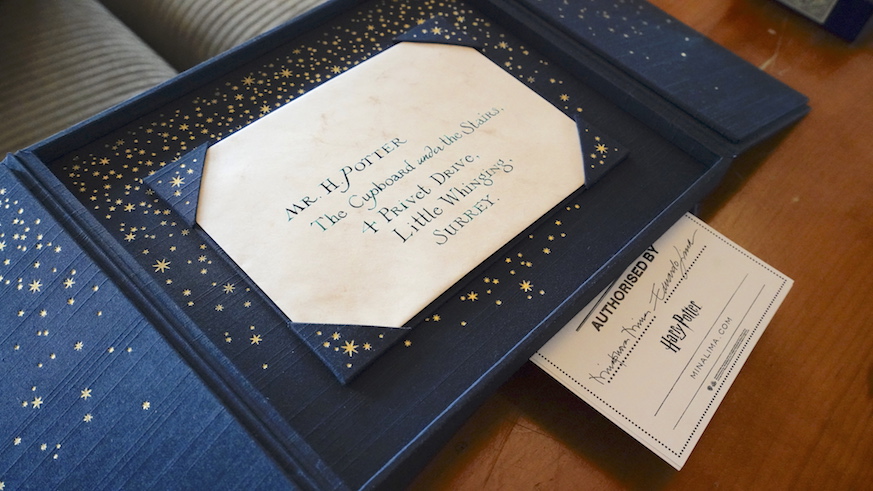 Hogwarts Acceptance Letter
You've always wanted your own acceptance letter to Hogwarts, and now you can get one hand-stenciled by Miraphora Mina, who did all the original artwork seen in the films. The customized letter arrives framed and ready to hang. £1,995, available mid-July at minalima.com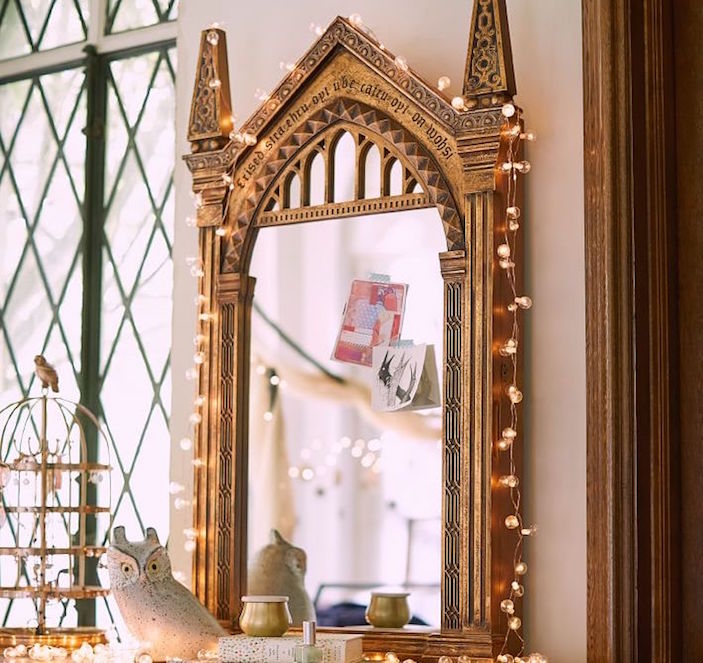 Mirror of Erised
While the real Mirror of Erised shows your heart's desire, the muggle version hides its own secret: a jewelry cabinet! $399, pbteen.com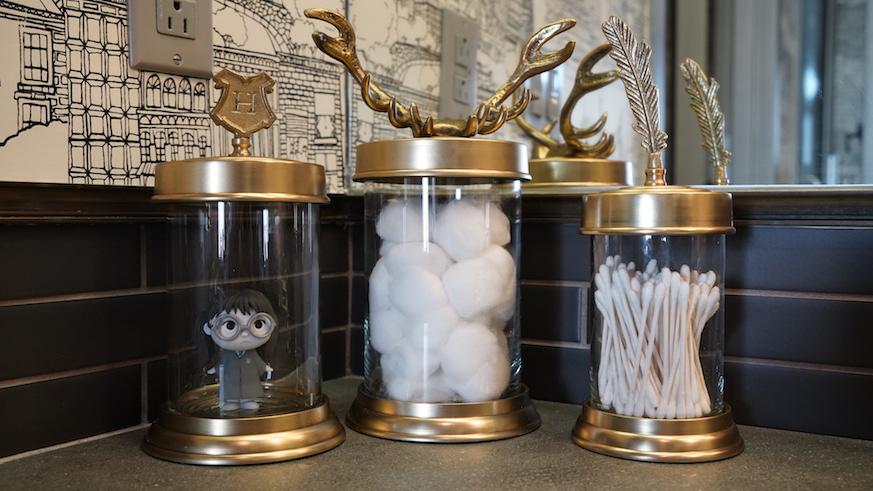 Wizarding World Canisters
Anything that needs safekeeping, whether it's kitchen ingredients or bathroom essentials, trust it to these handsome gilded canisters from Pottery Barn. Coming Fall 2018, pbteen.com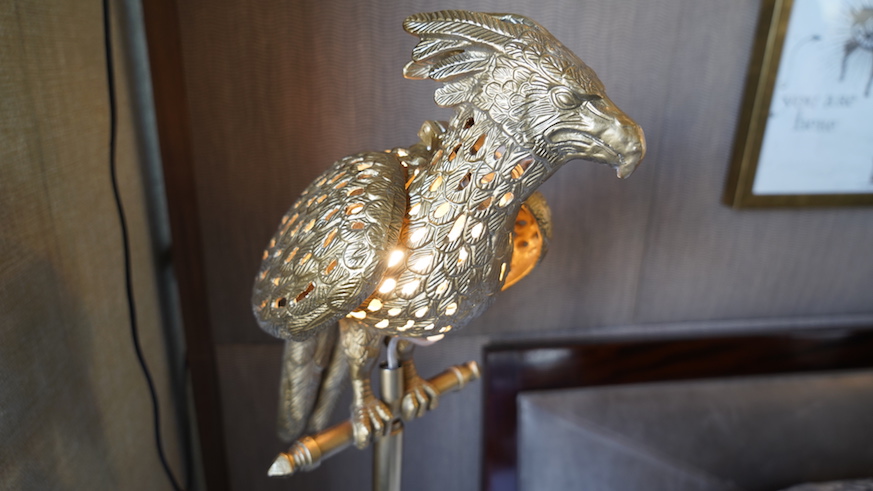 Fawkes Lamp
Sleep better knowing Dumbledore's phoenix, Fawkes, is watching over you as a lamp (clever!) Coming Fall 2018, pbteen.com