Update: It was announced on Saturday, that "Girlboss" has been cancelled after only one season on Netflix. According to Variety, Sophia Amoruso told fans of the news via a series of Instagram stories over the weekend and the outlet later confirmed the cancellation. Wondering why it failed to resonate with audiences? Read on. 
Back in 2014, Nasty Gal founder Sophia Amoruso released her best-selling book, "Girlboss," inspiring an entire generation of women to be the boss of their own lives and make their dreams a reality.
On April 21, Netflix brings the book to life as a new series that is described as a "loose retelling of true events." Written by Kay Cannon of "Pitch Perfect" fame, it stars Britt Robertson as a caricatured version of Sophia finding her way to business success and adulthood in San Francisco.
When the show discloses that it's a "loose retelling," boy do they mean it.
The character Sophia is pretty intolerable most of the time — prone to public outbursts, getting routinely fired from jobs, eating food out of dumpsters and shoplifting like it's NBD. (This is confusing considering her parents have plenty of money and beg her to move home.)
She's not simply a young woman who has talent and hasn't found her way yet (like the humble Sophia we got to know in the book). She's depicted as borderline sociopathic and spoiled in the show's interpretation. Robertson's portrayal is so over the top that it feels like overacting; it's just not believable.
Cannon notes that she is "proud of the message the show is sending" and hopes that it will "empower and inspire women."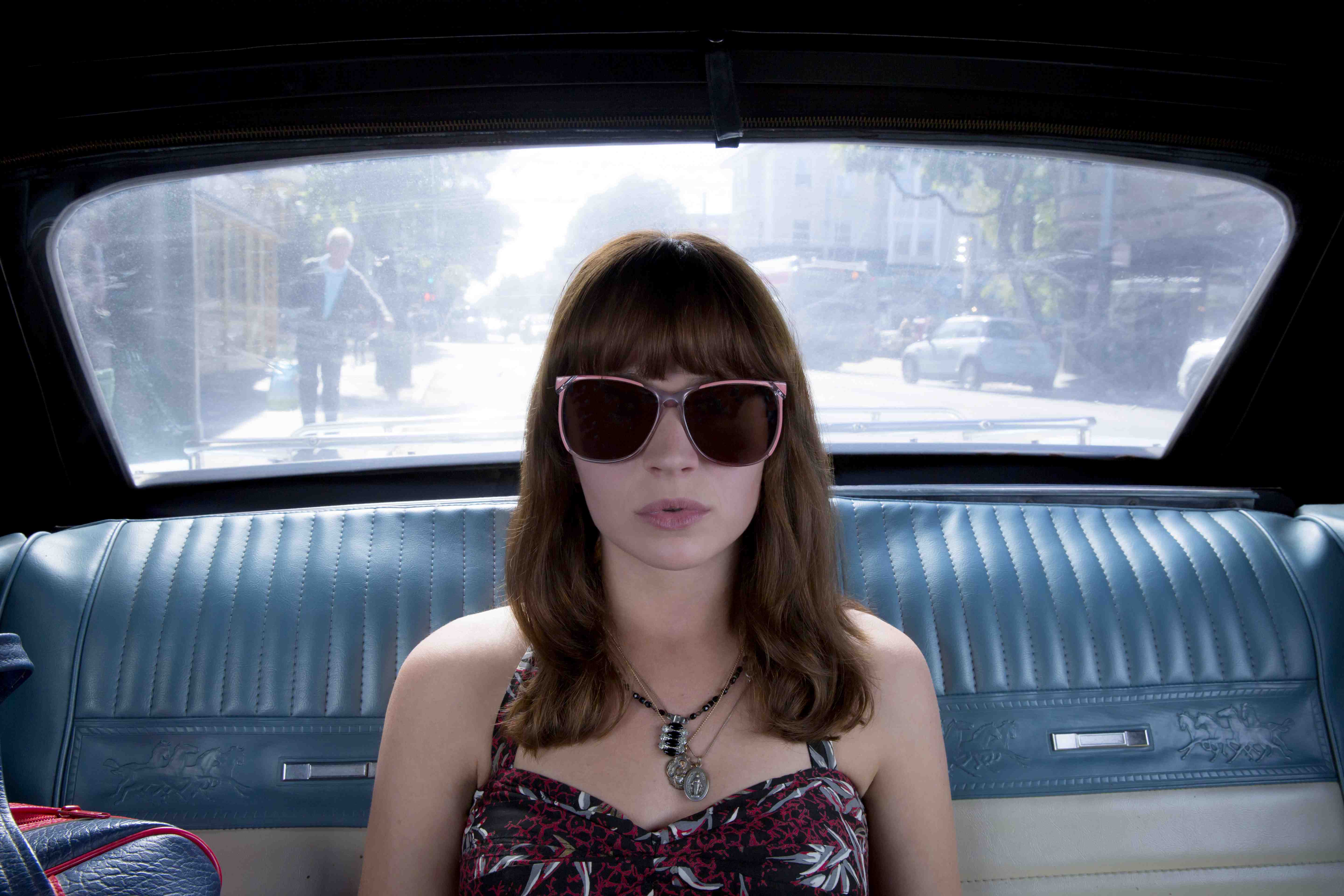 From my perspective, the show not only does a disservice to women, but to the book itself.
By making Sophia Amoruso into a cartoon character, you delegitimize her success. It's awfully entertaining to watch (if you can get past wincing every five seconds), but how can you be inspired by someone you can't relate to as a human being? Sophia goes from being a source of inspiration to becoming an object herself — to be bidded on and scrutinized just like that 1970s calfskin jacket in the first episode.
When asked about how the show is different from the book, Cannon responds: "That was the real challenge — to make it funny and to dramatize things. There's a lot of fabricating that went on."
Amoruso comments that "the series is Kay's creation" and she had to "have a lot of trust" to put her life and career into the show. And for the record, "her mom is totally not like that." (We'll find out what that means in episode 10, apparently.)
What I can't understand is how can the original "girlboss" allow her story to be morphed into a trying-too-hard mess of awkward superficial comedy? It's like "New Girl" with a Forbes cover and a god complex — it just doesn't work.
With the real Nasty Gal filing for bankruptcy back in November of 2016, perhaps Amoruso is cool with anything these days — as long as the price is right. 
Follow Jennifer Logue on Twitter @jenniferlogue