Day two of Judge Brett Kavanaugh's Supreme Court nomination hearing is set for today, Wednesday, September 5 — and if it's anything like yesterday, we're in for another wild day.
Want to watch the circus unfold live? We've got all of the information you need to watch Judge Brett Kavanaugh's Supreme Court nomination hearing online.
What happened during day one of Brett Kavanaugh's Supreme Court nomination hearing?
Senate Democrats tried to postpone day one of Kavanaugh's confirmation hearing by arguing that they didn't have enough time to look over 42,000 pages of documents. These documents, tied to Kavanaugh's time working for George W. Bush as White House Counsel, were delivered only hours before.
Protestors also tried to disrupt the proceedings as Iowa Senator Chuck Grassley tried to get started with the hearing, but Capitol police forced 61 of them out of the hearing room.
Kavanaugh also earned the ire of opponents when the Senate Judiciary Committee adjourned for lunch. He was approached by Fred Guttenberg, gun control advocate and father of slain Parkland, Florida, student Jaime Guttenberg, but either refused to shake his hand, or was whisked away (depending on who you ask).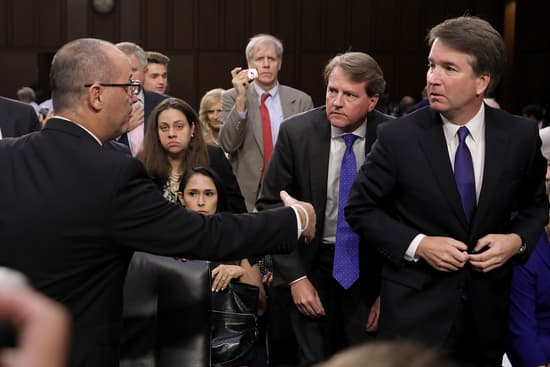 "Put out my hand to introduce myself as Jaime Guttenberg's dad. He pulled his hand back, turned his back to me and walked away. I guess he did not want to deal with the reality of gun violence," Guttenberg wrote on Twitter after the exchange.
White House spokesperson Raj Shah said the incident was a misunderstanding and not an intentional diss.
"As Judge Kavanaugh left for his lunch break, an unidentified individual approached him. Before the Judge was able to shake his hand, security had intervened," Shah wrote on Twitter.
Brett Kavanaugh confirmation hearing: When and how to watch online
"Judge Kavanaugh is one of the most qualified nominees, if not the most qualified nominee that I've seen," Grassley said Monday.
He — along with Democrat colleague Dianne Feinstein — will be the first to grill Kavanaugh when the confirmation hearings start at 9:30 a.m. EST.
You can watch day two of Judge Brett Kavanaugh's confirmation hearing both online and on television. On TV, tune in to C-SPAN to see the proceedings.
You can also live stream of Judge Brett Kavanaugh's confirmation hearing right here or directly on YouTube.
Don't miss a minute.