Drake fans have come up with theory after theory in their quest to figure out who the "Kiki" is in his song "In My Feelings."
At first, everyone assumed it was about Rihanna. The Toronto-born rapper hasn't been shy about his love for the singer — he once told Rolling Stone that dating her would be the "ultimate fantasy."
That theory died down after a few weeks, but now fans think that "In My Feelings" is actually a low-key confirmation that he had sex with Kim Kardashian. One of the reality star's nicknames is Kiki, so it's not completely out of left field.
Is Kim Kardashian Drake's Kiki?
"Drake's been telling us for months now he slept with Kim K, we just haven't been listening," Tyler Morrison tweeted.
Nick Cannon — who dated Kardashian before he married Mariah Carey — seems to think there's something to the idea.
"There's something real personal [that] Drake holds over that whole family. Like, y'all don't want me to let this out," he said on the Complex show Everyday Struggle.
There's rumored to be some bad blood between Drake and Kardashian's husband, Kanye West. According to some rumors, Drake played his song "March 14" for West while visiting him in Montana in March 2018 — a song that talks about his secret son with model Sophie Brussaux. The rumors is that West told Pusha T — and then Pusha T rapped about it in his Drake diss track.
People criticized Drake for not coming back at West with a diss track, but one of his producers said he held back because "it would have ended" West's career.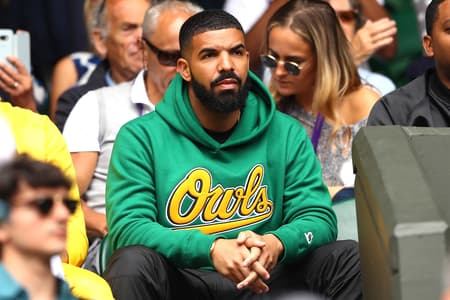 "I saw this going to a place that I feel would have ended [Kanye's] career if Drake would've put out this song that he had on him," Prince J said on Sway's University. "And definitely would've hurt families, and we're not in it for that. That's not Drake's character to tear a man down to that extent."
Got all that? It's confusing.
Could Drake really end West's career by revealing that he slept with Kim Kardashian? That seems a little far fetched — and Kardashian isn't shy about revealing the truth.
"Never happened," she commented on The Shade Room. "End of story."
So, who is Kiki in Drake's song 'In My Feelings'?
According to Genius, Drake is referencing his first girlfriend, Keshia Chanté, in "In My Feelings." They grew up together in Toronto and he dedicated "Madonna" to her on his 2015 album If You're Reading This It's Too Late.
Not as juicy as the Kardashian rumor, but it's a pretty sweet gesture.