Is Kate Upton pregnant?
You're not out of the loop if you didn't know about it: The Sports Illustrated model quietly revealed her pregnancy before the magazine's first-ever casting at the W South Beach on Saturday.
"#PregnantinMiami," she captioned an Instagram snap of her in a bright red pantsuit.
Kate Upton pregnant: Who is the father?
Upton also showed off her growing midsection on the red carpet before the MLB All-Star Game on July 17 alongside husband Justin Verlander.
The Houston Astros pitcher confirmed the Kate Upton pregnant news in a comment on the post.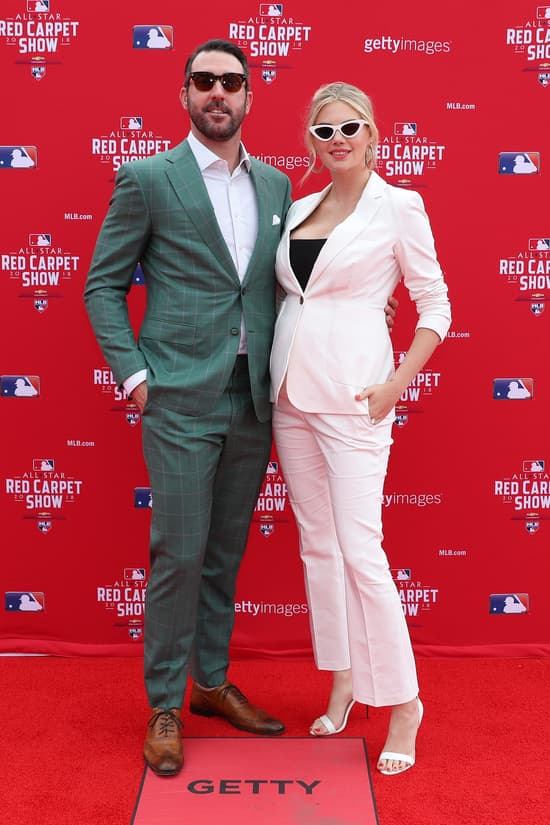 "You're going to be the most amazing Mom!!" Verlander wrote. "I can't wait to start this new journey with you! You're the most thoughtful, loving, caring, and strong woman I've ever met! I'm so proud that our little one is going to be raised in this world by a woman like you! I love you so much."
The pair — dating since 2014 — married in November 2017 after his team won the World Series. They had to postpone their first wedding date after Verlander and his team made it to game seven of the World Series.
Kate Upton pregnant: How she's feeling now
A source told People that the 26-year-old model "has the perfect little bump and is feeling great."
Married life is making her feel great, too. "Married life's been great," Verlander told People in March. "I married my best friend, and we do everything we can to spend as much time together as possible."
"Honestly, I couldn't be happier," he added. "It's been a lovely first year of marriage."
And it's about to get even better.