In Power, everything comes down to survival. The Starz series follows James "Ghost" St. Patrick (Omari Hardwick), who lives a double life. On one hand, he's a wealthy New York nightclub owner who has it all, dreaming big and minging with the 1%. On the other hand, he's a drug kingpin. If you're dazzled by that beautiful, unique place where rich people and drugs meet, maybe you're wondering where you can watch this show. Maybe you're just sitting there, frst underneath your chin, staring upwards into what you assume is a ceiling full of rat poop and asbestos, dying to know: Is Power on Netflix?
Before I tell you whether or not Power is on Netflix, I'd like to tell you some more about the show in question. Are you ready? OK. So, the problem is, although Ghost wants to go legit — build an empire, and turn the club around into a Fortune 500 business — the whole part where he's the head of the most lucrative drug network in New York is making things a bit difficult. Who was it that said something about not having your cake and eat it too?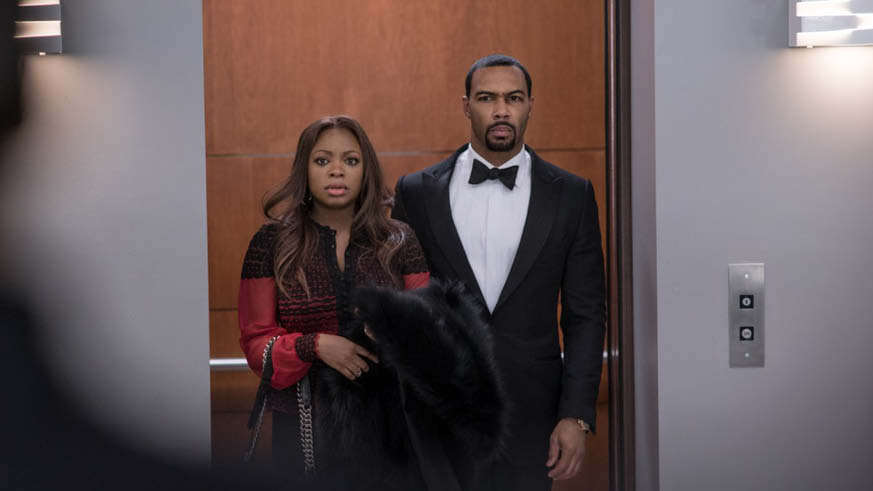 Things are bound to get crazier in the fifth season of Power, which premieres this summer. Ghost is out for blood because, SPOILER, someone's got to pay for the death of his daughter. If you'll pardon my French, I'll give it to you straight: S—t is about to get real. Or, even worse, realer than real. But more importantly, however will you catch up with the show, or rewatch it before season five? Well, since you've made it this far, I suppose I'll come straight out with it and tell you.
Is Power on Netflix?
I hate to tell you this, but Power is not on Netflix. What a shame, after you read the last three paragraphs, to find yourself in this conundrum. What's worse? It likely will never make an appearance on Netflix, ever. It's a Starz venture after all. But you can score the first three seasons on Hulu. Better luck next time, pal.